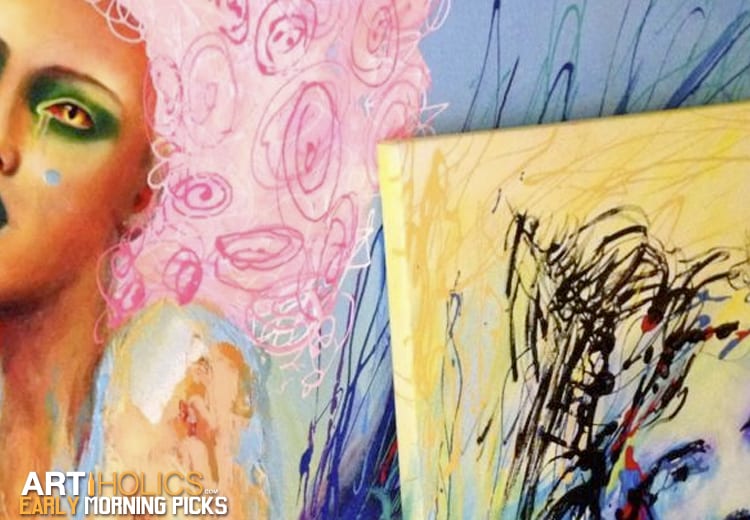 Our own Artiholics Writer Laura West is having a solo show which opens tonight.
CHROMA
/krōma/ intensity of color (Event Page on Facebook)
Exhibit: January 6 – February 3rd, 2014
Le Salon d'Art – 90 Stanton Street, Lower East Side, NYC
Opening Party: Friday, January 10th – 7pm-10pm
Laura West, a NYC based artist/writer, explores bright colors, dark images and uses this emotional release to dictate the route of her work. The high-energy and physicality of throwing string gel paint over a meticulous base is a rush that is visible in all of her bold colors, expressive drips and often off-kilter subject matter. Laura earned her BFA as a full scholarship recipient in Screenwriting and Studio Art at New York University. She has exhibited her work in various shows across NY, was published in a collection of national/international magazines as well as featured in an interview on RTN (Russian Television Network).
With a special performance by singer/songwriter Gillian Grogan at 9pm.
www.facebook.com/bluegrassnbees