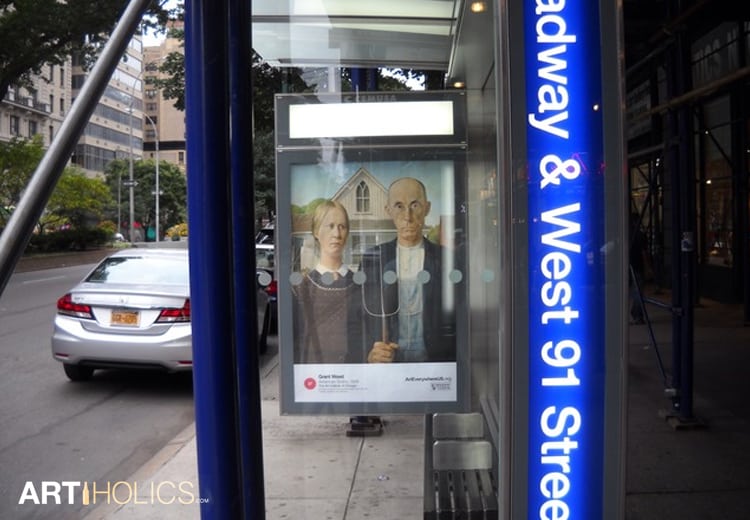 New York – Friday, August 29th, 2014
You've may noticed that a good number of bus shelters and billboards around the city are not so lame anymore. In the rush of traffic and commutes we don't normally pay attention to trifles such as outdoor advertisements, but lately there have been some reasons to wait for the next bus.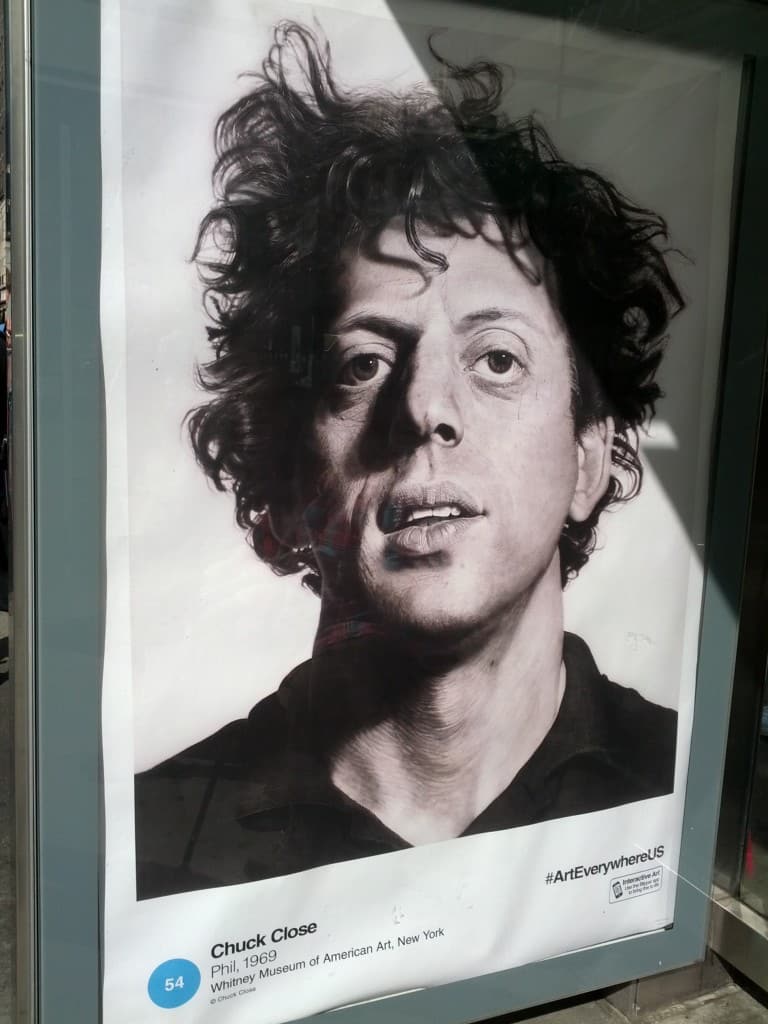 It won't take you long.  You can spare a couple of minutes to spend with the art displayed in your bus stop. If you just scan it with your smartphone you'll immediately discover more about the piece, the artist and its history, as well as the museum it comes from.
This is not a natural phenomenon as you can expect, but a nationwide campaign to promote American art and raise awareness for a group of museums. The art will be displayed in all sorts of billboards, telephone kiosks, subways, newsstands, bus shelters, and oversized screens such as the all mighty LED screens of Times Square.
This artistic campaign is a collaboration ( #ArtEverywhereUS ) between the Outdoor Advertising Association of America and five museums: The Art Institute of Chicago, The Dallas Museum of Art, The Los Angeles County Museum of Art, The National Gallery of Art in Washington, D.C., and The Whitney Museum of American Art. These museums aim both at educating the public and of course sparking interest in the American art they display at their sites.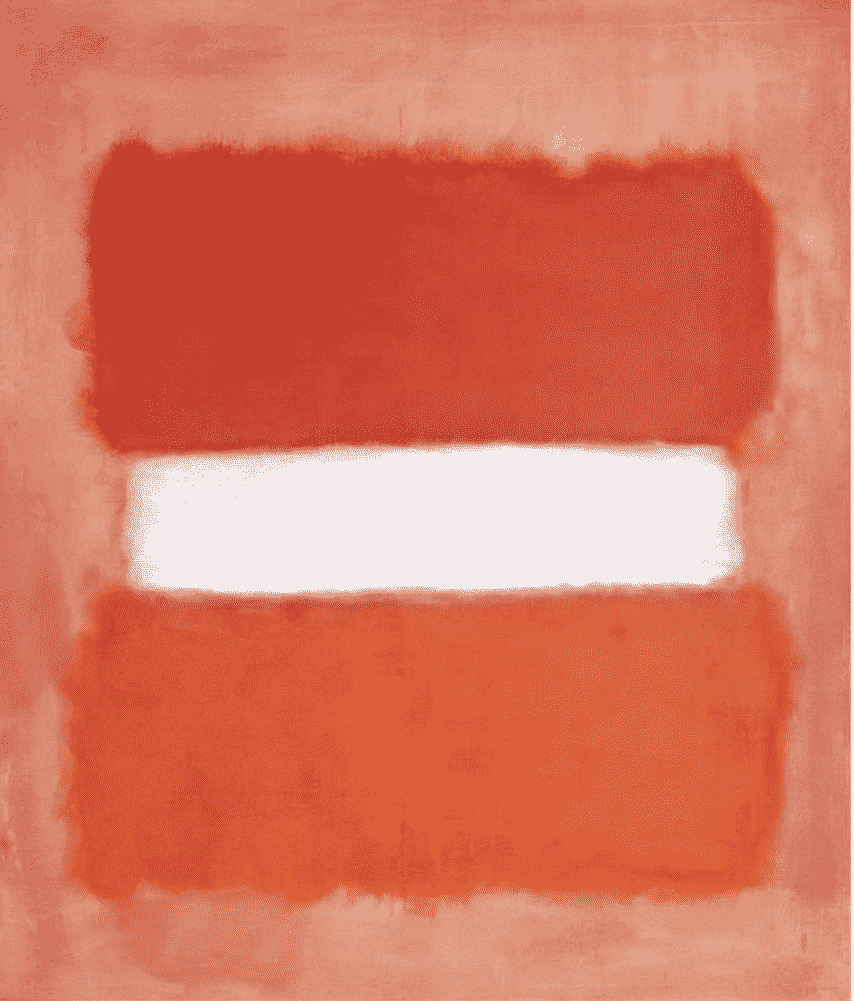 Once you are aware of the existence of this campaign, the images surprise you everywhere. There are 58 different art works disseminated around the City, and all over the country, but that's too much of a wide field for this modest urbanite. The big screens in front of the Madison Square Garden spot art from time to time. The horribly overcrowded Port Authority Station displays "The Brooklyn Bridge: Variation on an Old Theme" by Joseph Stella in the steps of a random staircase. Inside metro cars, or in a pathway at 14th Street, the list becomes too diverse. You can drive by 23rd Street between 8Th and 9Th Avenues and get instinctually stopped by a big Rothko that resembles a STOP sign. We can travel to Egypt in 8th and 38th Steet. Or reconcile with your lovely one at Broadway and West 91st because after all we get along so much better than the couple in Grant Wood's American Gothic.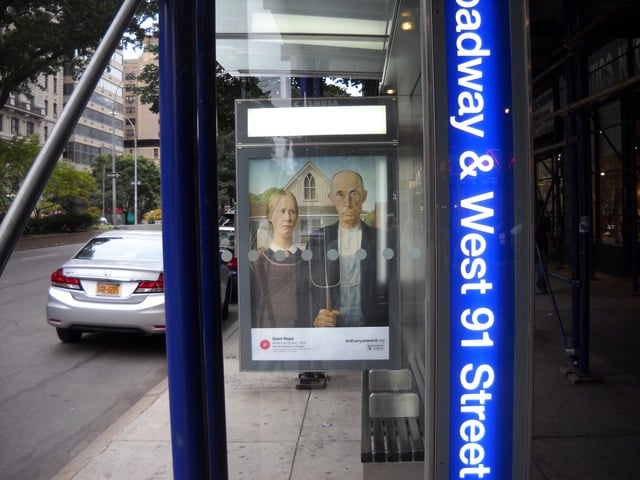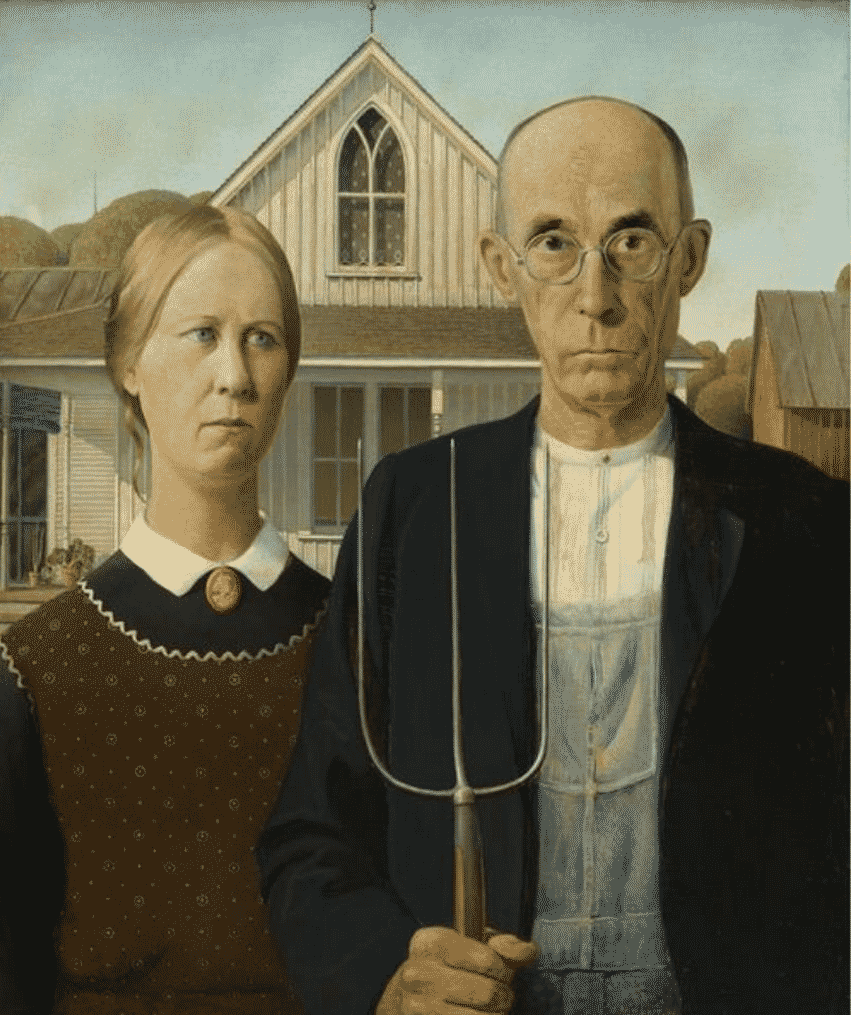 American Gothic, 1930 by Grant Wood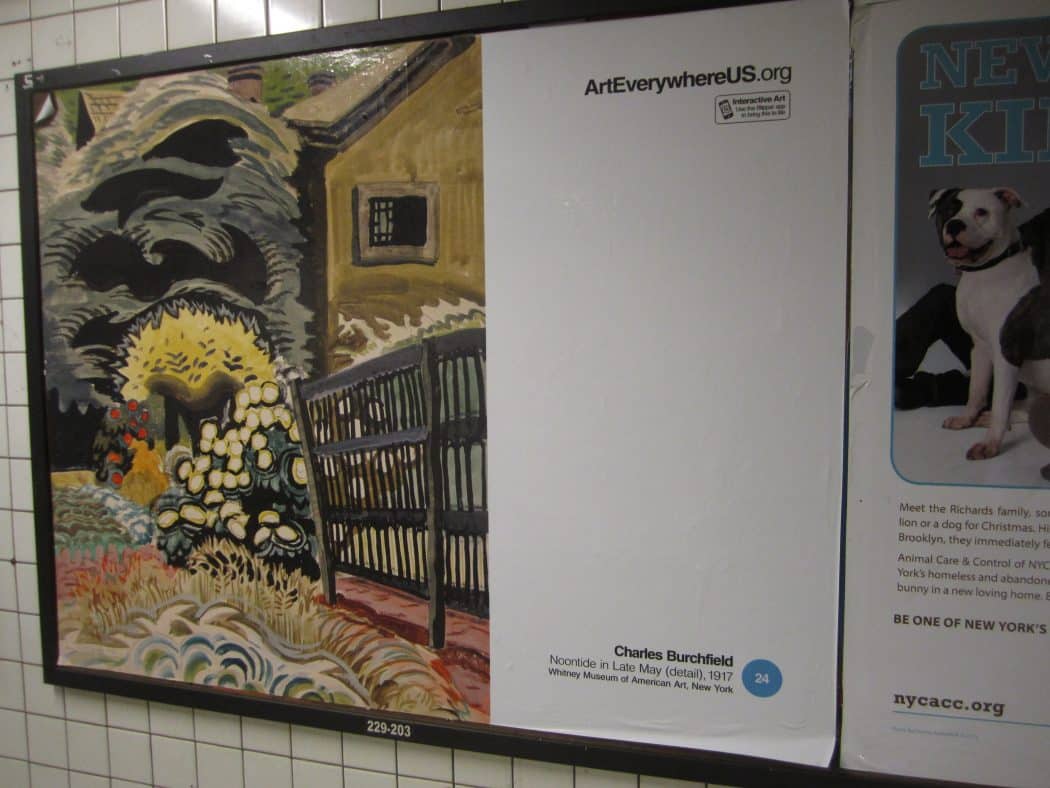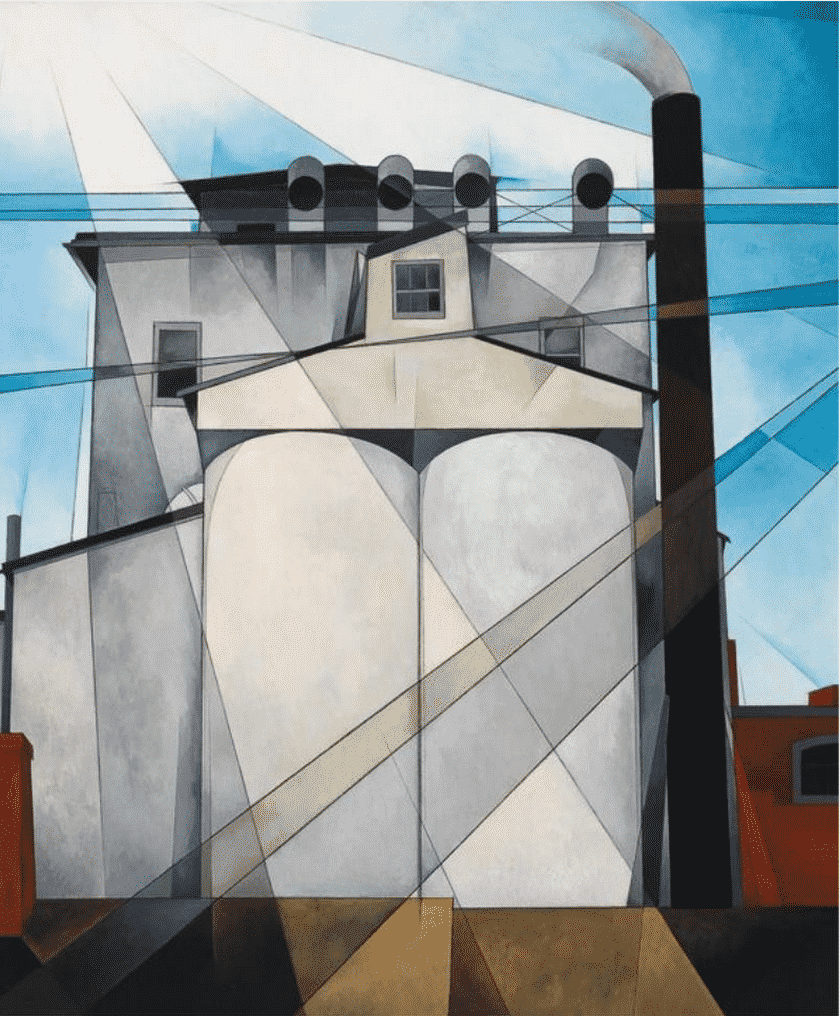 My Egypt, 1927 by Charles Demuth
Written and Photographed by Alejandro Pardo