One Piece is one of the, if not the best, shounen anime of all time, and its 25-year run is a testament to this fact! It features a lovable protagonist who loves to eat and is goofy but can also kick ass when needed, a typical shounen protagonist if you will, but what separates One Piece from the others is the vast story it tells!
It features so many characters that I've lost track of them, but this isn't a negative for the anime; it is one of its biggest strengths when entering the CCG format. We all knew that a One Piece CCG was inevetivale, it was just a matter of when it will release, and now we have a set a date for it!
When Is The One Piece Card Game Releasing?
The One Piece card game created by Bandai Namco will be released in the US and the western markets on the 2nd of December, just in time for the Holiday season!
This year marks the 25th-anniversary of this awesome shounen, and what better way to celebrate than a Card Game for the Franchise?
As of now, we've received tons of information regarding the contents of the card game, how it will be structured, how to play the One Piece Card game, and the card list was also revealed!
To get started, the player can grab a booster pack of the latest One Piece expansion, which is also its first, called 'Romance Dawn' it will be available on the release date and even earlier if you find a local shop that is selling.
You can also find starter decks; there are 4 of them now; this is a great entry point for most players who want to understand how the mechanics of the game work. And if you're someone who wants to take the card game seriously, then you should aim for 2-3 starter decks, as they have exclusive cards in them!
And if you want any help understanding how to play the game, visit our latest blog post in which we break down how to play the game in the most beginner-friendly way on the internet – How to play the One Piece Card Game?
One Piece Card Game Chase Cards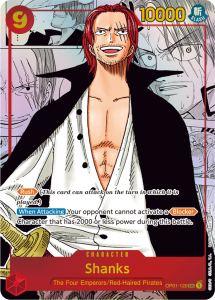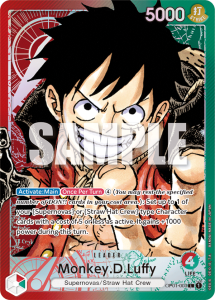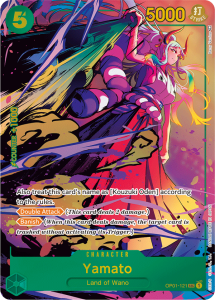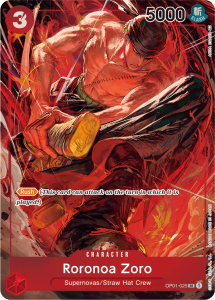 If you love collecting the cards more than playing them, you're in for a treat because the One Piece Card game features some insane-looking cards! Here are some of our favorites!