One Piece will soon be getting a Card Game, and the hype surrounding it is unreal! Players who love the competitive aspect of a CCG and fans who love to collect cards will be surprised to hear that the One Piece card game is excellent in both parts of the game. The Competitive play is fantastic, and so is the card artwork!
In this blog post, we share the Top 10 Chase Cards From One Piece Romance Dawn; some of these cards are already blowing up; only time will tell which emerges as the number most chased card from the set!
10. Ulti Parallel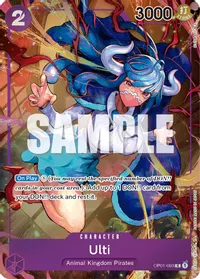 Being one of the strongest Shinuchi of the Beasts Pirates, Ulti carries a lot of weight around, her design is also great, and the artists have done a great job of bringing it to the CCG!
9. Monkey D Luffy Parallel 024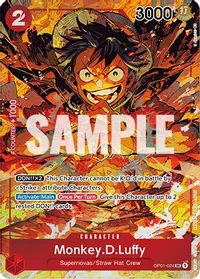 It wouldn't be a One Piece list if we didn't mention Luffy on it! The parallel art cards for Luffy go crazy!
8. Monkey D Luffy Parallel 003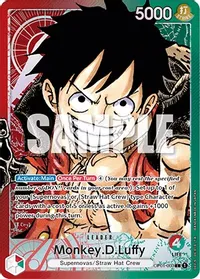 The captain of the straw hat pirates commands two colors in this card, doubling your deck potential!
7. Roronoa Zoro Parallel 001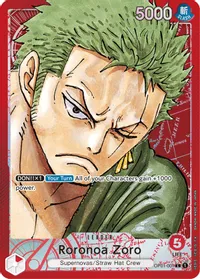 Zoro, probably the best swordsman in the straw hat pirates, gets a close-up in this card, and we're not complaining.
6. Roronoa Zoro Parallel 025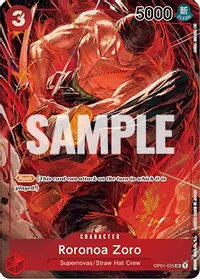 These parallel art cards go crazy; this Zoro card, in particular, features such rich colors and designs that can't look away, making it worthy of being on this list of the Top 10 Chase Cards From One Piece Romance Dawn.
5. Trafalgar Law Parallel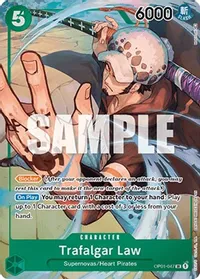 The surgeon of death gets an excellent adaptation in this Parallel art card.
4. Yamato Secret Rare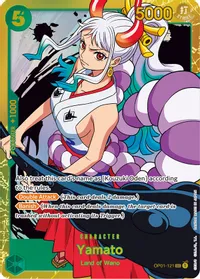 The Yamato cards in the set will probably become highest priced cards once they are released; the artwork is just so incredible.
3. Yamato Secret Rare Parallel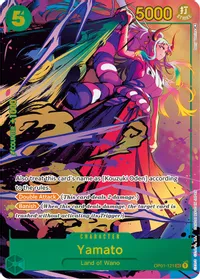 This Yamato Parallel Art card is probably the best in this set; the colors, artwork, and positioning of Yamoto, are perfect.
2. Shanks Secret Rare

They showed Shans a lot of love in this set; there are three cards, each of which can be on this list, especially this one up here in our list of Top 10 Chase Cards From One Piece Romance Dawn.
1. Shanks Parallel Alternate Art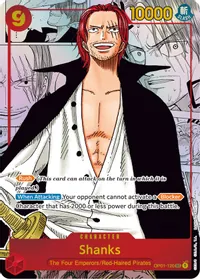 This Parallel Art Shanks is the most valuable card from the set, not for the artwork; this card is insanely rare like you can buy 1-2 booster boxes and still not find him.
Recommended – When Is The One Piece Card Game Releasing?