We meet different people as we walk the down the path of life, some of them leave us permanently either physically or emotionally and others leave us but only temporarily. However, nothing beats the joy you feel when you meet up in life with someone you haven't seen in a long time; probably because life happened and you both moved to different places or even countries and thus you never had the luxury of time to meet up and share a cup of coffee and talk about life in general. The whole point of uniting once again beats all odds, it's a beautiful experience and for the people you really got along well with, it's always like they never left; it's like you are just picking up from where you left from months or even years ago.
Apart from human relations, objects also unite and for two panels of a single painting by the Renaissance master Andrea Mantegna, unity is also their portion. The two are to be joined together for the first time in as much as 500 years at the National Gallery in London. The pair will be unveiled together to the public on December 6th to January 27th 2019.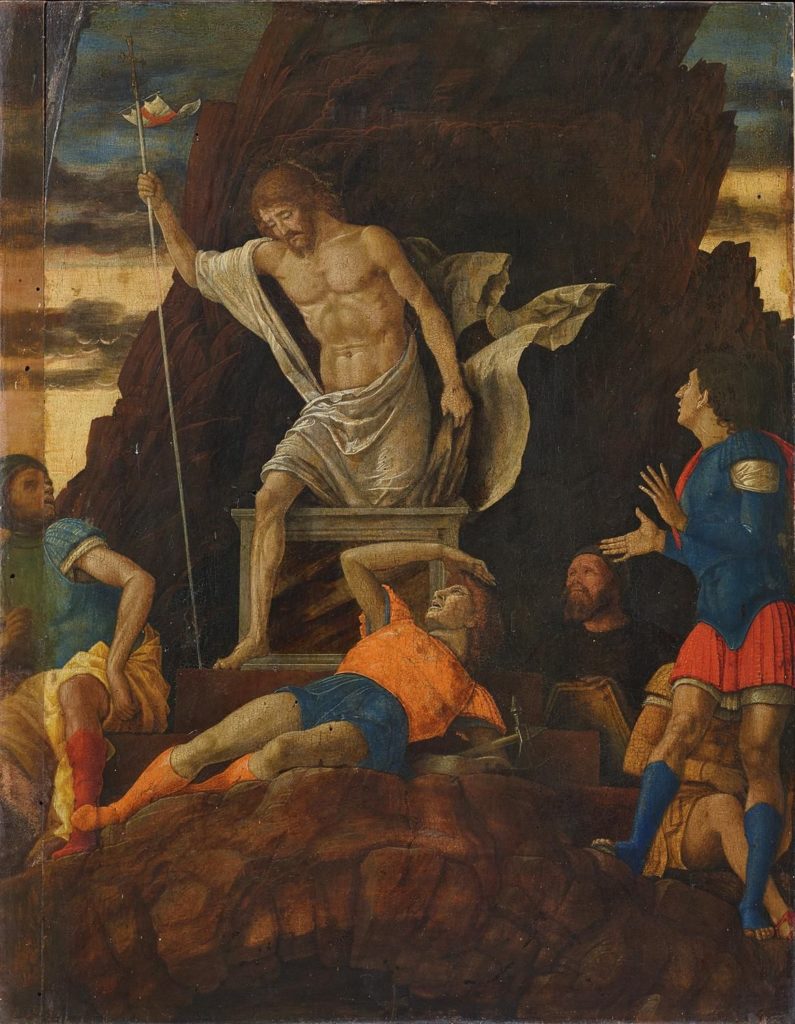 Born in 1431, Andrea was an Italian renaissance painter of well-regarded influence who was known for his visual experiments in perspective and spatial illusion. Most of artworks were depicting the era of Jesus Christ among them being "Lamentation of Christ" "Triumph of Caesar", "Crucifixion" "Agony in the garden" among many others. This is prove that art has been in existence for a very long time; and this time round it will unite many. The panels that will be showing at the gallery are the "Resurrection of Christ" (1492) and "The Descent of Christ" (1492).
The upper half of the painting "the Resurrection of Christ" that is held in the collection of the Academia Carrara in Bergamo since the 19th century was only recently re-attributed to Mantegna after a small cross was discovered at the bottom of the frame which led the curator Giovanni Valagussa to think it must have been part of the bigger painting.
The lower half, the Descent of Christ" has been loaned to the National Gallery by an anonymous private collector, who bought the panel for more than $28m at Sotheby's New York in 2003.
The showcasing of this legendary pieces will attract lots of people considering the fact that they are probably one of the oldest artworks in existence. Andrea was an extraordinary artist and an exemplary one and to have a chance to take a look at his works is such a great honor. For the first time in approximately 500 years, the two pieces will finally be together.