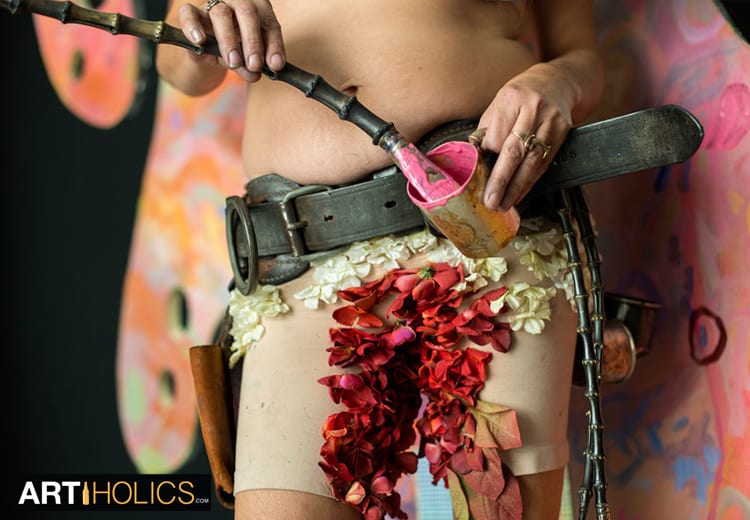 Portland, Maine – Monday, February 3, 2014
Imagine if Auguste Renoir and Valerie Solanas had a baby…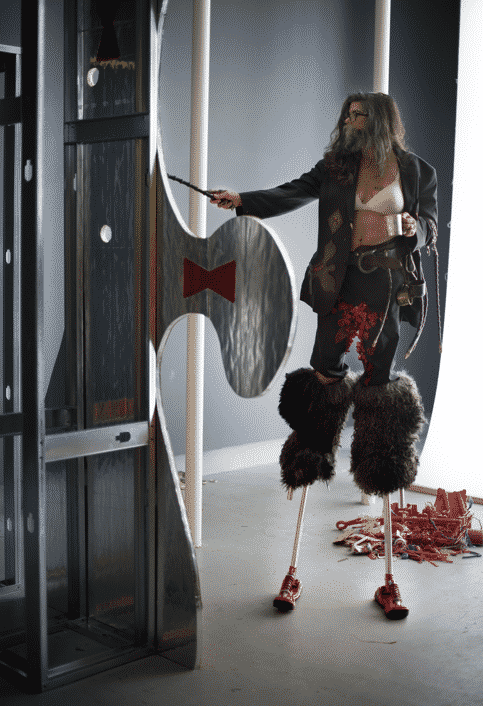 Artist Greta Bank's show NSFW allowed her to transmogrify Portland, Maine's SPACE Gallery into an immersive landscape of paintings of the female form, raw building materials, and a wall of diffused light, but that was only part of the fun. She transformed herself as well.
Donning a partial drag persona, she created an alter ego of faux French Impressionist, Gustave Menet.  A "genderfucked" woolly-stilt-walking male artist trope with TITS!  Wielding handmade brushes,  a spirit gummed  gray biker beard fright wig, the titular NSFW Hell's Angels style jacket, red crotch flowers simulating menstruation, and a bra.. Painting in the middle of a gallery, he/she painted and overpainted the pieces in the show off and on during the course of it's eight week run last fall.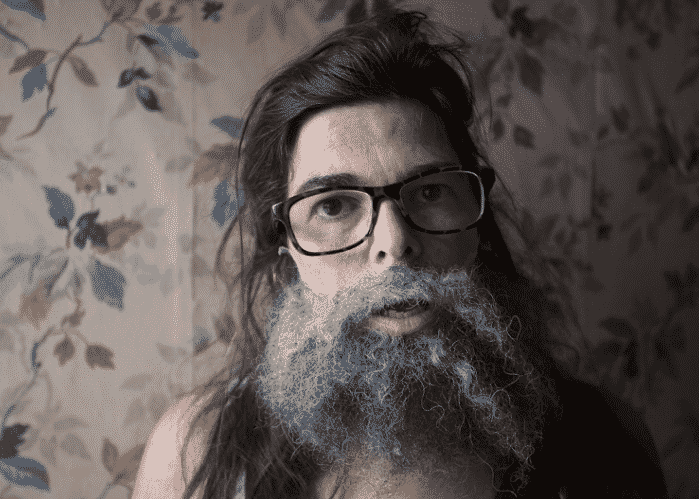 The experience was documented by filmmaker David Meiklejohn.
SPACE Gallery is located at 538 Congress St., Portland, ME.  Their current exhibition Free For All is an unjuried group show featuring works by a wide variety of artists in a democratic curatorial fashion.
More of Greta's work can be found on her website: MySecretStudio.com
The project NSFW was funded by The Artists Resource Trust and the Andy Warhol Foundation for the Visual Arts.
Written by Cojo "Art Juggernaut"