The Galarian Perrserker Alternate Full Art is a part of the Pokemon Lost Origin expansion pack!
The Pokemon Company has been looking out for its fans in 2022. It surprised us all last year by announcing a brand new pokemon title in the form of Legends: Arceus, it completely changed the Pokemon main series game formula, and the fans appreciated the company for doing so.
But wait, it doesn't stop there; the folks at Pokemon decided to give us another surprise this year by announcing the release of the 9th generation Pokemon games this holiday season! So this make sits official that the Sword and Shield Era of the TCG is about to end.
Pokemon Lost Origin is one of the last few expansions released in the era, and they are making the best out of it! The cards featured in the expansion are gorgeous; one such card is the Galarian Perrserker Alternate Full Art. Its illustration sets it apart, and fans pay a premium to get it in their collections.
As it is so popular, we decided to do a small piece on why it might be so popular, look at some similar cards in the past, and try to predict the price for this card.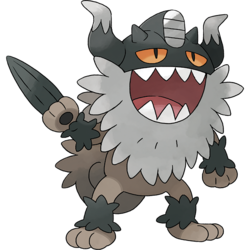 Origins
Perrserker evolves from Galarian Meowth and is the complete opposite of Persian, the normal evolution of a Meowth. As you can see, the evolved Meowth remains bipedal and has fur all over its body, giving it a Viking-like look.
This look is for a reason, the Perrserker are violent Pokemon, and the Pokedex entries describe them as barbaric!
Trivia
Perrserker was shown love in this new expansion as there are three different Perrserker V  cards, each having a fantastic illustration!
Illustration
The Galarian Perrserker Alternate Full Art was illustrated by the super-talented Gossan, who has been churning some nice-looking cards in the past, like this Galarian Obstagoon.
Even though the Galarian Perrserker is not like the Meowth and Persian of Kanto in demeanor, they still share the same love for shiny objects. And the Galarian Perrserker in this card can be seen being overjoyed on seeing these four gold coins!
Value
As of writing this blog post, the Galarian Perrserker Alternate Full Art is sold for around $50 on multiple reseller sites. The price may fluctuate depending on the condition and the time you read this article.
But the general interest in the card shows that the community loves this card, so it might hold its current value for a while.
Recommended – The art of Pokemon: Sylveon V Max from Brilliant Stars!