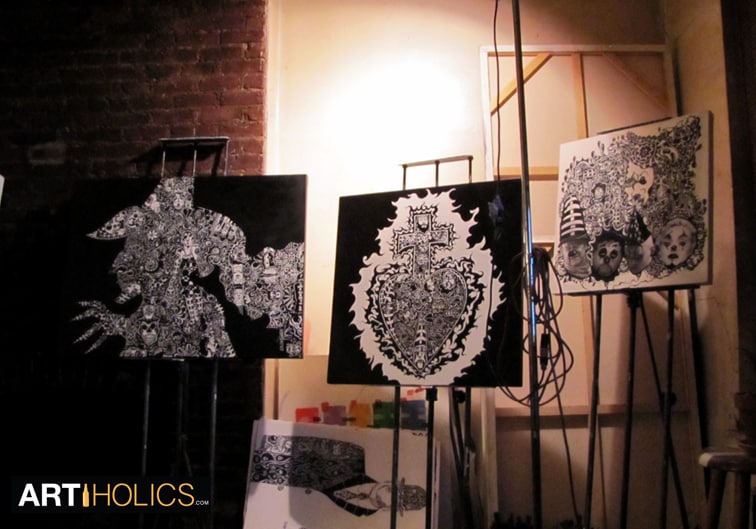 New York, NY – Thursday, April 4, 2013
Tonight I'm heading down. . . to Chinatown, for "I Walk The Line." Painter Mark DeMaio's 20-Piece solo show, (his first ever done principally in Black & White) opens at Sacred Gallery tonight (Thursday April 4, 2013 from 8pm to 11pm – facebook event page) and runs until April 30th.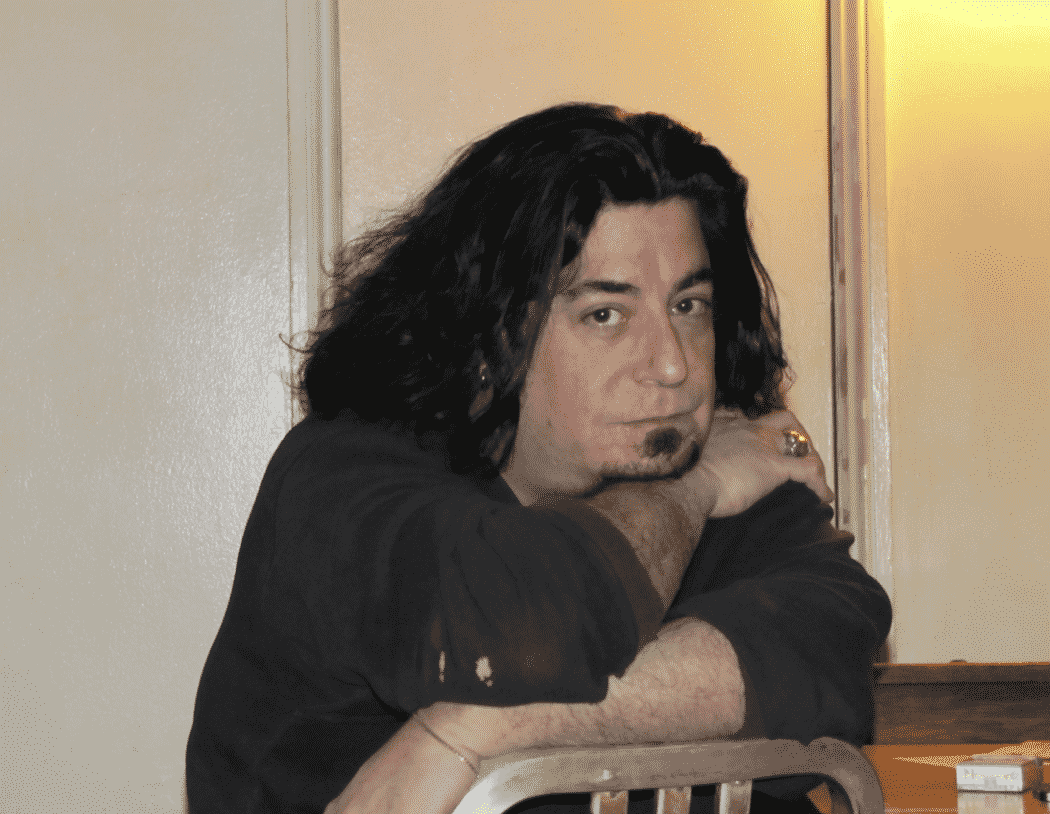 Mark DeMaio, at his studio.
I first met Mark in 2011 when his last big controversial line art solo show "Pop Goes The Bible" had recently opened.  I had been out of town for the actual opening, and I will be sure not to make that mistake again, as his openings are over-the-top.
When he called me in early March, he asked me to swing by his studio to check out his new work.  As my focus has always been line art.  I managed to squeeze a trip over the the West Village at the end of one of the Armory week nights.  After having been on my feet all day for 5 days in a row, it was nice to kick back, drink some wine, and eat some pasta on the couch while Mark pulled out and displayed piece after piece for me.
The lighting was dim, and I don't want to "give away" the entire show before it is unveiled tonight, so I will just show a few pieces.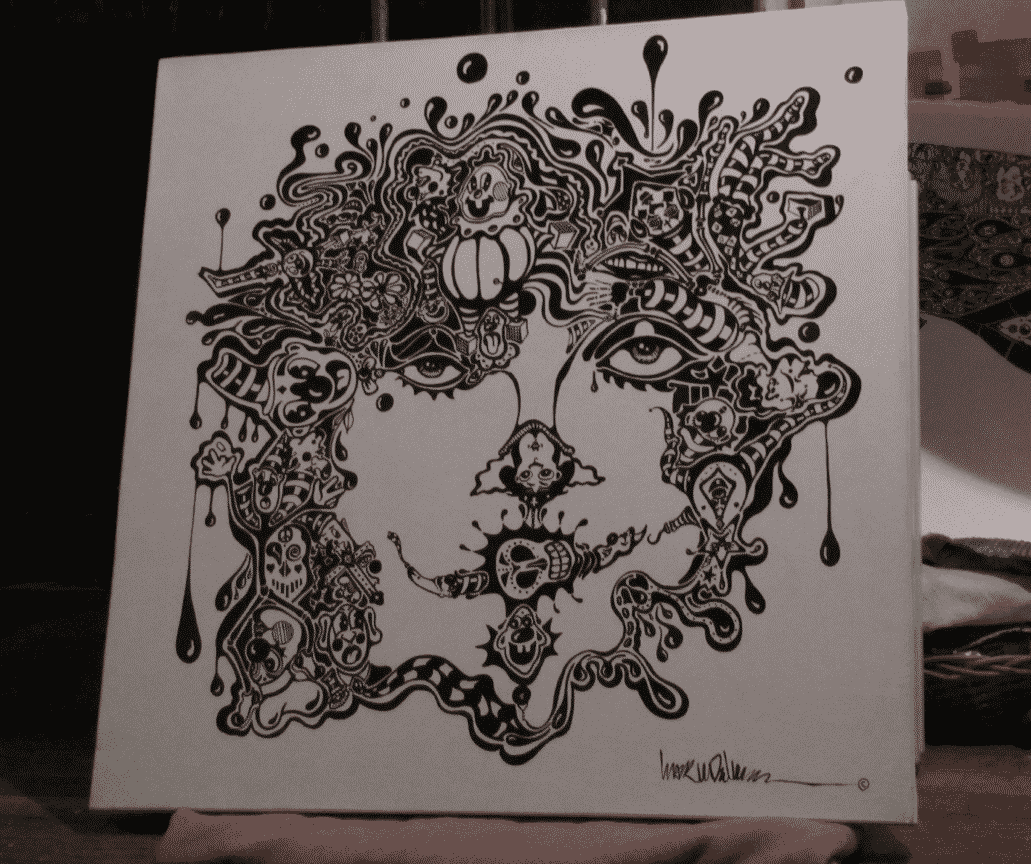 Large faces and silhouettes composed of tons of little faces, iconography, scenes, clowns, and ink drips.  These are all oil on canvas with some mixed media thrown in on a few of the pieces.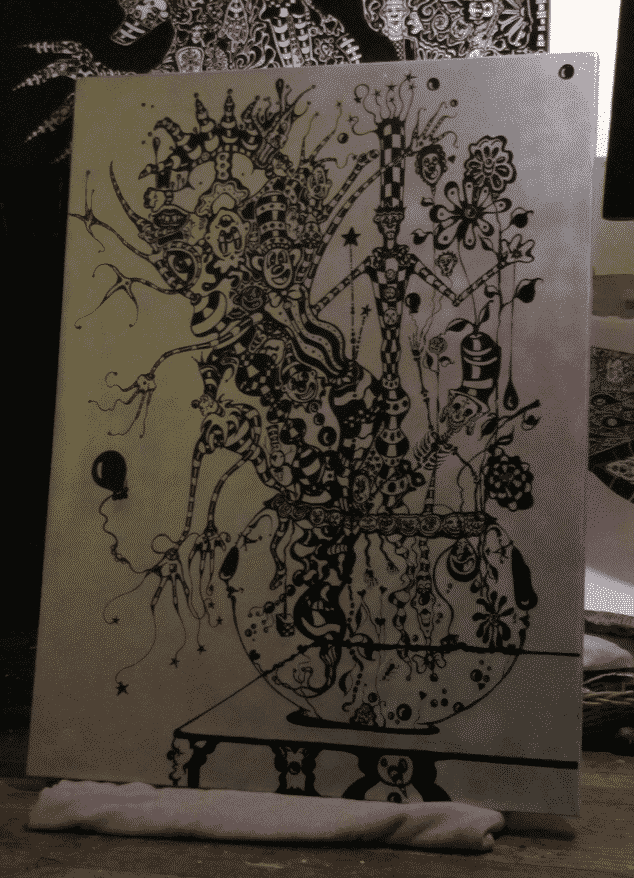 Playing a lot into what I had seen over Armory week where the big image is made up of lots of little images, although, in this case the little images are not uniform, not collage, not multiples.  They are a giant smorgasbord of drawings all on on canvas balancing on one another, mushing together,and piling up to make a larger image.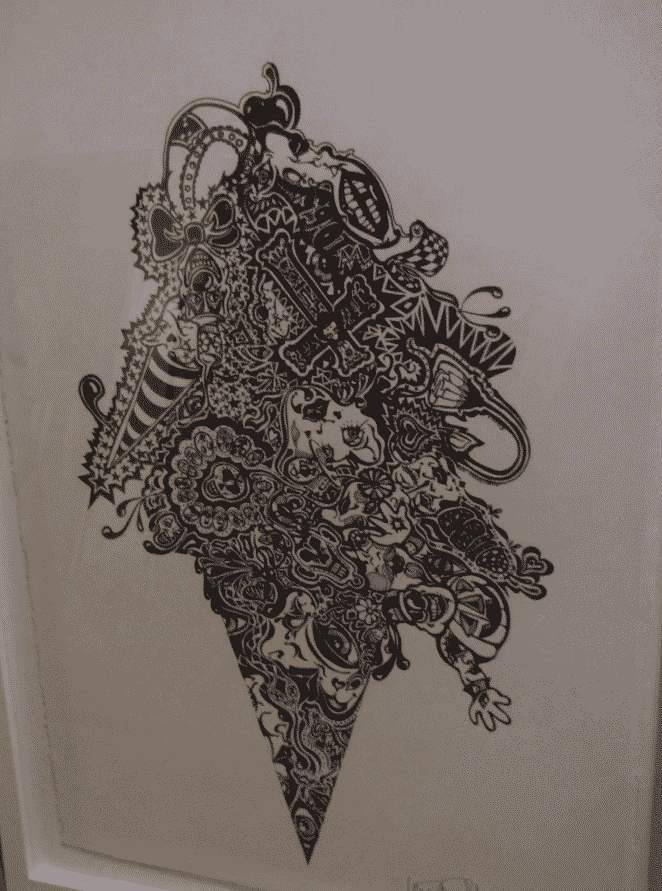 There are a few drawings mixed in with the paintings, this is a very detailed ink drawing of an ice cream cone.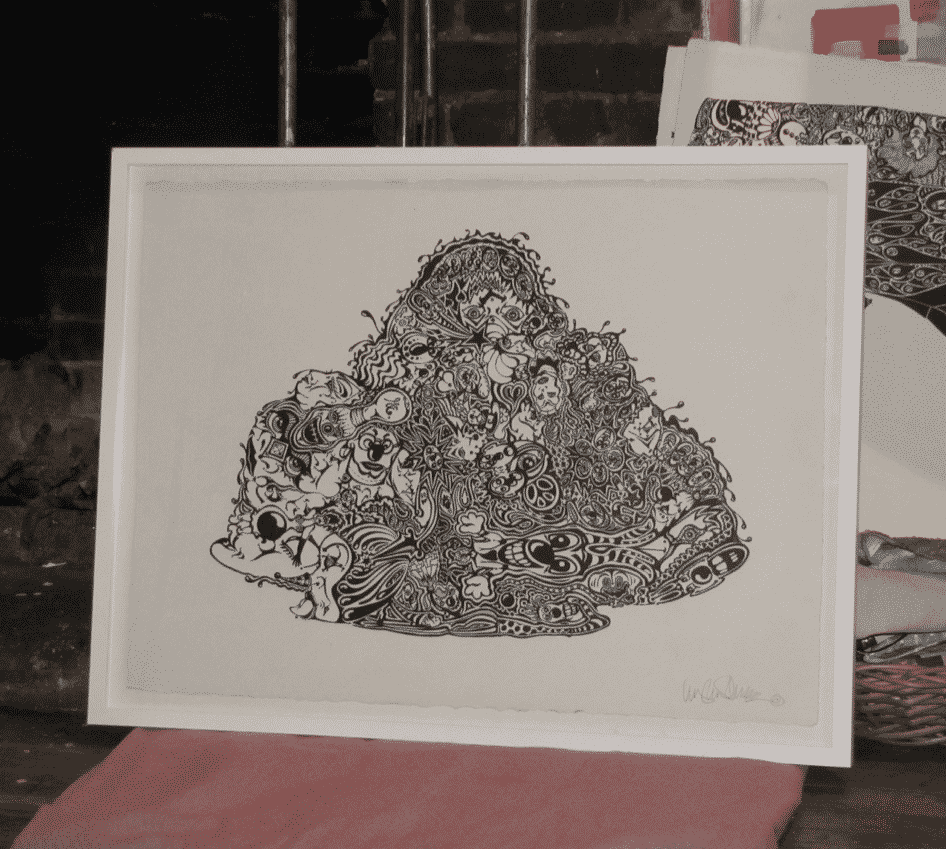 They do have a little bit of an Underground comics vibe to them.  Like some R.Crumb Zap Comix from the late 60s where all the artists were dropping acid and drawing crazy shit.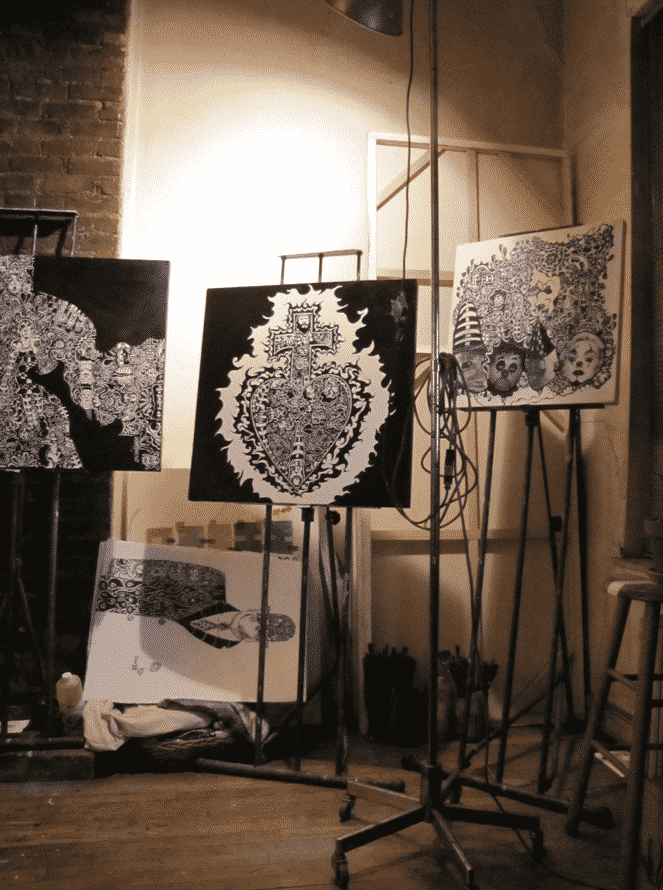 These are just the tip of the ice berg.  I hope to see you all tonight at the opening!
Mark DeMaio: I Walk The Line
April 4-April 30, 2013
Opening Reception: April 4, 2013 8PM-11PM
Sacred Gallery
424 Broadway 2nd Floor Rear (Between Canal and Howard)
New York, NY 10013
https://www.sacredgallerynyc.com/