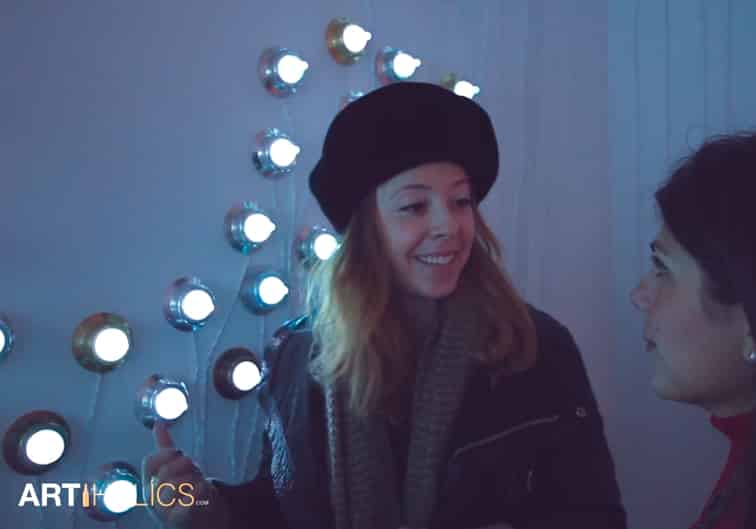 New York, NY – Thursday, July 18, 2013
As part of the shit _____'s say meme, of course there are now a bunch of Shit Artists Say and variations on the theme videos.  We start with the original BELOW (VIMEO), which I first saw on Hyperallergic.  Since then many videos have cropped up on Youtube.  Some of these are dead on. Enjoy.

Shit young artists say.
Shit Photographers say.
This one is maybe one more for emerging musicians.
Artist / Other jobs.
Shit people who go to art fairs say.
Shit Art Student's say…they are just learning to BS, cut them some slack.
And of course, there is the shit people say to artists.
Here is shit non-art majors say to art students:
These are great, they missed a few, most of these can be answered with yes, no, or no shit. Here are some I get a lot.

"Do you do logos?"
"Can you design my website?"
"I have a niece who paints, I have to introduce you to her. Maybe you can give her advice."
"I wrote a children's book, can you read it, maybe you would want to do the art for it."
If you tell someone the price of a piece is "Only x amount" and they respond "Only!?"
"I want something like this, but it needs to be more 'x color' because my living room is mostly x color."
"We don't really have a budget."
"We are a not for profit, so we don't really have a budget."
"We only have a tiny, tiny, budget, you understand."
"This will take you no time."
"It's just a simple little drawing."
"Since you are my friend, one day you probably will give me a piece right?"
"Where do you get your ideas?"
"Where do you get your inspiration?"
"How did you learn to draw like that?"
"Wait, you made this?"
"Oh my god, I didn't even know you painted?"
"This looks really professional."
"Wait, there is such a thing as 'art school'? Is that like, a seminar, do you like get a certificate or something?"
If you are in a relationship with a non artist you will get family requests or comments like:
"Can you draw my grandma's dog, she would love that."
"Can you design a logo for my aunt's business?"
"Can you help my uncle out with his website design, you are so good with that."
"Your sleep schedule is fucked up, that's not my problem, why do you have to work at night anyway?"
"Can you draw them for a wedding gift?"
Written by Cojo "Art Juggernaut"