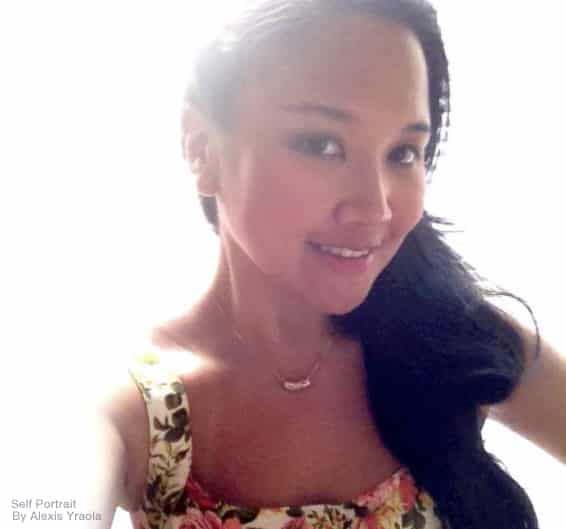 New York, NY – Tuesday, June 4, 2013
It is with a heavy and heavily shaken heart that I will begin to write this post.  The art and design worlds have lost a great talent this week, with the passing of Alexis Yraola, a beautiful, kind, and loving soul, who has shuffled off this mortal coil far, far too soon.  I just read the news  on her facebook page about an hour ago and am still in shock.
She kept in touch with friends and colleagues through social networking.  I've chatted with her just in the last couple weeks.  Her birthday was only two weeks ago, this is all very fresh and still quite unreal.  A note from her family, posting on her facebook account:
"Dear Friends,

It is with great sorrow that the Yraola Family has to write this note today. Alexis unexpectedly passed away on Friday. Our hearts are immeasurably broken; we miss her very much.

She will always be remembered as someone with a kind and generous heart, a humorous wit, and an amazing talent. She was quick with a quip but even faster with a hug. Alexis will be forever young and beautiful in our memories.

Her friends brought her great joy and we very much appreciate all that you have done to enrich her life.

There will be private services held for her in Queens, New York.

Feel free to leave your kind thoughts and fond recollections of Alexis. Please be aware that the family will not be responding to posts.

God Bless,
The Yraola Family"
We were classmates at The School of Visual Arts, and graduated together.  She was my age.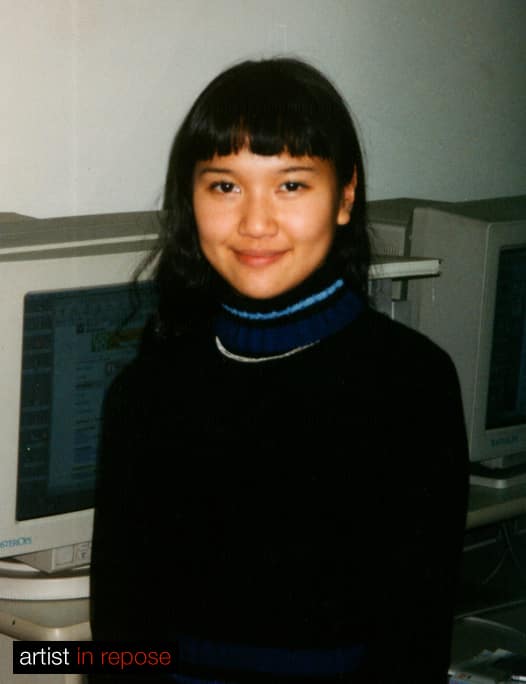 Photo of Alexis Yraola taken in 1999 by Cojo in the SVA Computer Lab.
I took the previously unpublished picture above of her back in school, she modeled for a few reference shots I needed for a drawing project. Ever since the invention of social networking the constant inside joke between her classmates and friends was that somehow out of all of us, she hasn't aged.  She actually continually looked as though she was getting younger in every subsequent facebook post (funny because it was true).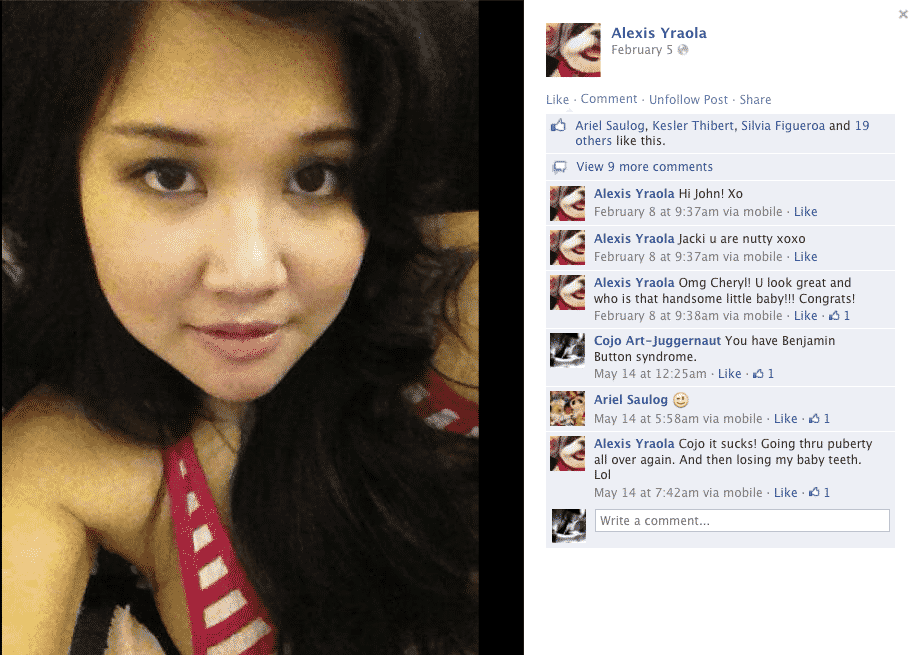 A facebook comment conversation over one of her photos last month (15 Years Later).
In her art life, she was an amazing designer and art director.  After graduating SVA she worked for years for Elektra Records, J.Records, and RCA Music Group designing some iconic album covers for an eclectic range of artists from Alicia Keys, to Barry Manilow.  (Her Portfolio Website: Lexiyrao.com)
Recently (this past Wednesday) she went totally freelance and launched her own independent Shadowbox Art Company.
The brand was called Lexi and Bubba, and she was designing one of a kind handmade Shadowboxes.
The brand was based on her name, and the name of adorable dog Bubba.  Bubba, as her friends know was her online partner in crime.  Her facebook posts were usually about what her and Bubba were doing.  They addressed the audience as "everybunny," causally typing as though Bubba were speaking and asking questions.  It seems like she really had a passion for making these Shadowboxes, and just launched the facebook page for it on May 29th, with the .com soon to come.  The Facebook  page was updating like mad, adding new pieces of art EVERY HOUR!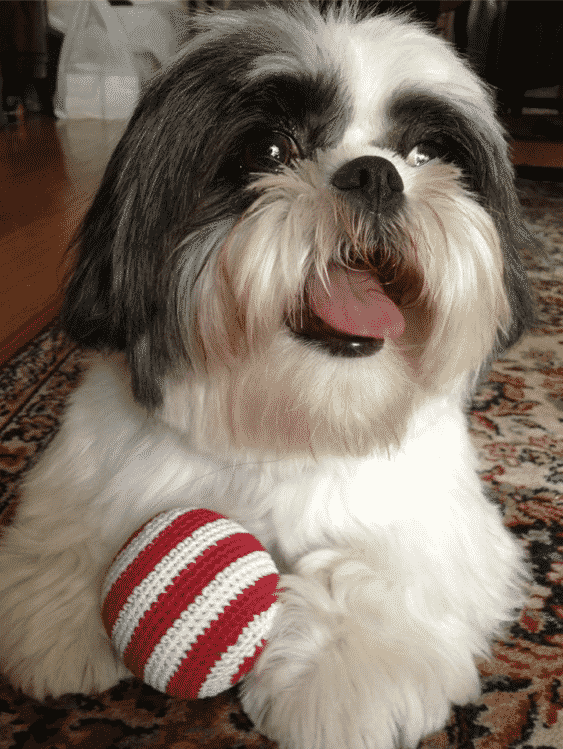 Bubba with a ball- Photo by Alexis Yraola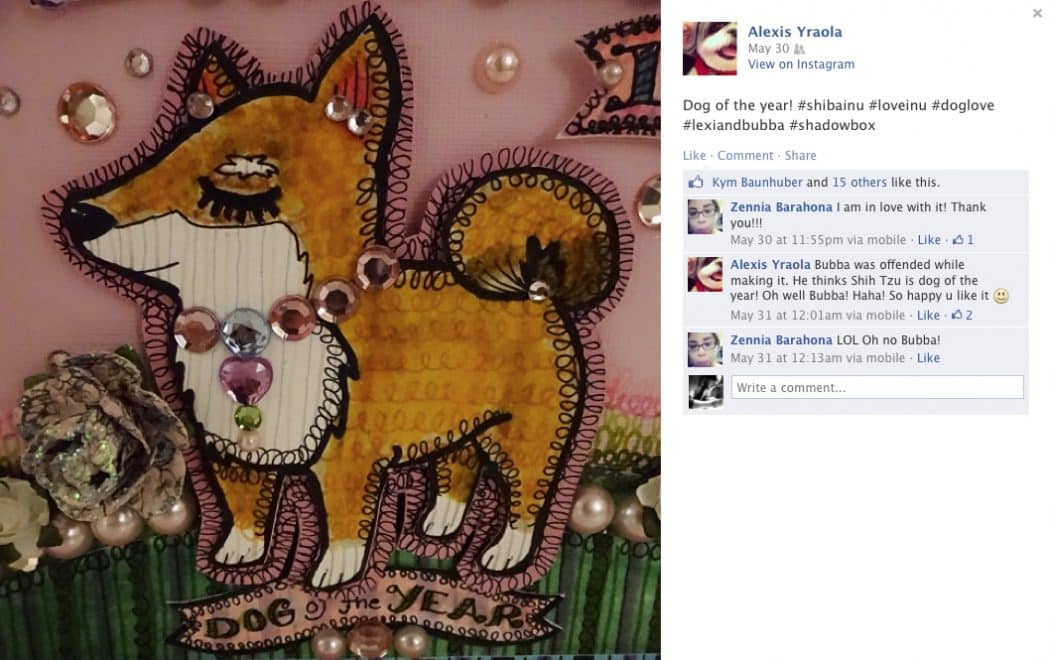 Her last post and comment was a piece of Shadowbox Line Art titled "Dog Of The Year."
This happened just two days into this new and exciting chapter in her professional art life…  It's unreal.  I am truly at a loss of words.  Alexis, you will be sorely missed by all who knew you, all whom you inspired, and all who loved you.
Our sincere condolences go out to the Yraola family.
Written by Cojo "Art Juggernaut"