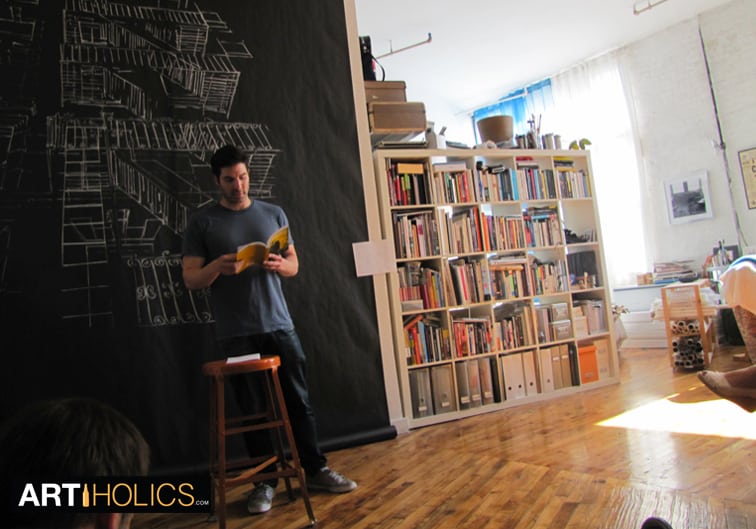 Bushwick, Brooklyn, NY – June 5, 2013
One of the amazing things about the Bushwick Open Studios is that you never know what is behind the next unlocked door.  I wandered down a hallway after having just photographed the 3i group of performing artists, only to open a door into a giant packed loft in the middle of a poetry reading.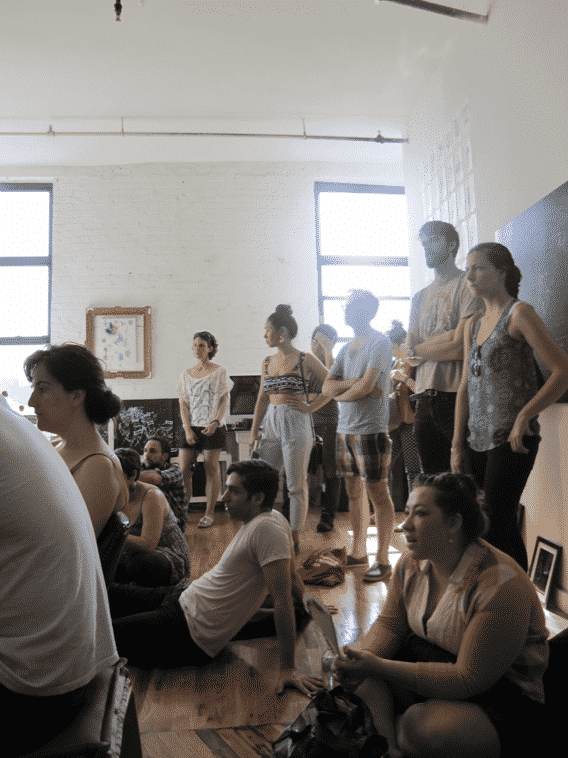 The Song Cave poet Alan Felsenthal was reading poems from Alfred Starr Hamilton's book A Dark Dreambox of Another Kind , which he prefaced by mentioning that poet was a recluse who lived in Montclair, NJ his entire life.  I was born in Montclair, so naturally I was intrigued.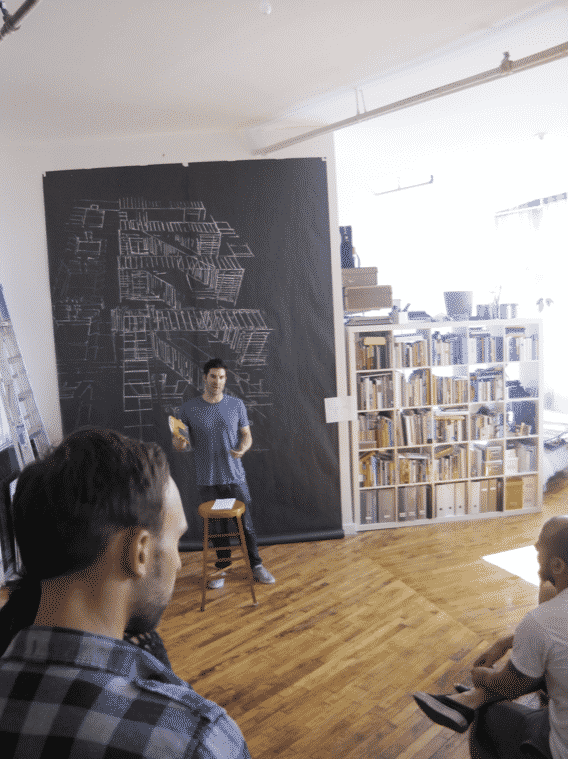 He read a few of the poems and then a few of his own.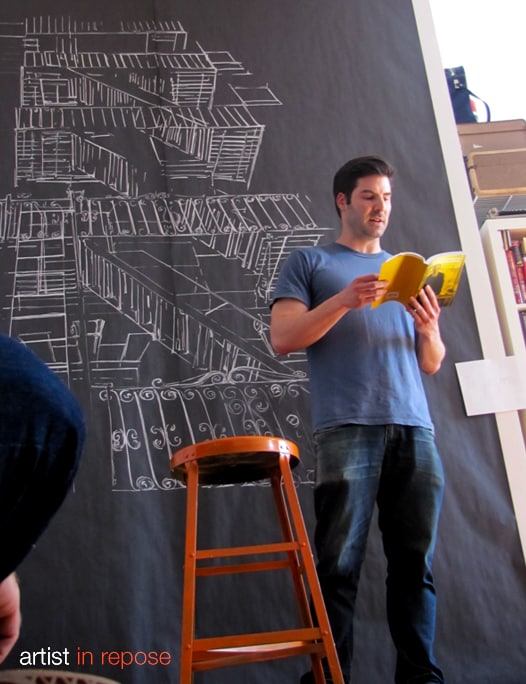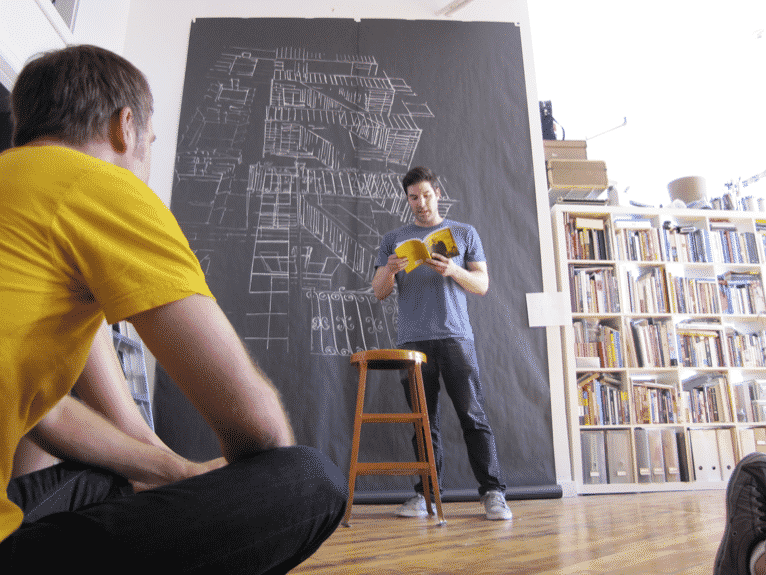 Behind him was a large-scale architectural drawings of a worm's eye  view of a  building's fire escape by artist Helen Dennis.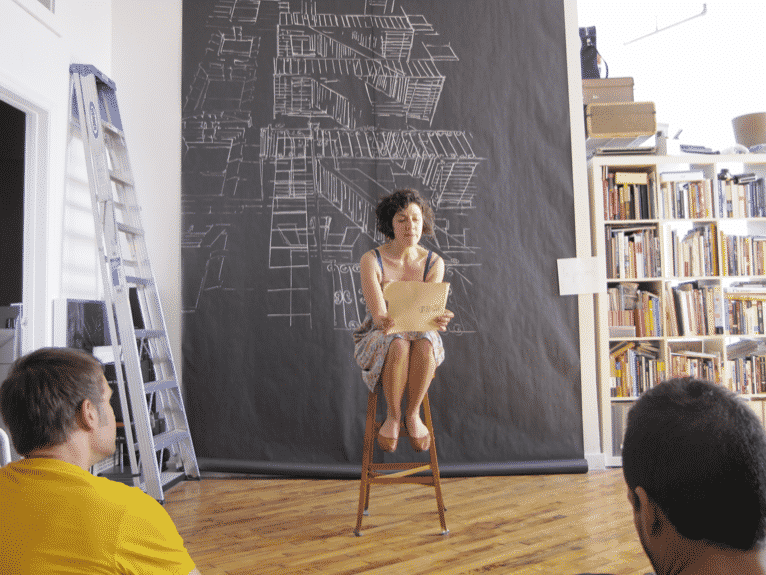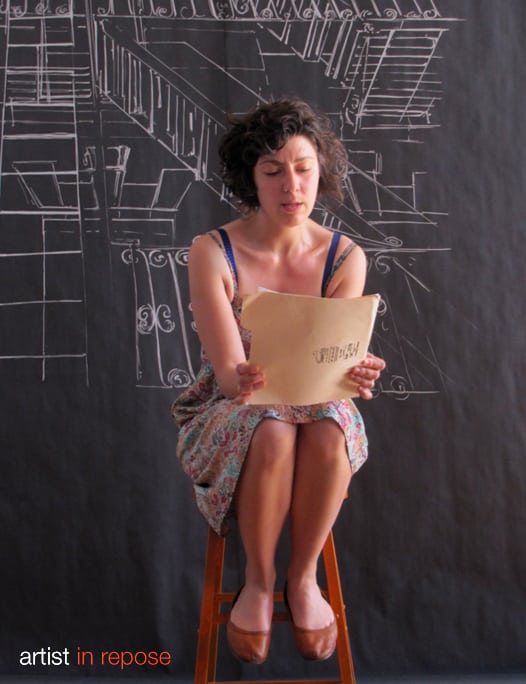 Poets house fellow Elsbeth Pancrazi read a few of her works.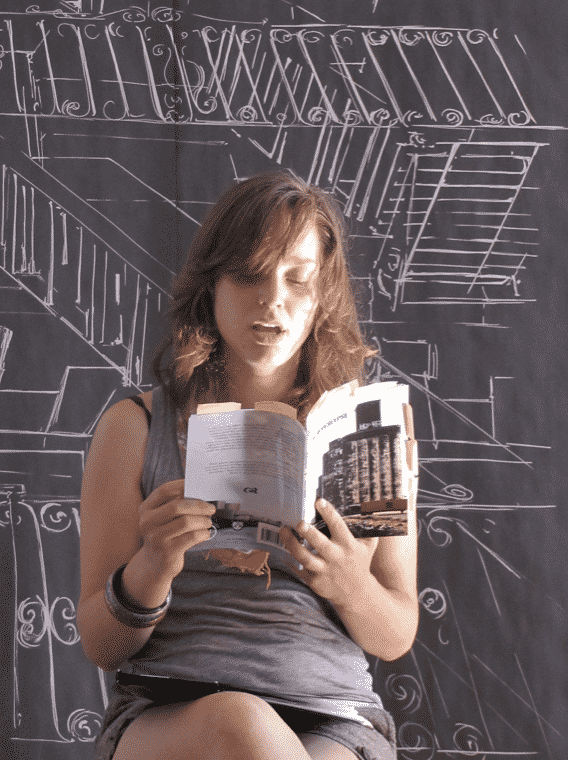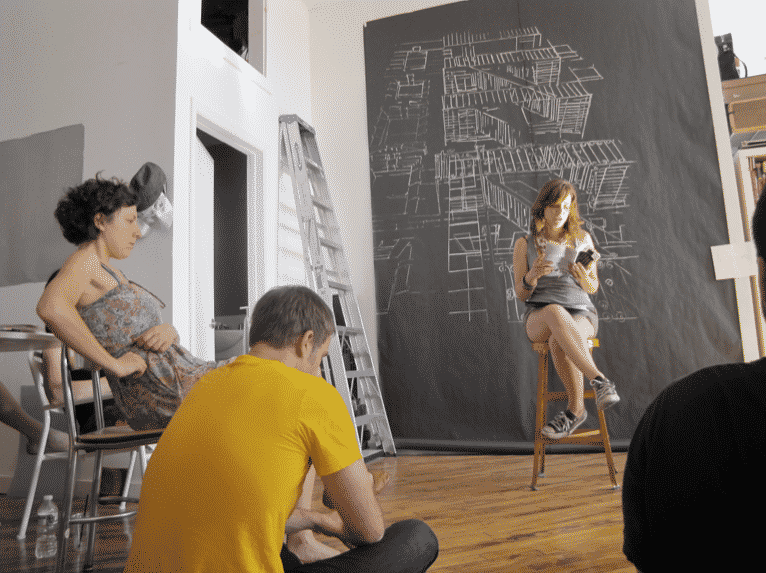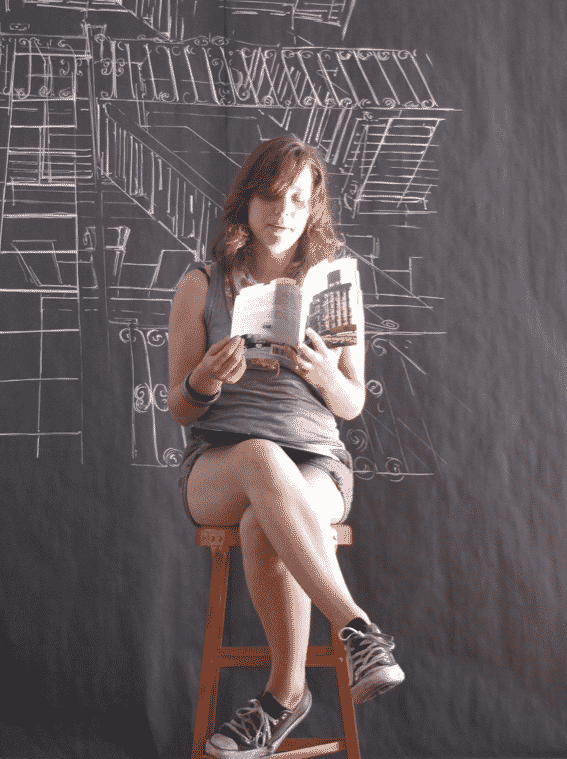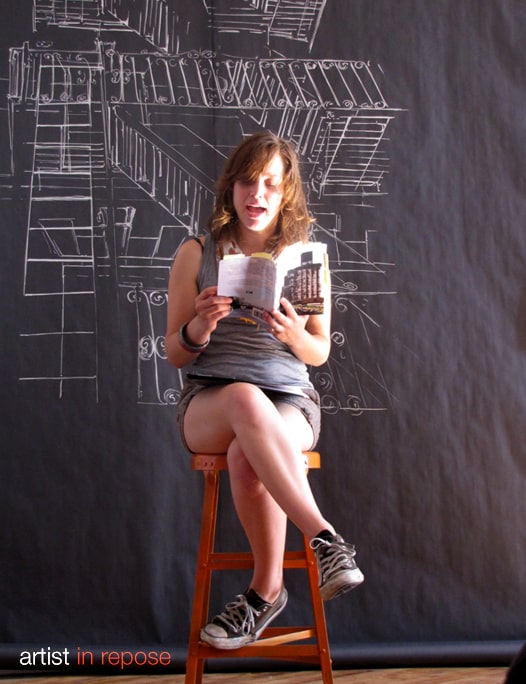 Jack Kerouac fellowship award winner Monica Wendel read some of her works.
Normally, in the heat of an art crawl I will not take the time to plop down to listen to a poetry reading, but I could use an excuse to get off my feet for a bit, and even though the place was pretty hot, it was better than some rooms that had no ventilation whatsoever, and it was inspiring to let the theater of the mind take over.
Written and photographed by Cojo "Art Juggernaut"