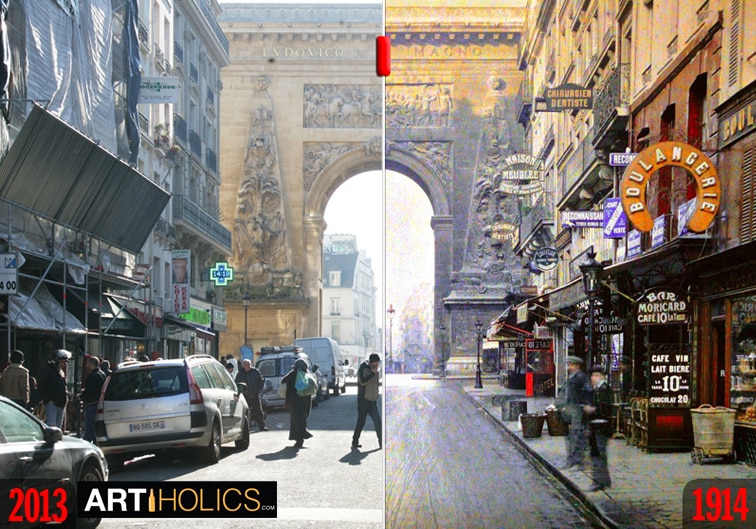 Paris, France- Thursday April 4, 2013
"We'll always have Paris", is part of one of the most famous lines in Cinema history, and it's funny after looking at photos from streets in Paris from today and 100 years ago from the same vantage point.  The Paris of 1940's Casablanca was pretty much the same Paris then as it is now, as it was in 1900.
The signage might have been a bit updated, there are cars on the streets rather than horses and buggies, and now there are few trees where formerly there weren't.  I have seen great before and afters with NYC streets, and when a city isn't already thousands of years old like Paris, a lot of construction and renovation happens in a century, hell in a decade.
Porte Saint-Denis (2013 – 1914)
Passage du Caire (2013-1914)
Rue d'Aboukir (2013-1914)
Rue Basfroi (2013-1918)
Rue Puget – Rue Lepic (2013-1914)
These photos were from the French News Site Rue89 with an interactive slider function, so you can pull them from one century to the next, but that takes precious seconds, and as Americans, Sweet Brown said it best, Ain't Nobody Got Time For Dat. The good people at 22words already did the heavy lifting (screen grabbing & cropping them).
Written by Cojo "Art Juggernaut"