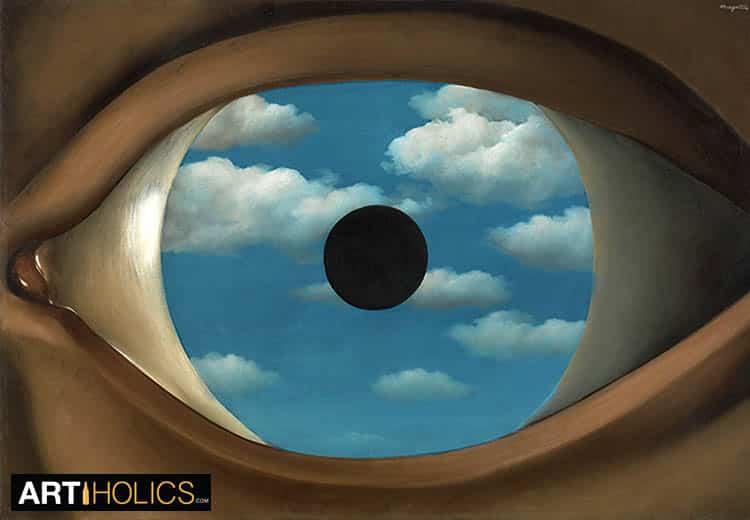 New York City, NY – Monday, November 11, 2013
"Everything we see hides another thing, we always want to see what is hidden by what we see."  Rene Magritte
So, words of gossip trickled into my ear and I decided to check out
The Museum of Modern Art
(MoMA) on a deliciously cold Friday evening (for those of you who don't know: MoMA is
free on Fridays
from 4-8pm).  The queue was enormous, but, in true theme for the night… "things aren't always what they seem".  The line moved 
very
 quickly and the moment I stepped in, I raced up the escalators to see the exhibition of one of my artistic idols, Rene Magritte…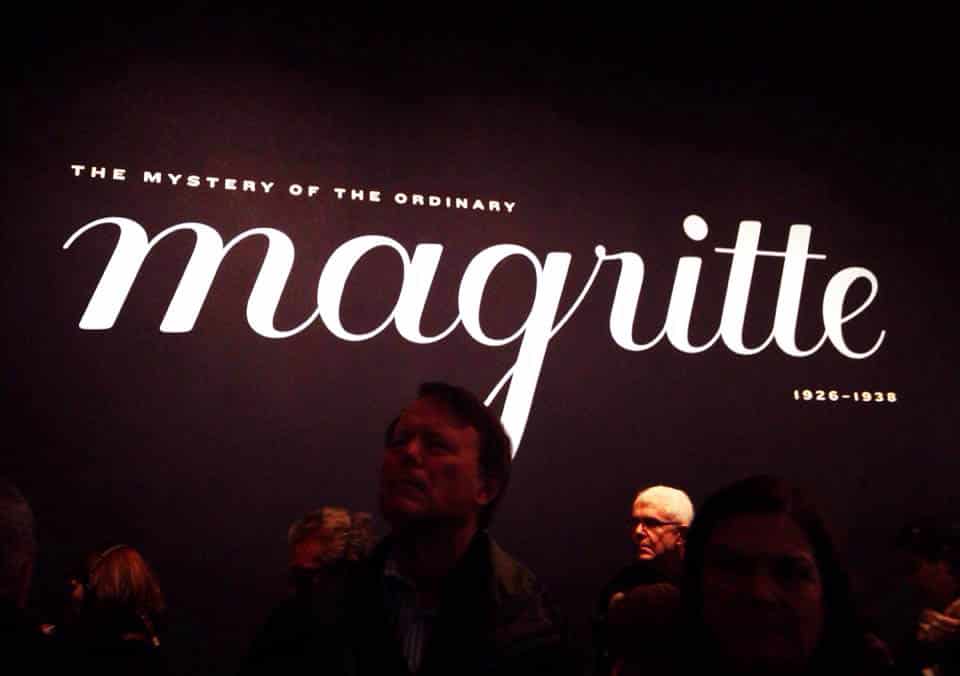 …Only to be greeted by another line, the anticipation kept building.  When I was finally able to step in, I milked every second I could get.  Known for his thought-provoking surrealist works, Rene Magritte, a legendary Belgian artist who indulges in mystery and illusion, took the floor.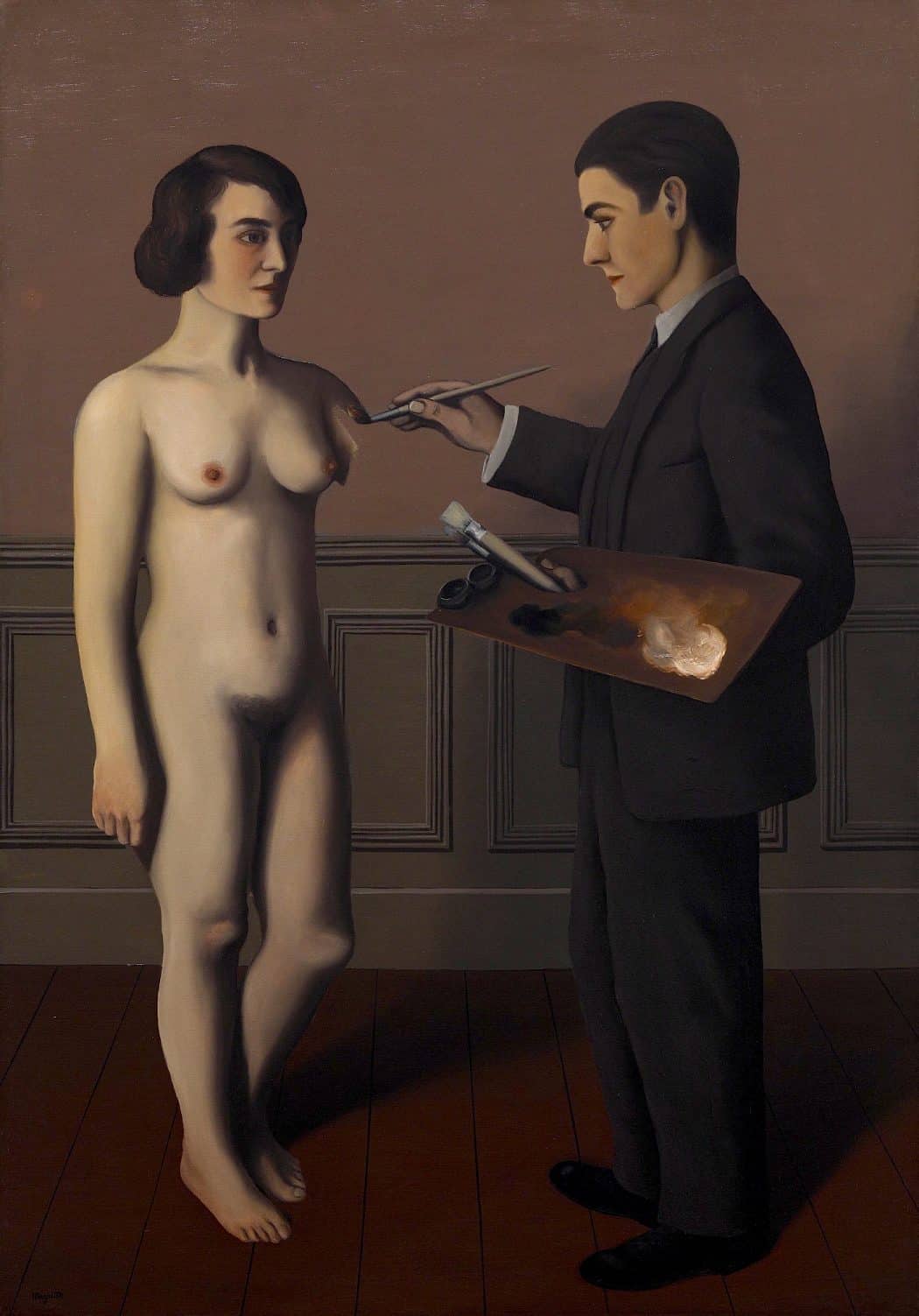 I was a fan since high school, so, seeing a collection of nearly a hundred works was particularly illuminating. Magritte got his start as a commercial artist in the advertising industry.  It was here, that he developed a flair for utilizing "text" in his work, among other stylistic skill-sets.
As I walked through the room from painting to painting, I was able to visibly experience Magritte evolve as an artist.  From his earlier days and explorations, to his fully matured state as a master of unconventional reality, the build-up to seeing those final pieces was much more gratifying in this set-up.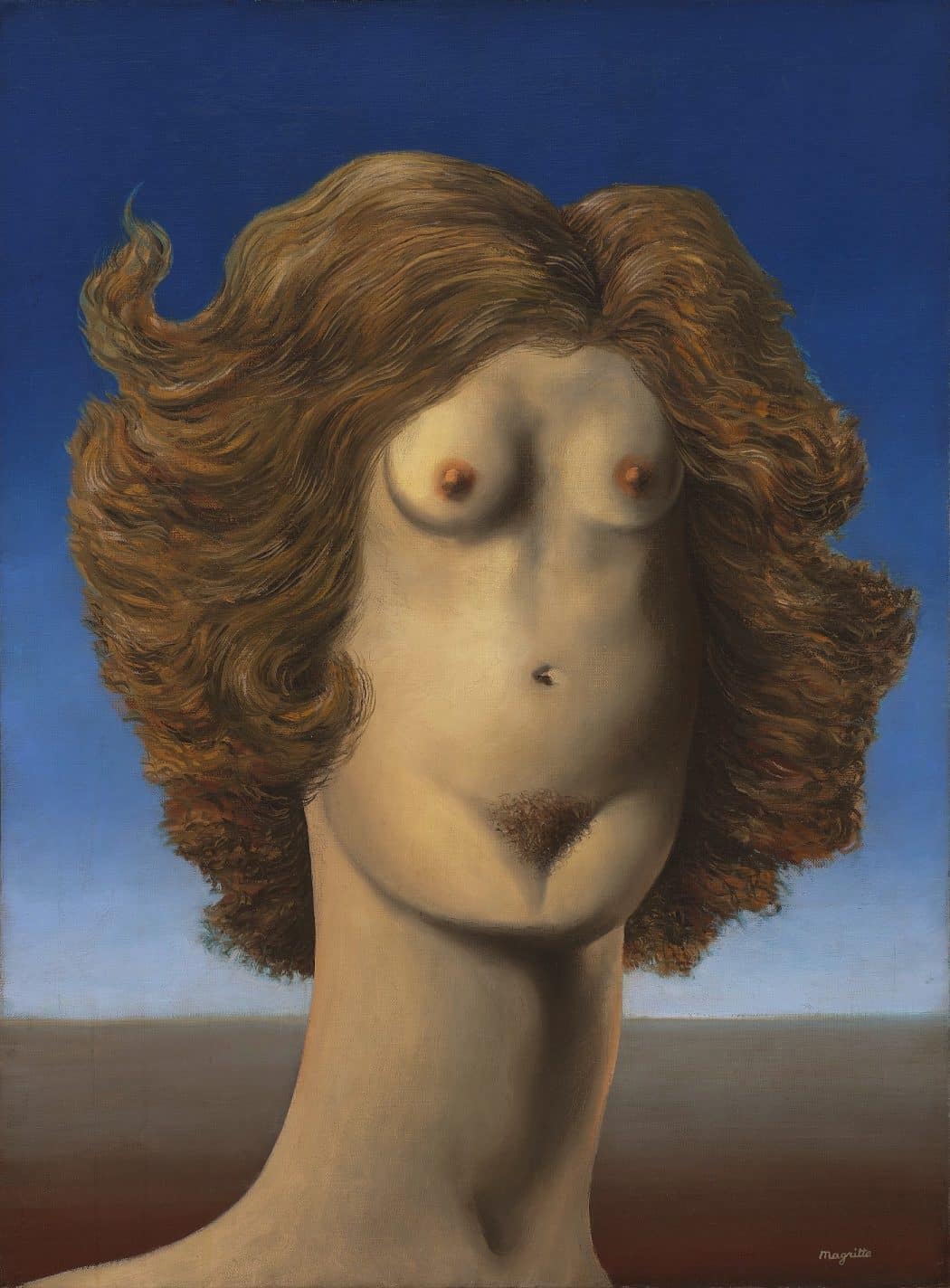 Using his favorite techniques such as giving objects different names, mirroring, concealing and duplicating, Magritte had found a way to merge the themes of his life with techniques that impact viewers in the strongest way possible.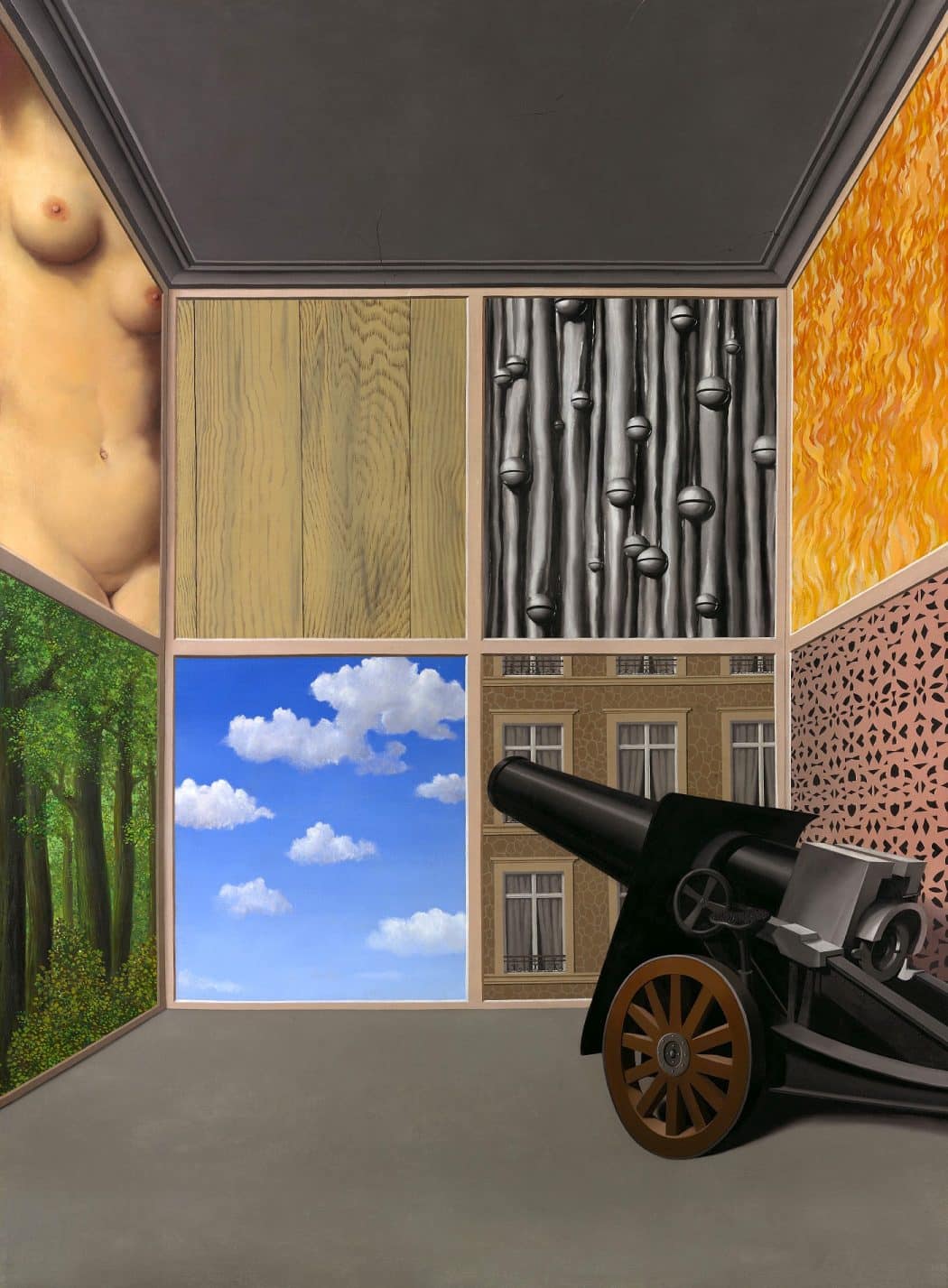 Focusing on showcasing familiar settings, Magritte removes a layer of the surface and makes the familiar, unfamiliar.
Everyday objects were displayed in a new way, challenging what we understand into mysterious associations, new perspectives and unusual takes of the usual.  I must have spent a solid twenty minutes on several pieces debating with a friend on the meaning behind the works.  This made the visit much more fulfilling.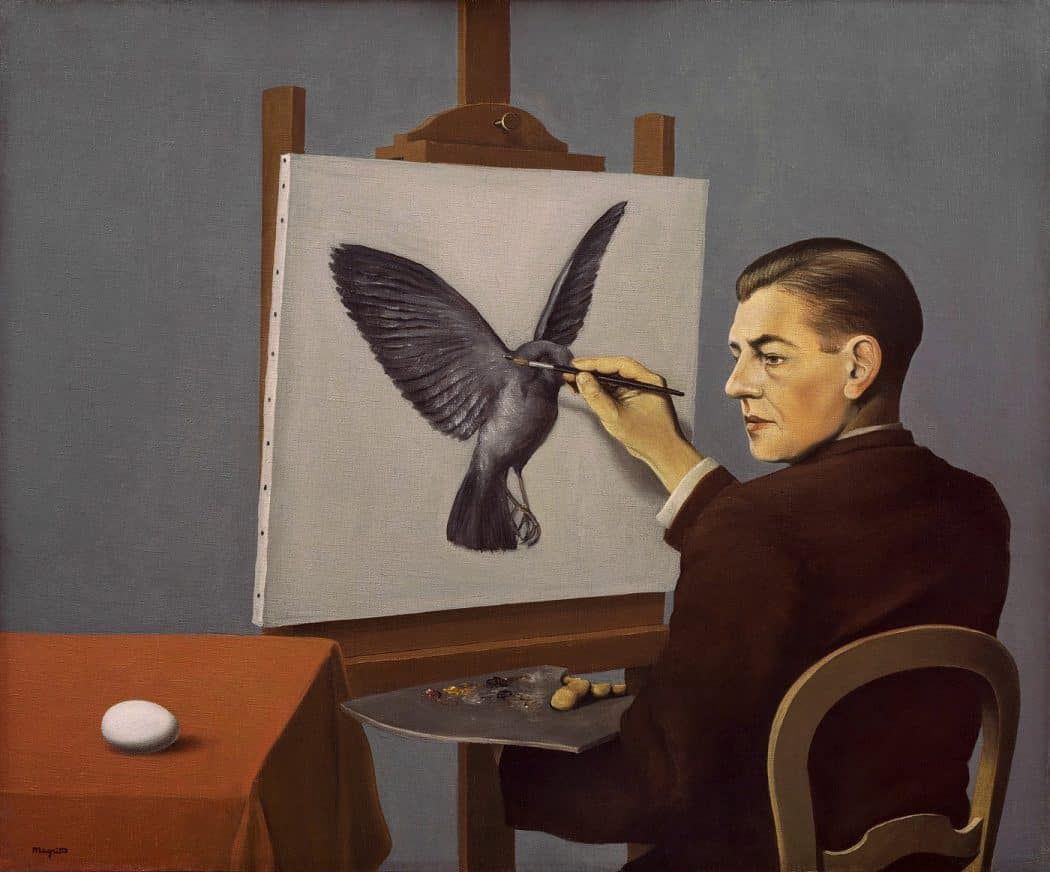 The Rene Magritte exhibition
at the MoMA wasn't a fly-by situation, you really had to 
look
 and absorb the pieces, connect the dots, relate the titles, attach prior work thematics in order to understand the abstraction and appreciate Magritte.  Rene Magritte is filled with witty, distinguished artistry and something that I have always gravitated to: mystery.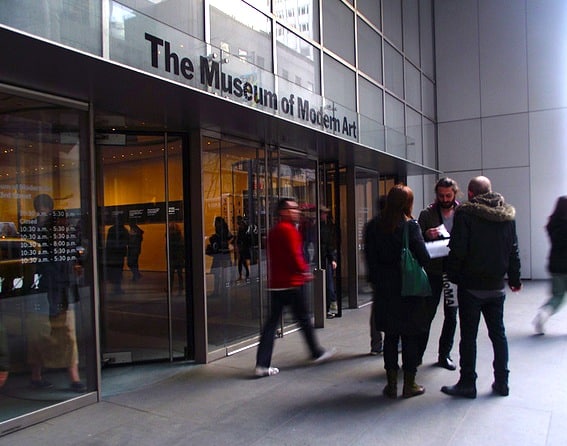 "We must not fear daylight just because it almost always illuminates a miserable world." – Rene Magritte
Written by Laura West