IBN Battuta once said that "travelling leaves you speechless, then turns you into a story teller.'' How true could this be? Well, I beg to agree that it is 100% true; every time we travel to different places we have a story to say about those particular places; good or bad, fact is we have a story to tell by the end of the day. Different people love to visit different places but parks in particular are such a darling to most of the people who adore travelling. There are parks that are open to the public 365 days an year, then there are those that require red tape in order to visit: a day spent in a park is undeniably a good day. Parks are home to fun and relax, they are also accompanied by cameras to create memories, because why not capture a few moments while in them?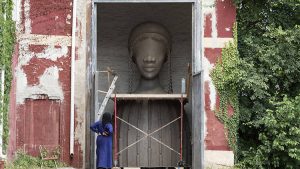 New Yorkers have different and beautiful parks but there is High Line Park that stands out. The High line is an elevated linear park. It is the only park in New York City with a dedicated multimedia contemporary art program offered to audiences all year long for free! The park represents works done by national and international artists at varying stages of their careers ranging from those that are just emerging to those that are long established. The works represented in it are available for public viewing any time of the year.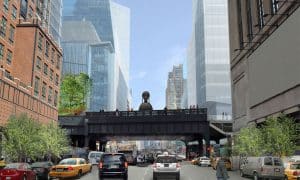 The High Line Park is about to go even higher, giving the public and art lovers in general even more reason to visit it because of the upcoming section, the High Line Plinth, that is set to open in 2019. The Plinth is the newest section of the High Line making it the new "must-see" destination in the park for public art. It is going to be the first section that is solely dedicated to showing art. The most interesting part about this particular  section is the kind of art that will be used to inaugurate it; art that will shut down the world in a major way, art that is the definition of a big deal, art that will leave you speechless: a 16 foot-tall bronze bust of a black woman. The piece titled "Brick House" was created by artist Simone Leigh. Simone's work was chosen to be the inaugural high plinth commission and will be up for viewing from April 2019 through to September 2020.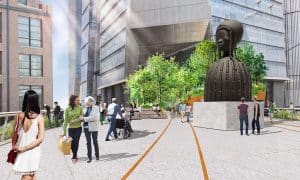 This particular section is indeed a must go-to destination because of the different artworks that will be shown but most importantly, because of the femininity of the piece that will be inaugurating it. "The woman" will go up in style, depicted in a bronze sculpture, her beauty and strength will be seen by the entire world.