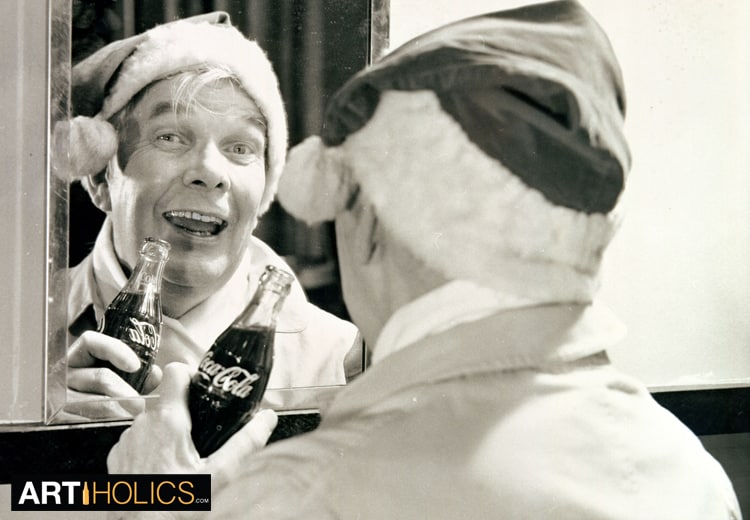 New York City – Thursday, December 26, 2013
Have you ever heard of an artist named Haddon Sundblom? No? Well you've seen his work. You could say he's one of the most famous character designers ever. He created the iconic Santa we know and love. He based him on Clement Clark Moore's 1822 Poem "'Twas the Night Before Christmas". Sundblom had his friend Lou Prentiss, a retired salesman model for the initial painting.
The illustration above was a commission from Coca-Cola for an ad that ran in a 1932 issue of The Saturday Evening Post, and later ran in Ladies Home Journal, National Geographic, The New Yorker and others. Sundblom continued painting Santa for Coke for the next 32 years.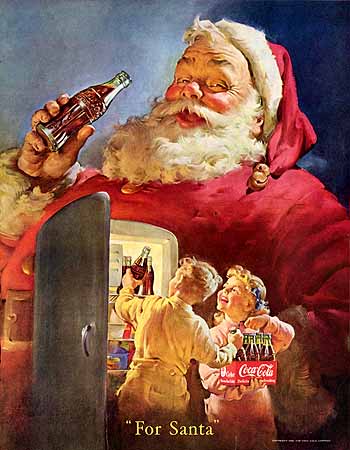 According to Coca-Cola's : 5 Things You Never Knew About Santa Claus and Coca-Cola:
The Santa Claus we all know and love — that big, jolly man in the red suit with a white beard — didn't always look that way. In fact, many people are surprised to learn that prior to 1931, Santa was depicted as everything from a tall gaunt man to a spooky-looking elf. He has donned a bishop's robe and a Norse huntsman's animal skin.
In fact, when Civil War cartoonist Thomas Nast drew Santa Claus for Harper's Weekly in 1862, Santa was a small elflike figure who supported the Union.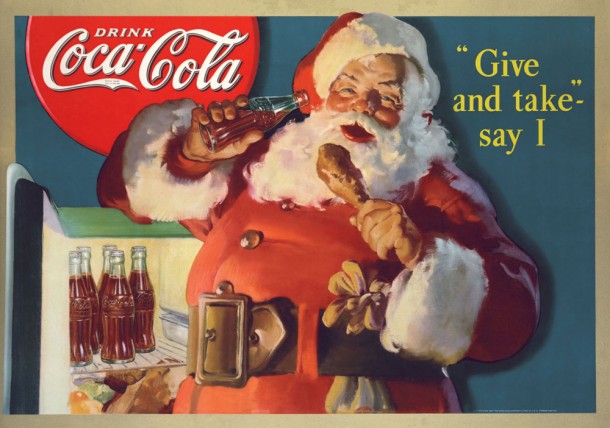 Haddon Sundbloom painted Santa from 1932 -1964. Coca-Cola advertising continues to feature images of Santa based on Sundblom's original works. These paintings are some of the most prized pieces in the art collection in the company's archives department and have been on exhibit around the world, in famous locales including the Louvre in Paris, the Royal Ontario Museum in Toronto, the Museum of Science and Industry in Chicago, the Isetan Department Store in Tokyo, and the NK Department Store in Stockholm. Many of the original paintings can be seen on display at World of Coca-Cola in Atlanta, Ga.
So this holiday season, raise a glass of eggnog (or Coke), or eggnog with rum (or rum and coke) to Haddon Sundblom, the forgotten father of father Christmas (and a freelance illustrator).
Written by Cojo "Art Juggernaut"
(via. artiholics via. coca-cola, header photo via. love hate advertising)