Delray Beach, Florida – Saturday, June 4, 2016
Attention Floridians: Be on the lookout for suspicious individuals with a giant Gnome-Shaped protrusion in their waistband. Sometime between 9pm Thursday night and 5am Friday morning the Cornell Art Museum in Delray Beach, Florida was robbed. To be more specific, it had been Gnomenapped.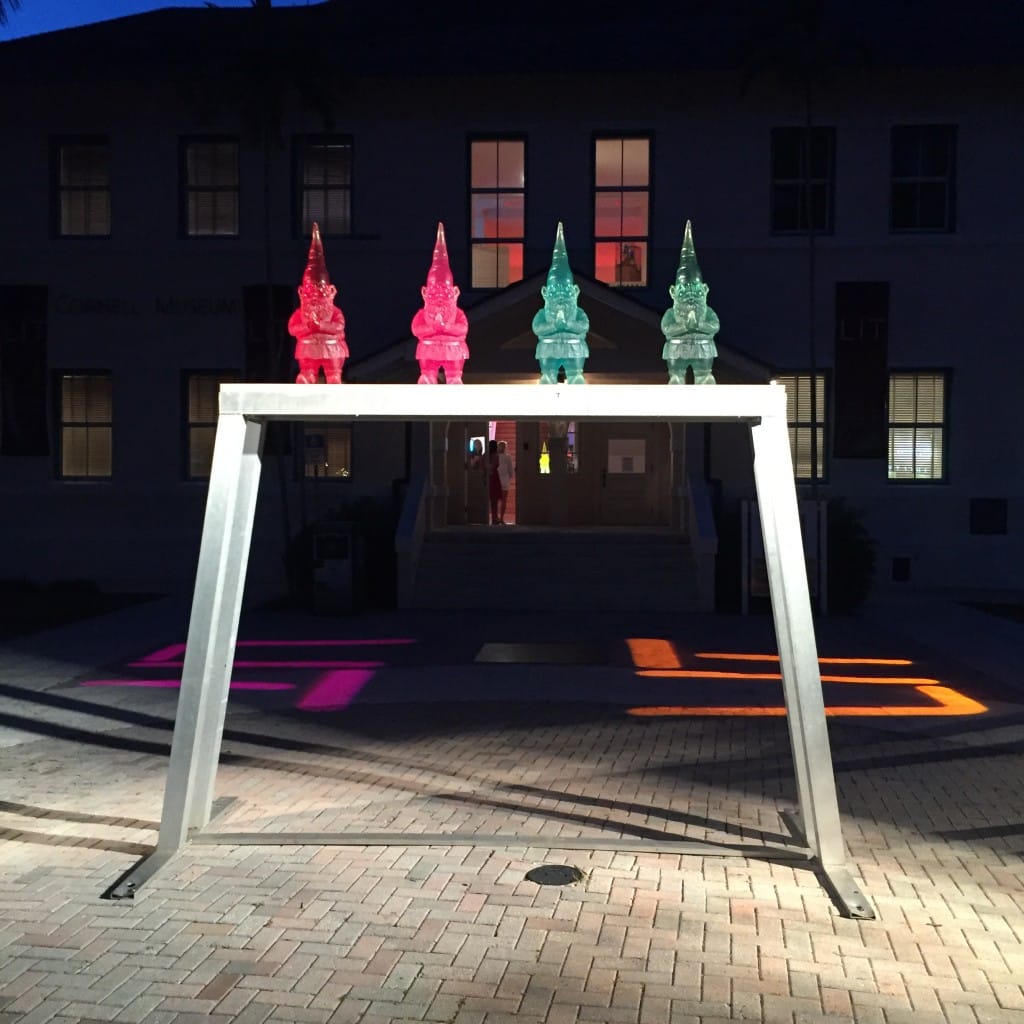 With the use of a ladder and some tools the 35″ tall 45 lb. blue pigmented resin sculpture 'Power Gnome: Electric Blueberry' (Seen above, third Gnome from the left) was unbolted from this custom steel pedestal and whisked off into the warm summer night. Electric Blueberry is one of thirteen Power Gnomes exhibited in this show by New York-based sculptor Sam Tufnell. This is a one-of-a-kind piece as it is the only Power Gnome ever cast in that beautiful arctic blue color.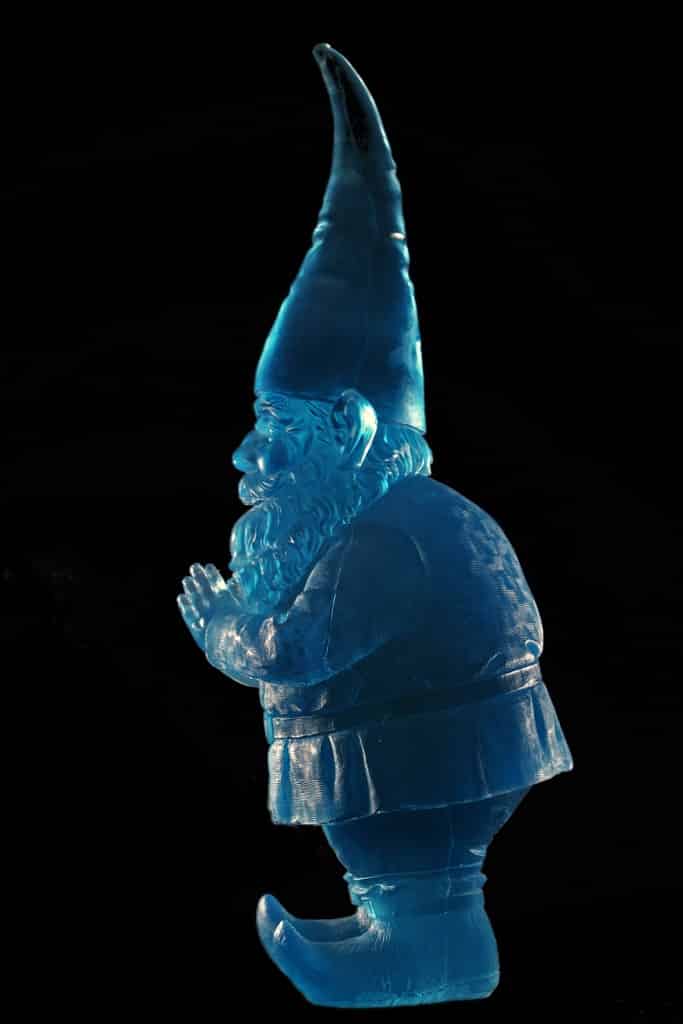 The Gnomes are part of the Museum's current exhibit "Lit" curated by Melanie Johanson featuring 85 pieces of art by 16 artists who incorporate light into their artwork.
"Please bring the Gnome home. He is missed dearly by his family." – Sam Tufnell
The Museum has put up a $500 reward for the safe return of

'Electric Blueberry.'
Various incarnations of the Tufnell's "Power Gnomes" line-up have been a staples at Castle Fitzjohns Gallery in New York's Lower East Side, standing sentinel in the window off and on since the gallery opened in 2013.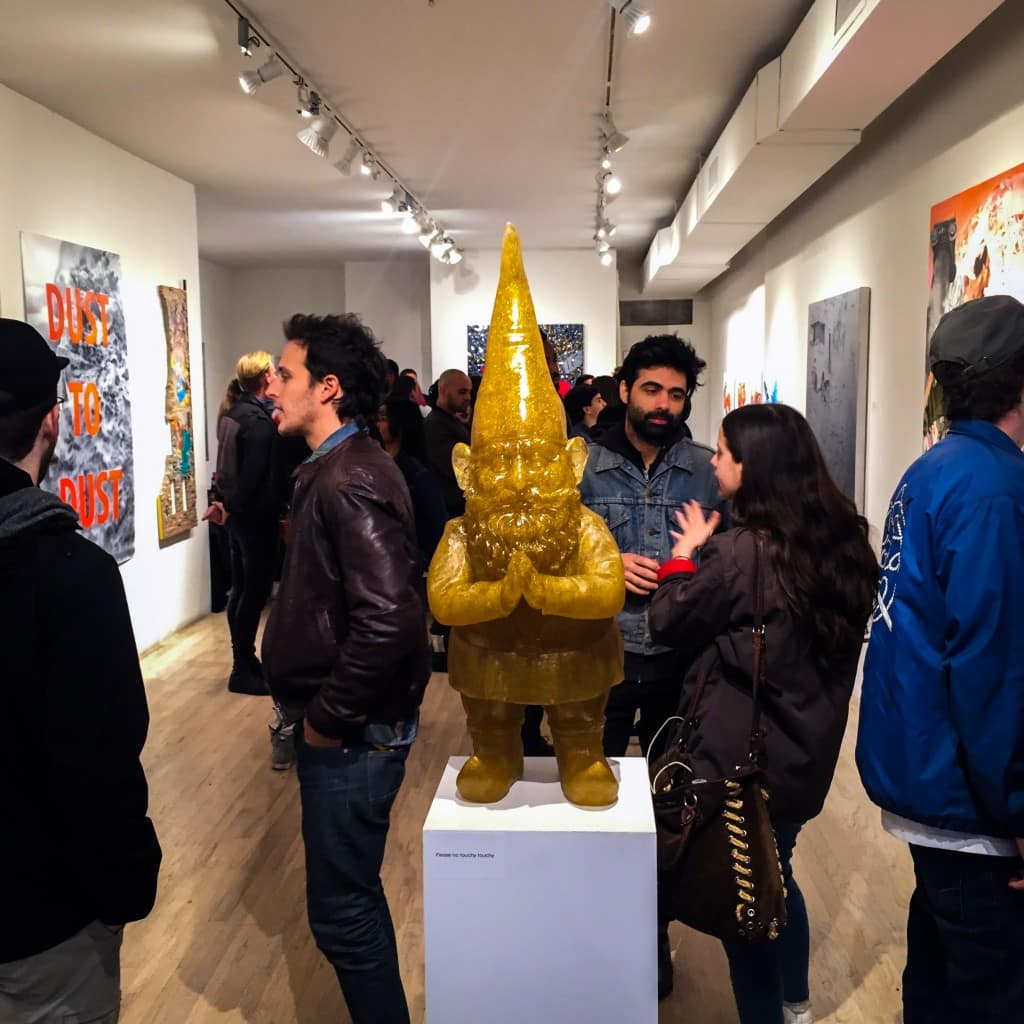 The Gold Gnome nicknamed "The One Percent Gnome" is part of their current show "Misappropriation" up until June 15th.
"Ghost Gnome" a clear version of the Power Gnome is currently on display at Vertu Fine Art in Boca Raton, Florida.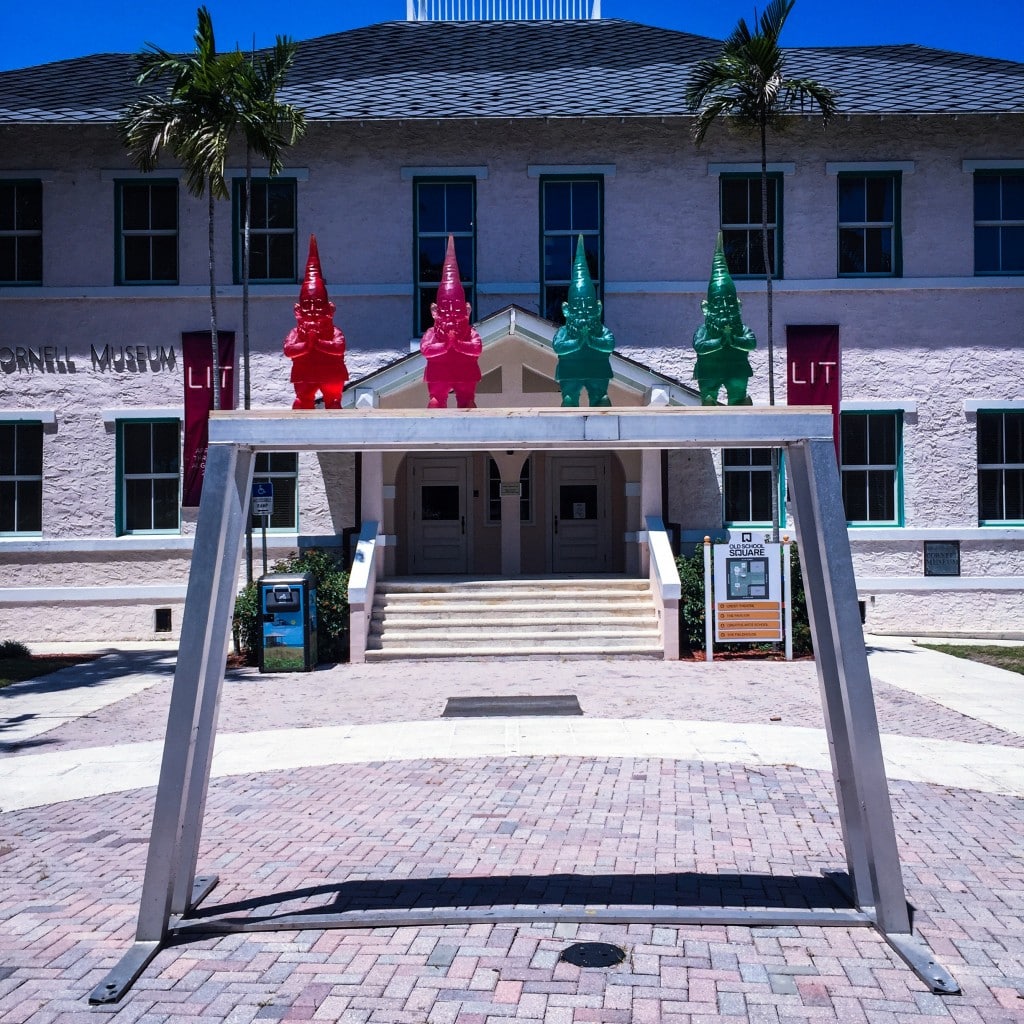 The remaining three Gnomes have been removed from the outside pedestal for the time being, but the other nine Power Gnomes featured in "Lit" are currently on display indoors at the Cornell Art Museum, all pieces are available to purchase.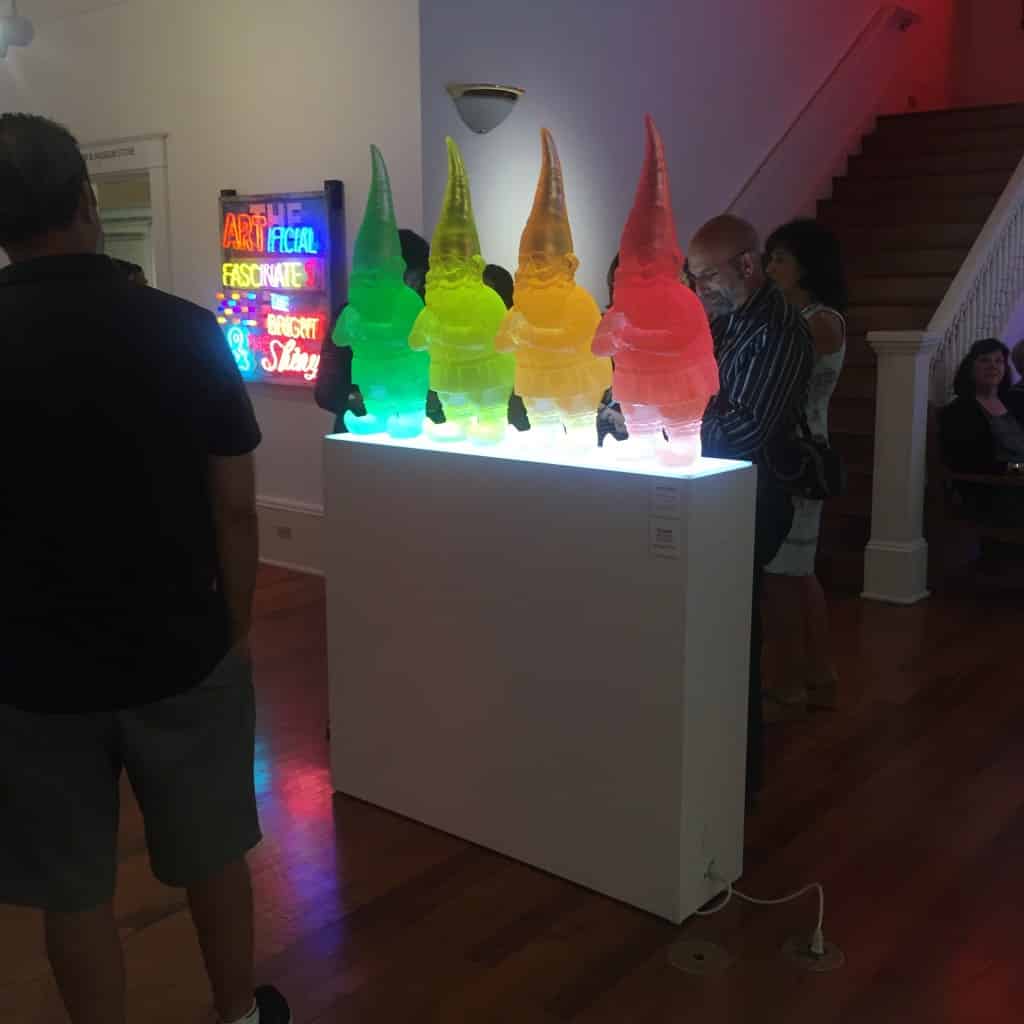 Exhibit dates are April 28-August 28, 2016. Open Tuesday-Sunday, 10 am-4:30 pm; Sunday hours are 12-4:30 pm from May through September; admission is a suggested $5 donation.
If you have any details that may lead to the whereabouts of 'Power Gnome: Electric Blueberry', please contact the Cornell Art Museum at 561-243-7922, ext 305 or email Stephanie at swatson@oldschool.org
Follow the Cornell Art Museum on Twitter: @CornellMuseum and Instagram: @CornellArtMuseum.
SAM TUFNELL (b. 1978)
Sam Tufnell is a contemporary artist born in Los Angeles, California. He received his Bachelors of Fine Arts in 2002 from the School of Visual Arts in New York. Tufnell creates sculptural pieces using casts and molds and sometimes using items found at the supermarket that are easily identifiable. His works have been exhibited in Miami, Palm Beach, New York City, and other cities around the U.S. In 2013 he received the Solo Award Winner Art Expo NYC award. He donated works to be sold in a silent auction for the 2014 and 2015 Art Walk NY, coalition for the homeless charity. He currently lives and works in Upstate New York, and has a studio in Chelsea which he is converting into a showroom. www.SamTufnell.com