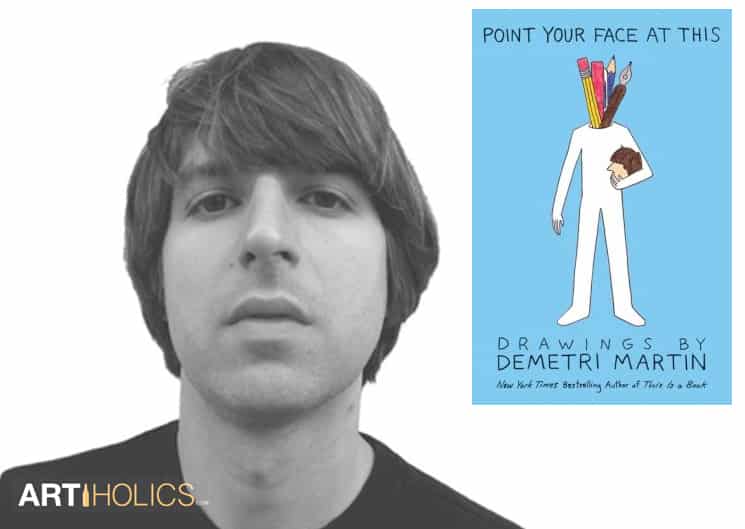 New York, NY – Thursday, March 21, 2013
Do you know this face?  If you are into comedy, and drawing, then you most likely know Demetri Martin.  He's is a New York comedian who can also draw, and is able to incorporate line drawing into his act.  He made a new book of drawings called Point Your Face At This, and if you are in Manhattan tomorrow (Thursday March 21, 2013 at 7pm), and want to point that book at his face you can join Demetri at the Barnes & Noble on 33 East 17th Street, Union Square for for a Discussion and book signing. (Priority seating with book purchase).
I liked his short lived show on Comedy Central, probably because of the drawing element, and because there is sometimes only a fine line between comedy and art.  I did get a chance to see him perform live in February, 2012  when he was doing his warm-up performances at The Skirball Center for the performing arts, the day before they taped it as a Comedy Central Special.  Here are some pictures I took of him using the pad with his line drawings as a prop on stage.  The funny thing is that the one thing I really wanted to be in the picture (aka, the shit he was drawing)  didn't come out.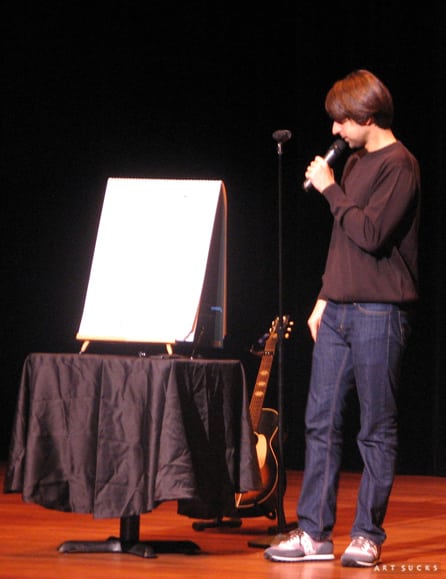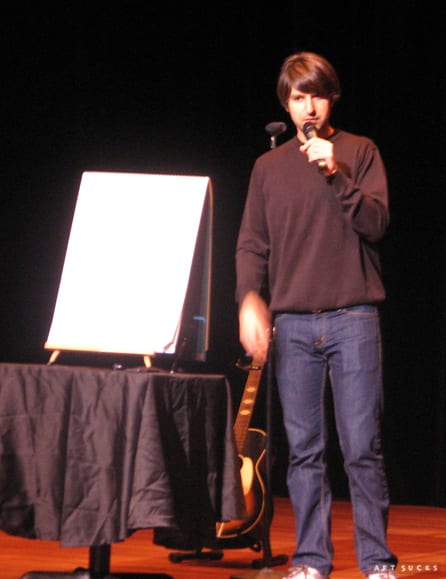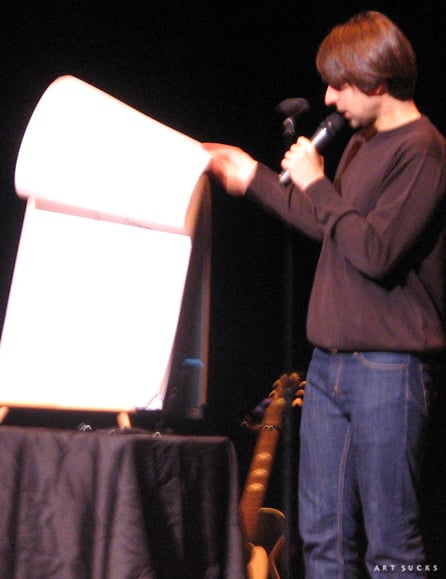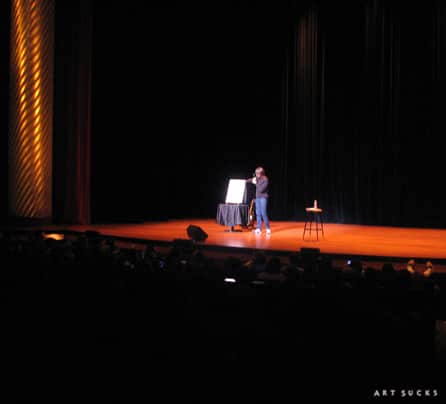 I guess you can call him a prop comic, but he's not wheeling out a steamer trunk like Carrot Top.  He's showing drawings, simple line cartoons really, and they are visual punchlines.  Maybe he's really more of a cartoonist than a stand-up.  I don't know if this sort of comedy happens very often.  I mean, not since the Cos was jammin' with Mortimer Ichabod Marker & Wiggly Worm.

Written by Cojo "Art Juggernaut"
* not actual Demetri Martin quotes.