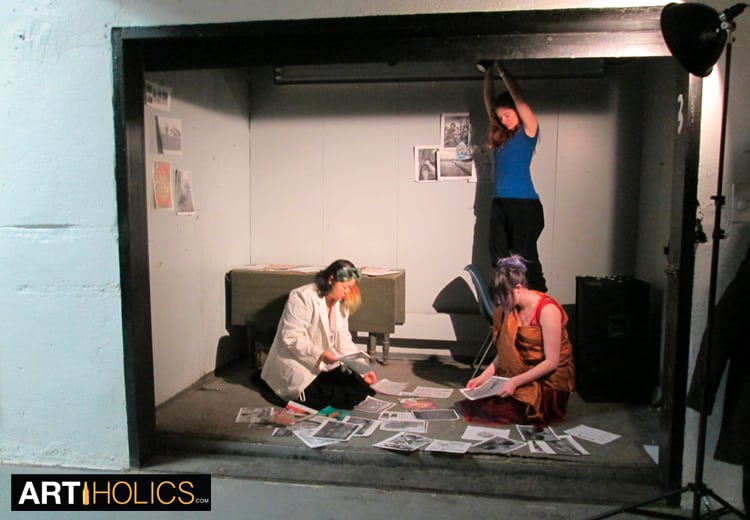 New York – Sunday, March 9th, 2014
Sunday between 8pm – 10pm I will be performing two 10 minute butoh inspired pieces at THE (UN)FAIR.
Belly full of artifacts by Betty T. Kao
A scientist and a monk reshuffle photos of world events, scientific papers, and diagrams to try to decipher the mystery, and understand what the events of the world are leading toward for it's strangest sentient being, humankind.
The papers are constantly rearranged as a detective or pathologist would, to see how the data relates to each other, the info comes together to form different shapes, but mostly that of the human body. Performed by Betty T. Kao and Amanda Flowers
Find us at the freight elevator on the 3rd floor.
THE (UN)FAIR (Free And Open to the Public
500 W 52nd St. New York, NY 10019
Artiholics is a Media Sponsor of The (UN)Fair
Photographs from Thurs 6th, Benefit party art show. Panoramic pictures by Lauretta Prevost
Written by Betty T. Kao