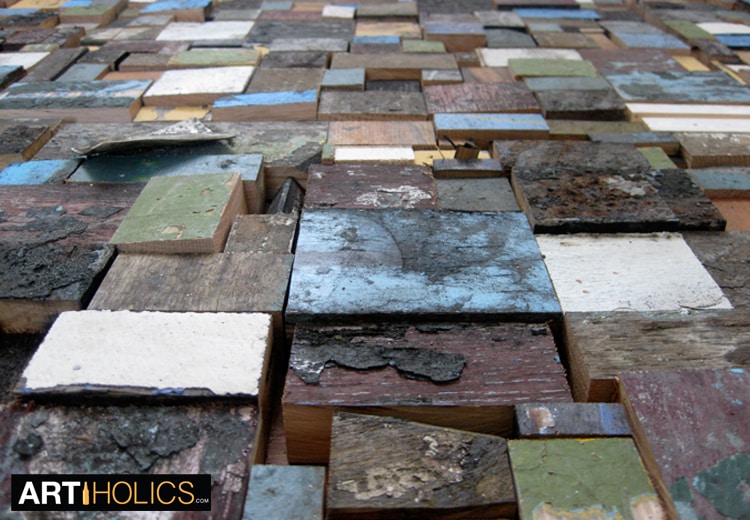 New York – Wednesday, February 12, 2014
The paint crackle is real, the wood is not artistically artificially aged.  These are the colors and textures that come with time.  If you have a Scotch collection, or a store bought bar in your mancave that needs some authenticity, this kind of sculpture might be the accent piece you've been looking for.
Artist Michael Sanzone's 'Cask Series' originated during the time he spent as an Artist in Residence at the Glenfiddich Distillery in Dufftown, Scotland. Inspired by the journey of wood used to make the casks, some over fifty years old, he became increasingly fascinated by the subsistence of each piece.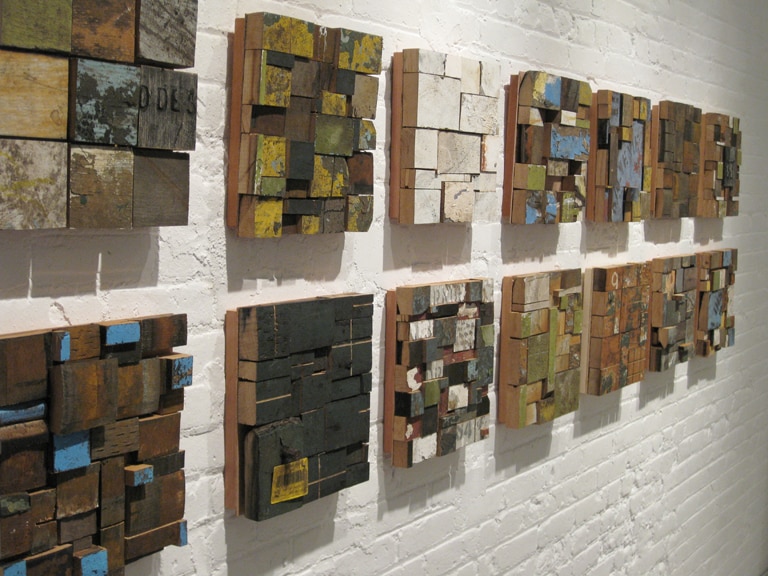 The barrels were built from Spanish or American oak, transported to Scotland, and then filled, tagged, used, thrown away, and finally resurrected by the artist. These Wood Constructions, as the artist refers to them, not only convey the narrative of this journey, but also act as a memento of a time and place. The distinct colors and shapes of each piece, united with the damp scent of whisky soaked wood, lends to a sensory experience that is the Scottish landscape from the artist's viewpoint.
There is still material (whisky casks) available from the original sold out set, shown above, to create a limited number of new pieces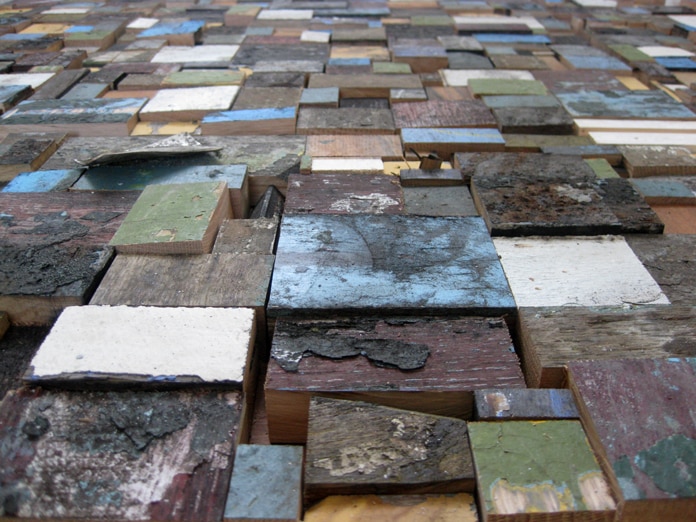 Priced at $350 through February 28th, each piece will measure approximately 8 x 8 inches, and can be made with an artist's frame for an additional cost.  Works from this series have been exhibited around the world, including Gallery 532 in Chelsea, NYC and The Fleming Collection, London and are included in many public and private collections, including large-scale commissions at William Grant & Sons, NYC and the Glenfiddich Distillery, Scotland.  You can view more, or purchase a piece at Msanzone.com or WoodshopNY.com
Written by Cojo "Art Juggernaut"