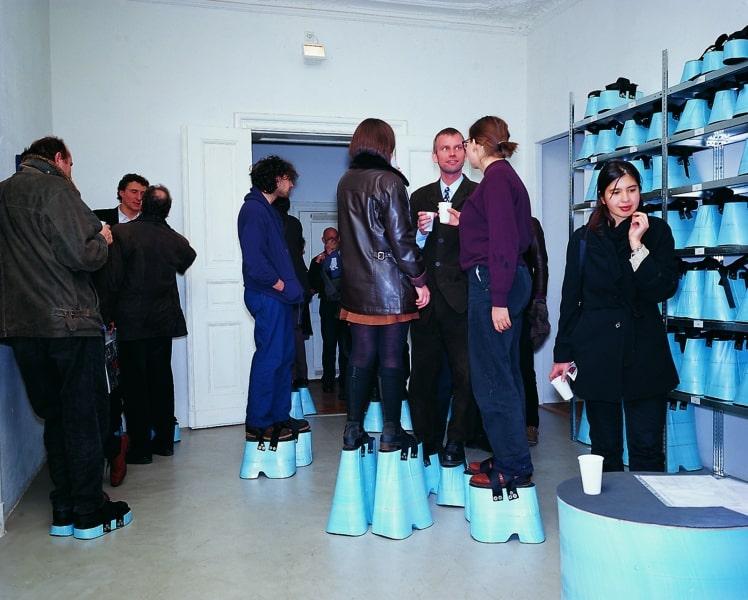 Berlin, Germany – 1997
Personal absurdities (1997)  is conceptual art piece created by Inges Idee, a German art collective formed in 1992 consisting of artists Hans Hemmert, Axel Lieber, Thomas Schmidt and George Zey.  They devised a way to make "Same Height Parties" by creating a series of different thicknesses of platform shoes constructed out of rubber with velcro  straps which would be lined up on floor to ceiling shelf.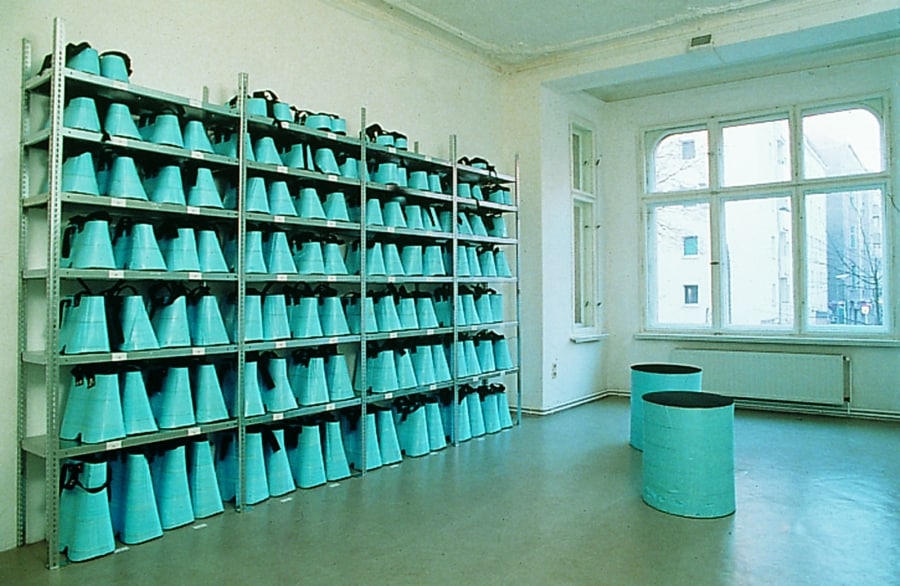 Depending on your original height, each individual would be paired with a platform shoe to level them to the height of  every other attending guest.  The blue rubber platforms would be strapped to your feet upon entering the room, making everyone at the party stand at 2 meters ( 6′  5 1/2″).  If you were already 6′ 5 1/2″ you may have to go barefoot.  If you are 6'7″ or above, you are pretty much screwed.  You could either crouch down the whole night, or get a new set of friends.
The beauty of the art experiment is that the odd dynamic of larger people towering over shorter people, or shorter people looking up the nostrils of larger people would be completely gone.  A lot of our personality might be based on our physical stature and the angle at which we perceive the world and people around us. Attending a party where every guest is eye to eye, could be a real eye opener, and could make for some very level photos (you would never need to adjust the tripod!)
Written by Cojo "Art Juggernaut"

Photos by Inges Idee