UVS Games Intro
UVS Games, formerly known as Jasco / Universus, is embarking on an exciting journey with its rebranding, bringing fans a fresh experience within the renowned Universus Collectible Card Game (CCG). 
In this article, we will shed light on the recent changes that have transformed Universus into the exciting new UVS Games. Co-Presidents Paul Wharshavsky and Luohan Wei have envisioned UVS Games as the perfect fusion of IP-driven fandom and social tabletop gaming. 
With the Universus community abuzz with anticipation, we'll explore the new licenses, enhanced gameplay features, and thrilling updates that await players in this revamped and immersive gaming experience. Let's dive into the world of UVS Games and discover the future of the Universus Collectible Card Game.
UVS Games: A Diverse Universe of Licenses
With the rebranding, UVS Games welcomes new licenses into the Universus universe, catering to an even broader spectrum of fans. The Challenger Series introduces two fresh and exciting franchises: Trigun Stampede and Cowboy Bebop, alongside the much-anticipated My Hero Academia: Jet Burn. The addition of these beloved IPs adds depth and variety, allowing players to embody their favorite characters from different worlds and engage in thrilling battles across dimensions.
Check out some visuals of the new IP's below:
MHA Set 6: Jet Burn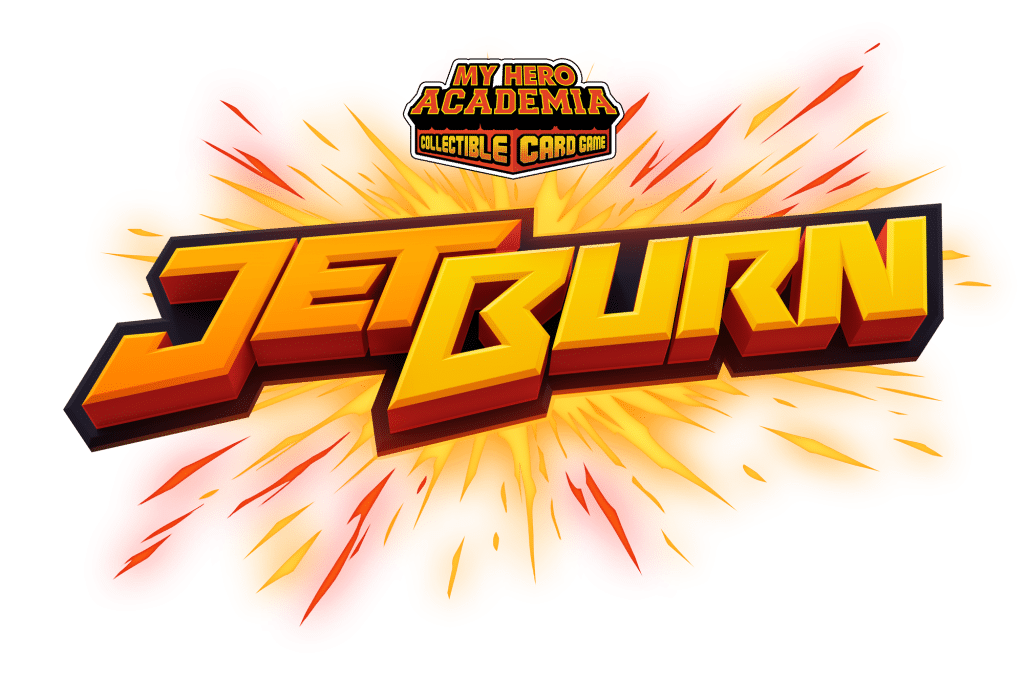 Cowboy Bebop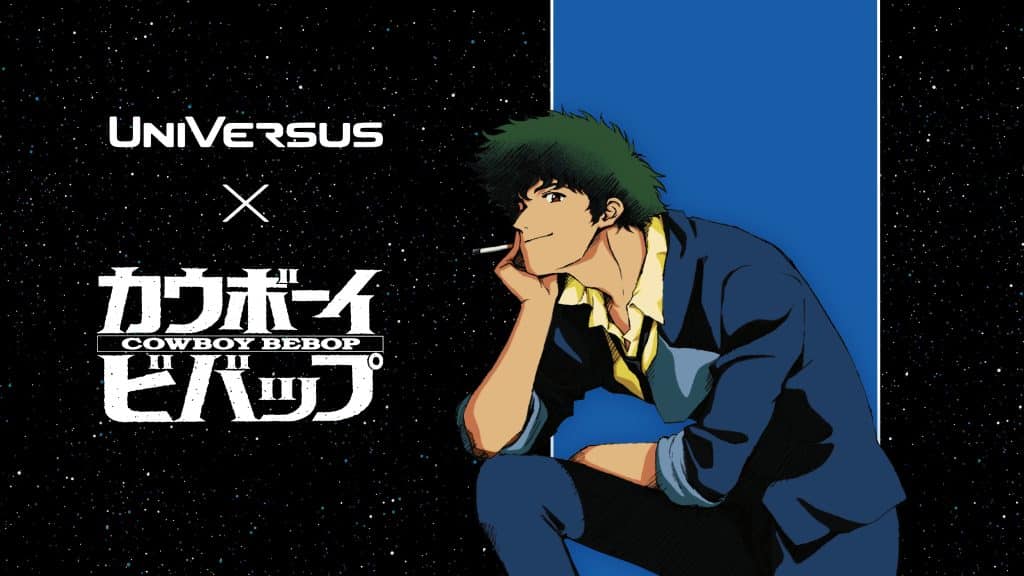 Trigun Stampede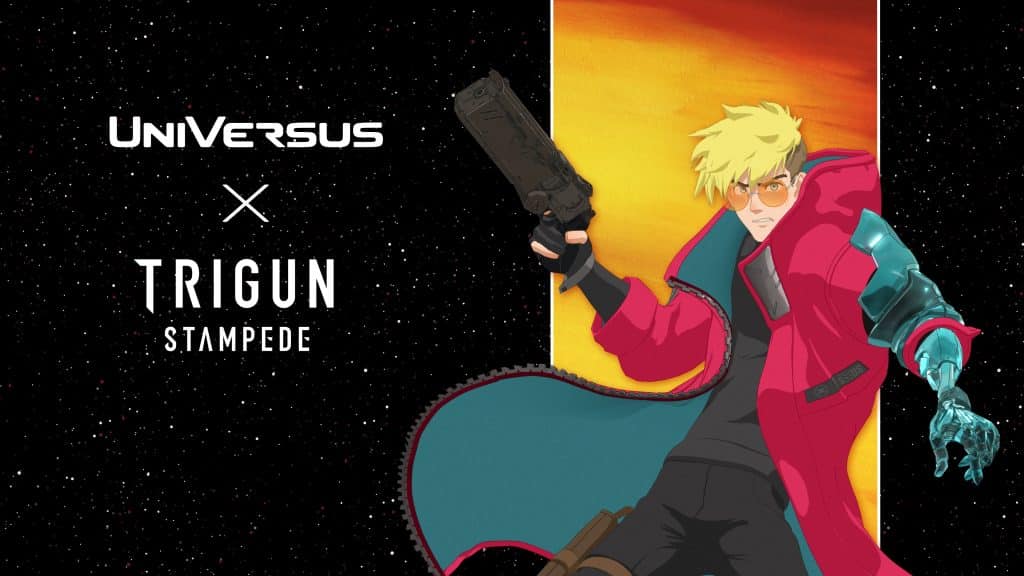 Refined Card Layout
One of the most noticeable changes in the UVS Games rebranding is the redesigned card layout. The new layout emphasizes dynamic artwork and presents cleaner visuals, enhancing the overall gaming experience. 
The team at UVS Games has put significant effort into ensuring that the cards are more visually appealing, making every card an eye-catching piece of art in its own right. But not every fan liked the new design.
Mid Card Back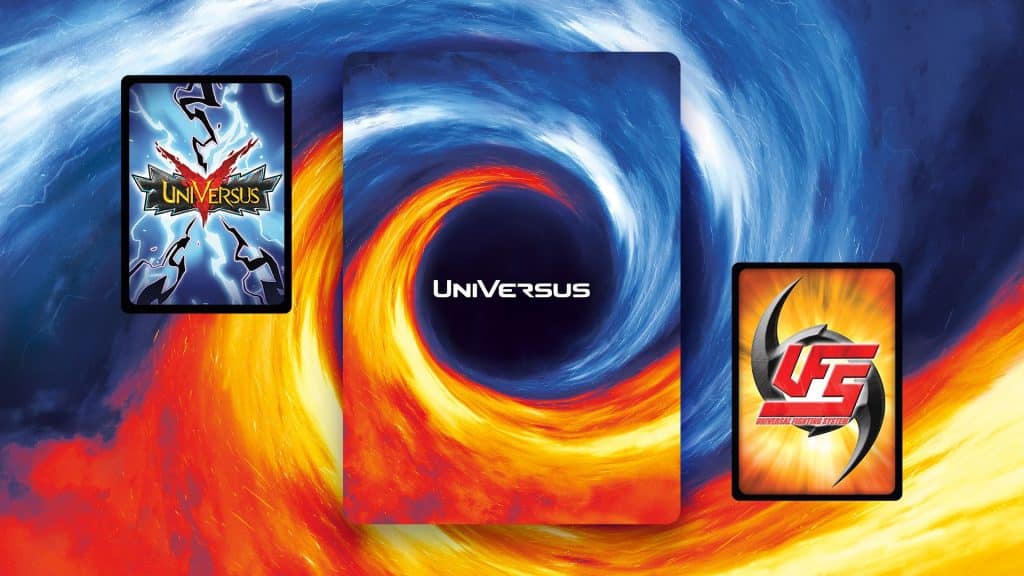 While many players appreciate the new card layout, the card backs have sparked some debate within the community. Some collectors feel that the new symbols lack the distinctive charm of the previous designs, raising concerns about instant recognition for newer players. 
The Exciting Challenger Series
The introduction of the Challenger Series is a game-changer for Universus newbies. These pre-constructed decks provide a competitive and accessible option for players to jump right into the action. 
Each Challenger Series package includes two all-new character cards, complete decks that can be played with either character and collector's boosters featuring premium alt-art versions of cards. With these offerings, UVS Games aims to create an exciting and engaging gameplay experience for both seasoned veterans and newcomers.
Character Traits and New Abilities
Another notable addition to the game comes in the form of character traits. Characters in Universus now possess specific traits, adding depth to the gameplay and making each character feel unique. 
This opens up new strategic possibilities, enabling players to explore different synergies and approaches during battles. The game is evolving, and with every character card release, the depth and complexity of the Universus CCG expand further.
UVS Games: Exciting Releases and Sneak Peeks
UVS Games is committed to delivering new content and exciting releases for you'll to enjoy. The first character card, Hawks, has been revealed, boasting the traits of both a Pro Hero and Villain. Hawks' abilities allow players to manipulate attacks, gain surprise speed, and unleash devastating chip damage. With Hawks shaping up to be a formidable character, you cannot look forward to thrilling encounters on the gaming table.
Gen Con promos have also been introduced, featuring characters from the beloved My Hero Academia franchise. These unique card choices have sparked interest as they deviate from conventional norms, showcasing characters in fresh and captivating ways.
Conclusion
As avid players, we couldn't be more thrilled about its rebranding to UVS Games. This exciting new chapter brings a host of improvements, including new licenses, refined card layouts, and captivating gameplay features. 
With the impending release of Trigun Stampede, Cowboy Bebop, and My Hero Academia: Jet Burn, it's evident that UVS Games is committed to uniting fans, immersing them in their beloved characters, and crafting unforgettable experiences within the Universus universe. 
Me, for one, just can't wait to get my hands on the Bebop characters!