Today, we're soaring through the skies of My Hero Academia: Jet Burn, not to engage in epic battles, but to shed a spotlight on the unsung heroes of the collectible card game world—the playmats. These little marvels not only serve a practical purpose but also elevate the gaming experience to a whole new level.
Why Playmats, You Ask?
Before we unravel the captivating artwork of the best My Hero Academia: Jet Burn playmats, let's talk about why they're an essential accessory for any serious card game enthusiast. Picture this: intense duels, strategic moves, and a play area that not only protects your precious cards but also enhances the overall ambiance.
Playmats provide a designated space, prevent wear and tear on your cards, and let's not forget the cool factor—they look downright awesome on the gaming table!
1) Ochaco Uraraka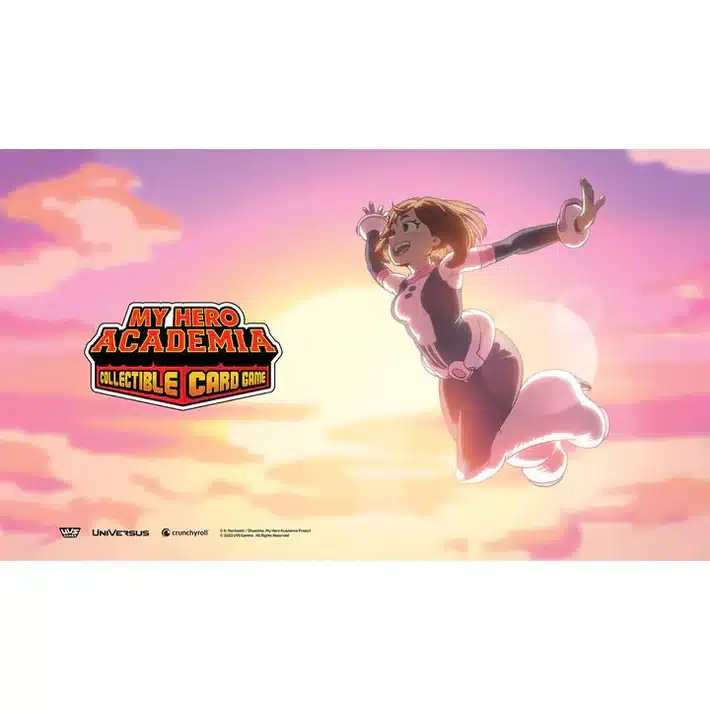 First up on our playmat parade is the adorable Ochaco Uraraka. This playmat captures Ochaco in all her glory, floating amidst the clouds with her gravity-defying quirk. The sunset backdrop adds a touch of enchantment, making this playmat a visual treat. Feeling the need to bring Ochaco's bubbly energy to your gaming sessions? Look no further—grab this playmat here.
2) Toga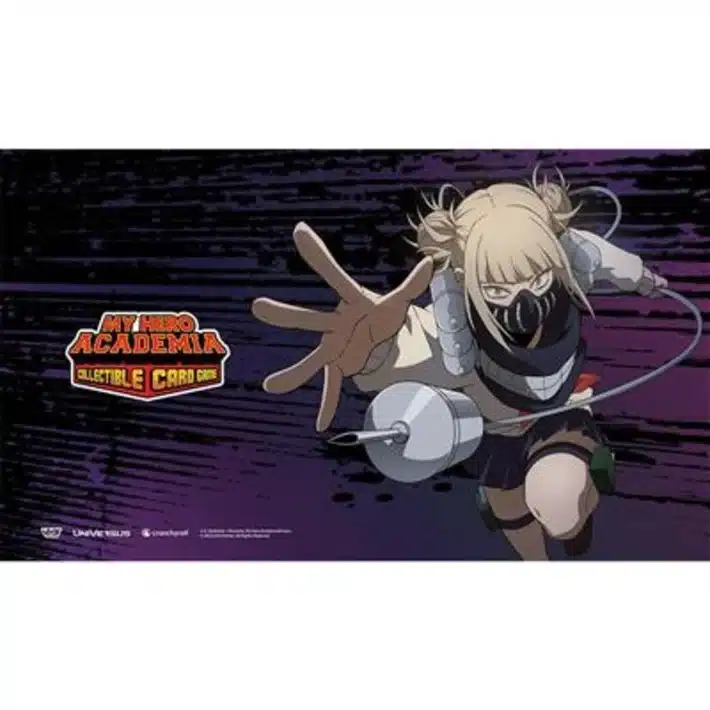 Now, let's dive into the darker side of the My Hero Academia universe with the Toga playmat. This blood-crazy maniac is showcased in a design that exudes pure menace. Toga's glare on this playmat suggests that, at any moment, she might pounce and sink her teeth into the life essence of her opponents. A chilling yet captivating addition to your collection, available for purchase here.
3) Midoriya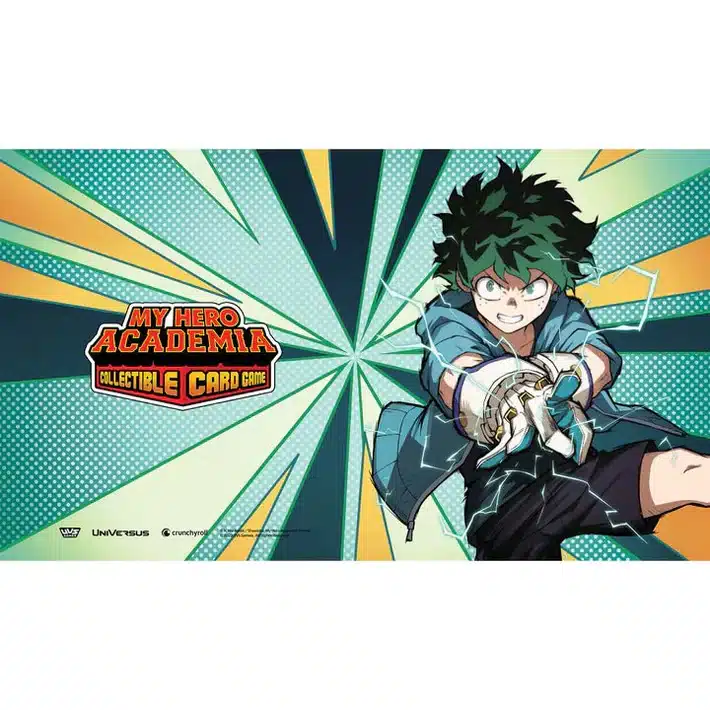 Behold the Midoriya playmat—dynamic, vibrant, and as explosive as Deku's One For All quirk! This illustration captures the essence of our green-haired hero, ready to snap his fingers and unleash a powerful quirk. The dynamic pose of Deku and the contrasting background make this playmat a must-have for fans of the series. Snag your own slice of heroism here.
4) Nejire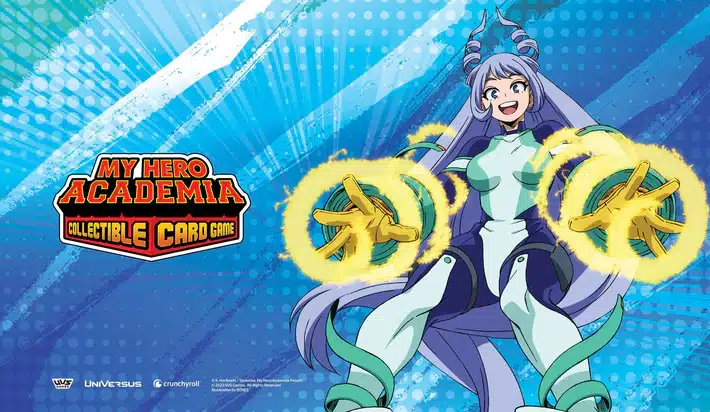 Nejire, the powerhouse with a lively personality, takes center stage in our next featured playmat. Bursting with strength and cuteness, Nejire's playmat beautifully showcases her charm. If you've been enchanted by Nejire's character, this playmat is a delightful addition to your My Hero Academia collection. Secure yours here.
5) Bubble Girl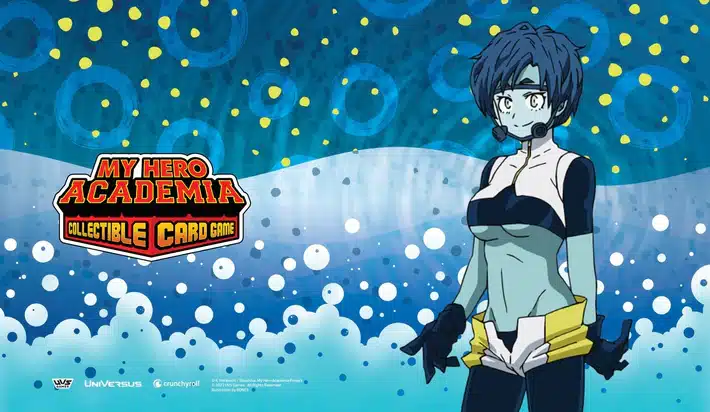 Last but not least, let's shine a spotlight on the unsung hero, Bubble Girl. Rarely in the limelight, this playmat does justice to her impeccable style. With one of the best outfits among female heroes, Bubble Girl's playmat illustration adds a touch of elegance to your gaming setup. Don't miss out—grab it here.
So there you have it, our roundup of the best My Hero Academia: Jet Burn playmats. Elevate your gaming experience, showcase your favorite characters, and play like the hero you were born to be! Whether you're floating with Ochaco or embracing the mischief with Toga, these playmats are your ticket to a heroic journey in the world of My Hero Academia.
Recommended – My Hero Academia Jet Burn Booster Box: Your Gateway to Heroes and Villains