When the North and South meet…
The Korean Peninsula was not always divided into two. Korea kingdom was just Korea, where for 5 centuries it was ruled by the Joseon Dynasty (founded by Yi Seong-gye in July1392), with different degrees of authority. However, the said kingdom got divided into the present day North Korea and South Korea. Many explanations as to what may have been the cause of the division have been stated, with some basing the fact that Korea may have already been divided, even before WW II due to power struggle.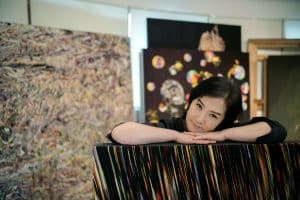 In the present day, South Korea can be said to have mothered a more like reticent master of art who in a bold way can also be termed to be courageous. Kyungah Ham, who was brought up in Seoul was a witness of the occasional war between South Korea and North Korea. The two countries would send each other leaflets containing propaganda, after the 1953 war.
Kyungah Ham, who as indicated earlier as a courageous master of art in her own unique – kind of risky way, took I upon herself to create artwork that would be used as a means of uniting the North and South of the ancient kingdom Korea.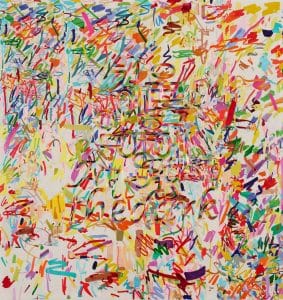 Since 2008 Ham has been producing designs using her computer and having them printed and smuggled into the landscapes of North Korea. Before her artwork is showcased and sold in art galleries and exhibitions, a group of crafts persons who are unknown to her then convert the designs into embroideries that are then made into fine stitching.
Ham's art, which is on a whole different level of creating art, aims at reuniting North and South Korea through the love for Art. The work is said to be a combination of both countries' identities, with the South emerging with technology and the North with craftsmanship. As she refers to it as the Embroidery Project, Kyungah Ham's work has been a part of museum group show in London, Vienna as well as Singapore.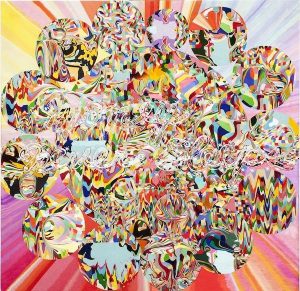 The Embroidery Project, as she calls it, has been part of museum group shows in London, Vienna and Singapore, with each piece giving a brief explanation of how the piece was made. Unlike other artists, Ham's inspiration to start the Embroidery Project was from an incident where she found a North Korean leaflet at her parent's home in Seoul while she was young. The leaflet had a picture of North Korea's previous leader Kim Jong – il and shad some propaganda writings on it.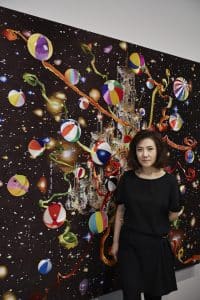 At that time, children who came across those leaflets, brought the leaflets to school and they would receive compliments and rewards. According to Ham, she found leaflet to be an alien-like thing, obviously not from her world. To communicate to North Koreans, she thought had the idea of sending stories and sharing news about not only her world but the outer world too, so she began the embroidery project.
But as much as Embroidery Artworks appear appealing, and very relevant to many people, they do carry a lot of risks. Ms Ham, as well as her North Korean craftsmen could possibly face criminal prosecution for smuggling in her designs into North Korea.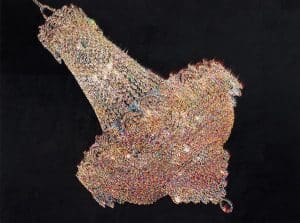 It could be called sacrifice with risks and challenges for a good cause – unity, that such work is been done, when one goes this far as an artist.