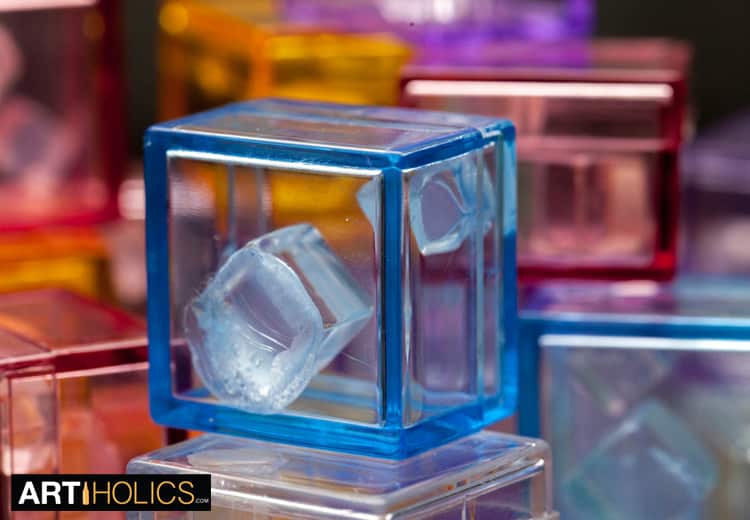 San Francisco, California – March 17, 2014
Over the past five years, I've been lucky to find myself in an artist community that sends art pieces through the postal service.  We call this yearly exchange, Special Delivery, which originated from the artist, Robert Szantyr.
Around the beginning of each year, Robert gathers a list of snail mail and email addresses to distribute to participants of the exchange. Seventeen of us will take on the project this year.  We each will create an artwork that exists in multiples, distribute the items, then receive about 17 other works of art.
Within this circle, I'm the one who blogs on various mailed items that leave lasting impressions or good questions.  Mail art can feel very intimate and much like a gift. Other times, the slow pace of the mailed items highlights a sense of rush in our other day-to-day forms of communication.
This blog series will cover new art pieces flying through the mail, while also celebrating a few fine works from past years.  Below, I've strung together words on a small sculpture sent in 2013.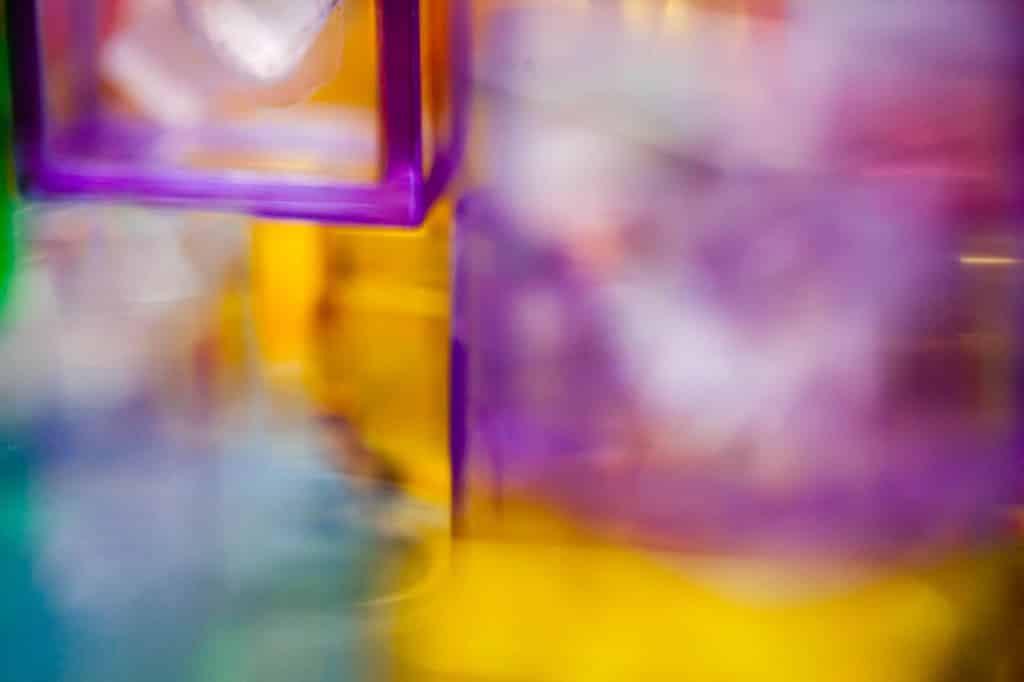 In Jonathan Beilin's piece above, we see two simple cubes (one about half the size of the other) occupying a slightly larger cube container. This is a  box made of acrylic sheets. One cube sits along the bottom of the box, adhered to a corner (on the diagonal), while the other cube sits on the lid, also mounted to the corner (on the diagonal).
You can open the plexiglass box and rotate the lid so that the two cubes form different angles. That allows you to adjust the inner negative space 4 times. The volume of empty space will never change, but as you turn the lid, you will find 4 different ways of looking at the same space.   You might roll it around, or look under the cube, or from above the lid.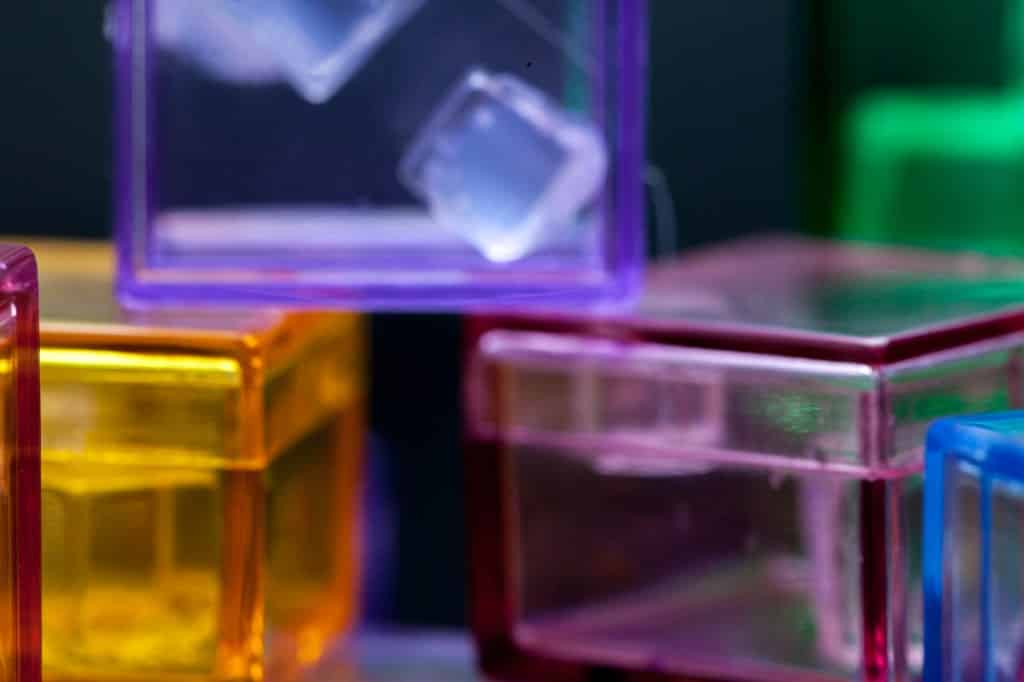 This piece does what minimal sculpture would do if shrunk to fit the size of a petite four.  Think of the piece as minimalism in Fun Size. That scale allows Jon's box to take on a few twists that of course wouldn't happen with larger minimal works, which might possibly utilize some of the same transparent materials, shapes, and colors. I'm drawn to minimal works set in white cubes, but cubes that fit in the palm of your hand also impress the mind, delicately.
Through this piece of mail art, I was pleasantly reminded of Robert Mangold's series of paintings involving geometric forms depicted within shaped canvases. See the similar elements in Three Squares within a Triangle.
Interestingly, of these paintings Daniel Marzona asks where the eye is drawn to most—to the items upon the canvas or to the form of the canvas itself (Essay on Robert Mangold)  Call that a battle between sculpture and painting.
Upon this blog, we should be reminded that there's no fair representation of that piece's object-nature. That's also relevant for Jon's piece of mail art. I can describe the twists, turns, and agreeable lightness of this cube, but there's still some separation between hearing about the piece and actually being with it.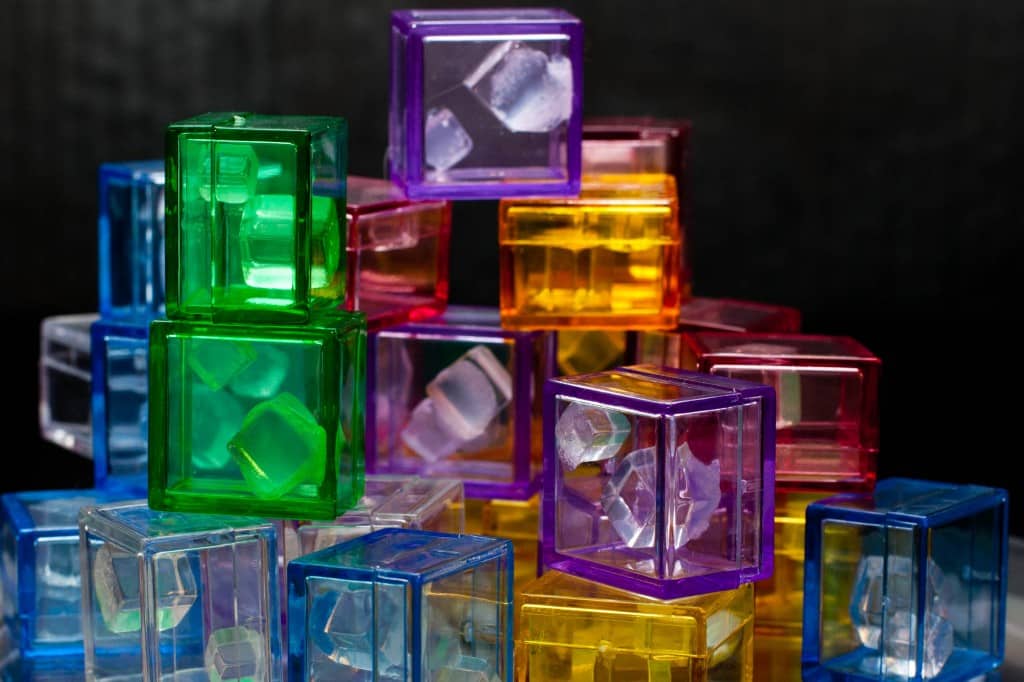 Brought together, I also begin to read a puzzle-like quality in both works.  When presented with these shape-within-shape features, the mind seems to desire some flipping, rotations, or re-working of those visuals.  Jon's piece is made for those twists. For Mangold's paintings, any readjustments for the shapes must be imagined.
Outside of actual art being sent, it's interesting to examine the containers and wrappings that come with each arrival.  Some artists create mail art entirely around those materials and the process of delivery. Jon's project did not enter those concerns, but I was still surprised by his container. He placed his fragile multiples on board simple business envelopes without extra cushioning or tape.
I've lost plenty of mail sent in more secure casings.  Regardless, I'm most hopeful for new ways to write about this form of communication. Whether it spotlights our methods of delivery or acts as a standalone art piece (without a conceptual connection to the postal service), I'm ready to document all of it. Let the stream of Special Delivery art trickle in.
Written by Audrey Tran