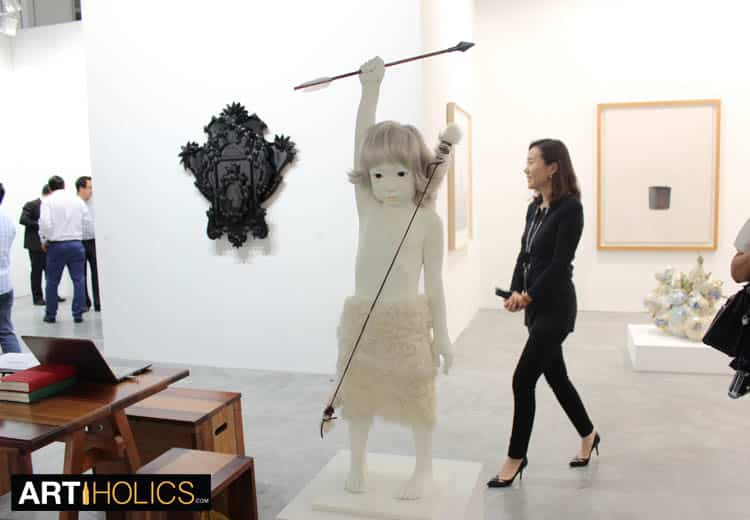 Singapore – Wednesday, February 5, 2014
Art Stage Singapore is a mega sized, annual Asian Art event, and during its run last month, it enjoyed never before seen figures of success. This year was its fourth year, with 158 galleries enjoying a total of 14,600 visitors from 15 – 19 January. Visitors were both local and international, and enjoyed the fair at the upmarket Marina Bay Sands exhibition hall.
The event also enjoyed an exclusive online partnership with Artsy.net. Anyone can view artwork from the fair on the site, and check out highlights curated by art world insiders, including Daisuke Miyatsu and Yana Peel.
Building a culture that embraces and supports art has been a constant challenge for the city-state. The increased level of government funding (approximately USD$7.9M) is bearing fruit, and events like Art Stage (the flagship event of Art Week in Singapore) are helping to foster a bustling art scene in the city that was previously mostly focused on trade and commerce.
In an interview with Art Collector, an Australian Magazine, founder and director of Art Stage Singapore, Lorenzo Rudolf explained that he wanted to develop an Asian focus. Art Stage Singapore celebrates the creativity of South East Asia rather than the usual focus on international art. As a result, the fair was curated via regional platforms. The result was an easy to navigate, contextualized event that spoilt visitors for choice.
Galleries also enjoyed their sales, with top-name companies closing sales up to USD$1.2 million. What was interesting, however, was the rising interest in entry-level pieces by emerging artists. The Singapore arm of Ikkan Art Gallery, a firm based in New York, sold 20 works by teamLab and Naoko Toda for a total of USD$550,000.
Here are some photos from the fair: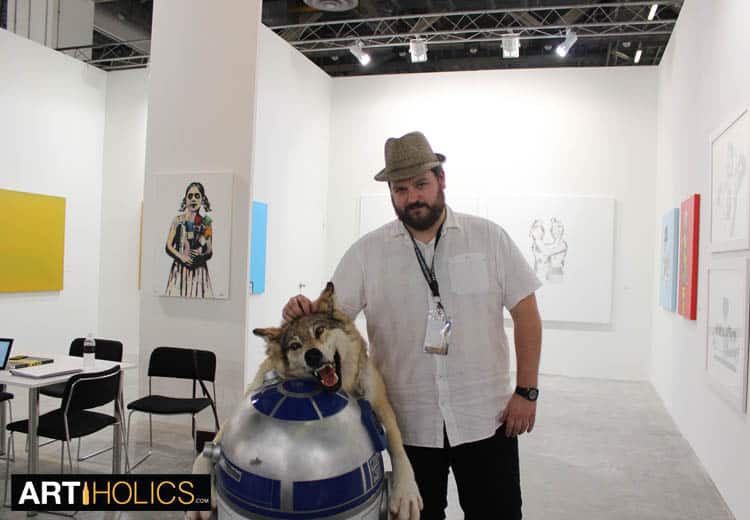 Assistant Director and Curator Kenneth G. Wikdahl posing with arguably the most interacted with art piece (see image below) at the fair: Dolk Lundgren's installation, titled "Puppylove". Dolk is an anonymous artist of Norwegian origin, and Kenneth is one of the few men alive who knows his true identity.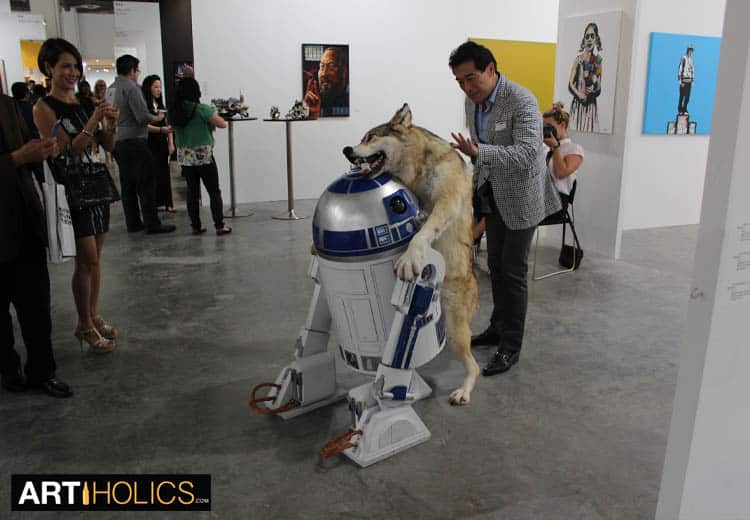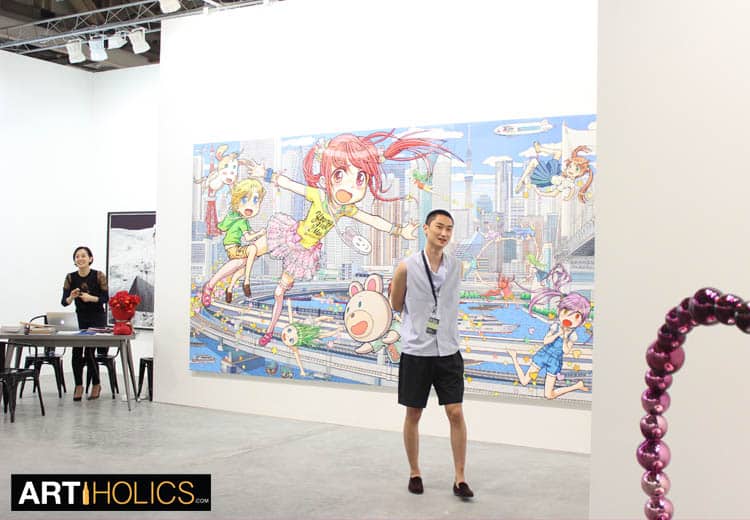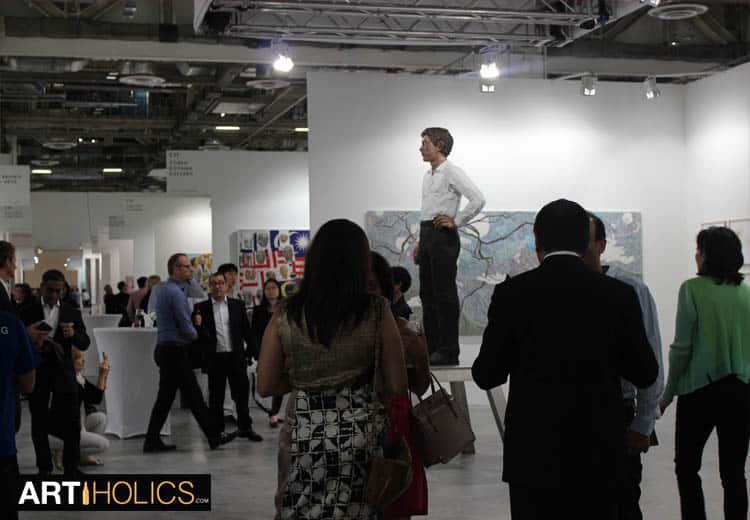 "Man with white shirt and black trousers" by Stephan Balkenhol from Germany, 2013, Colored Bronze sculpture.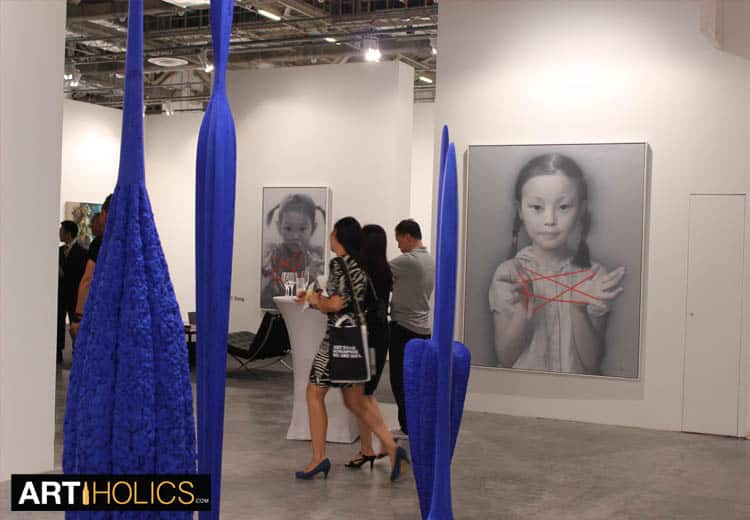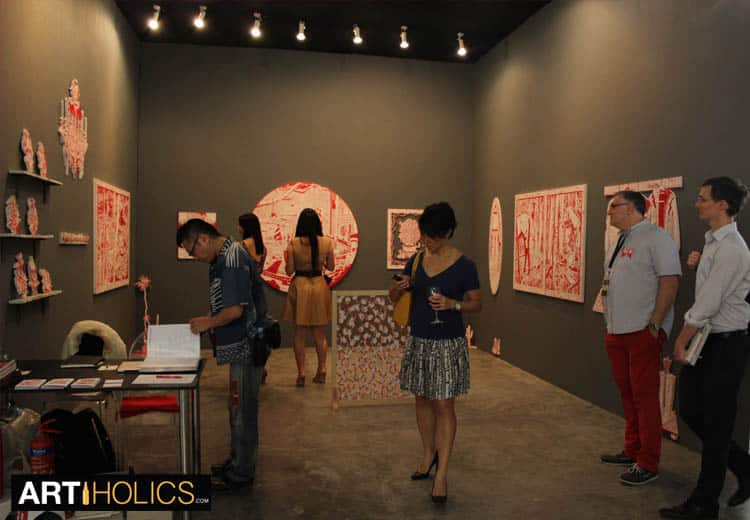 Kenichi Yokono's "The Room", conceptualized and produced specially for Art Stage Singapore 2014, represented by Micheko Galerie, Munich.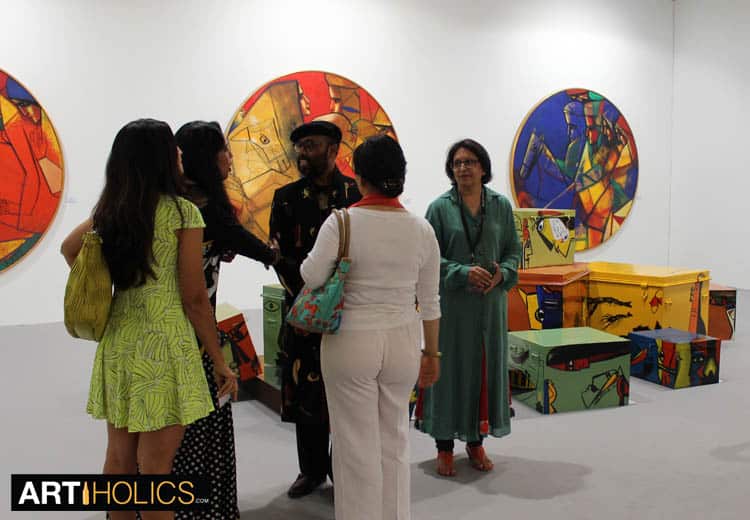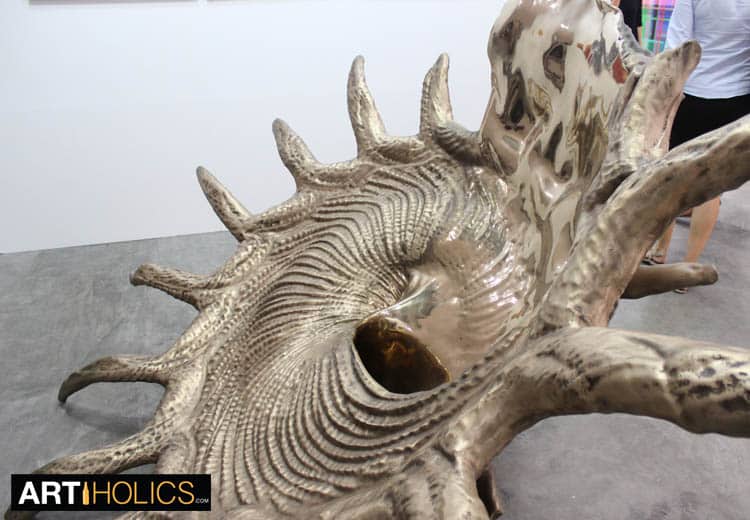 Bronze sculpture by Marc Quinn, titled "The Architecture of Life", 2013. Represented by White Cube gallery.
Written and Photographed by Keziah Quek