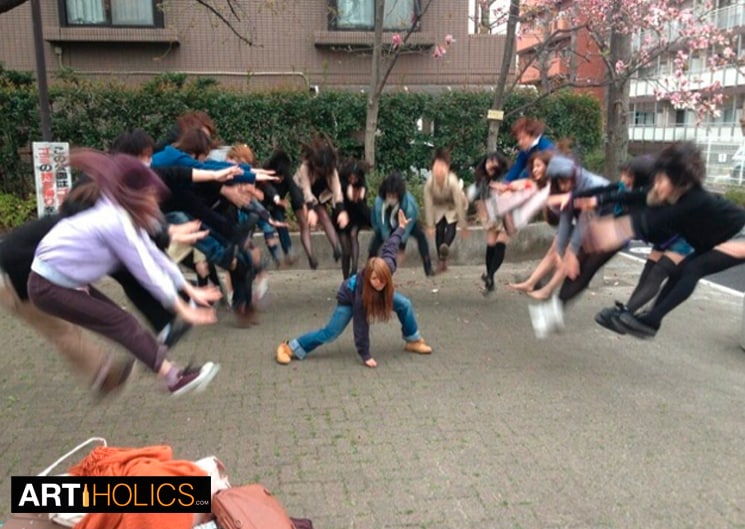 New York, NY – Thursday, April 18, 2013
Of all the weird photo trends, memes, or whatever you want to call them, this one I actually like.  Fuck Planking, owling, and all the others it's time to see some live-action Dragon Ball Z-ing.  Japanese School girls started this by taking pictures with their friends, which try to capture in real life, still frame ATTACKS from the Anime style cartoons like Dragon Ball Z.
It's photo art imitating animated art.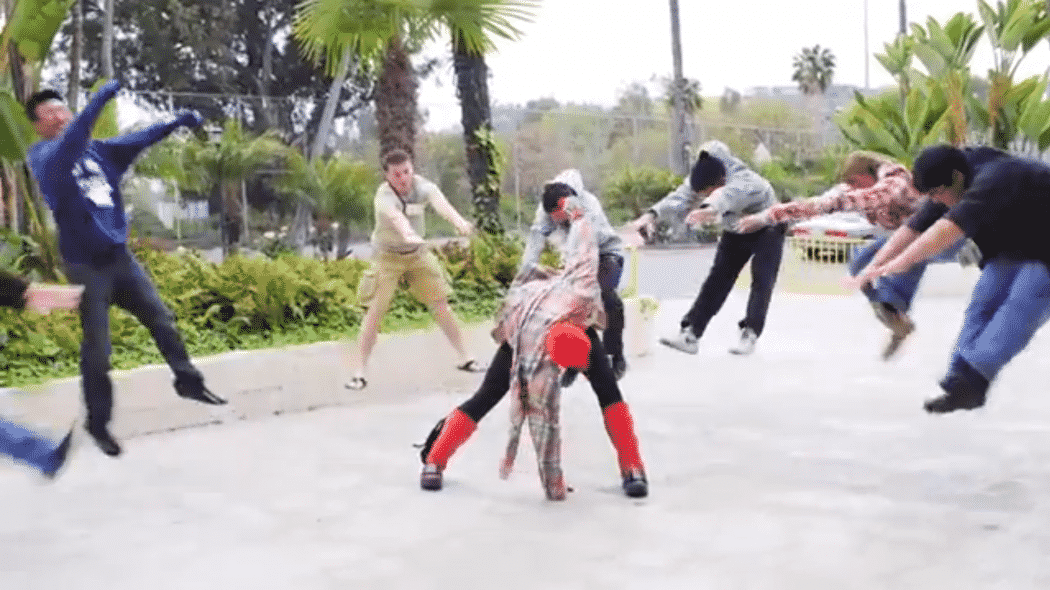 Even YouTube's Deadpool is getting in on the act:
Iron man punches the ground when nobody is around.
Roller Derby Players (Photo by Rudi Holt)
There was also that weird fight scene in one of the Matrix movies.
I remember we used to do this as kids with poses from the game Street Fighter, but never thought to take a picture.
Only effective if you yell "HADOUKEN!!
Written by Cojo "Art Juggernaut"