EPISODE 029: "Slaughter On 10th Avenue": Jim visits Tom Slaughter's studio to get him to sign up with the gallery. Jim learns that trying to charm an artist when you don't "get" any of their work, makes it hard to "get" them to sign with you – no matter how much stroke you think you have.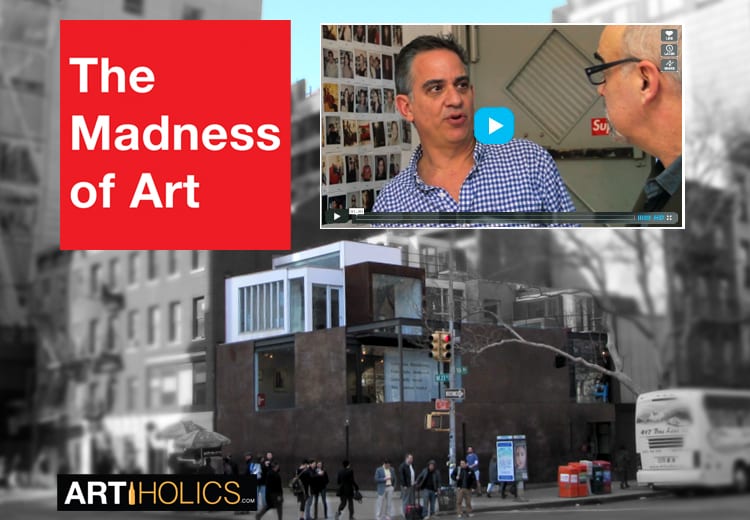 Artiholics is proud to present The Madness of Art. An online show, which the Huff Post calls "hilarious," follows the chaotic life of a New York City gallery owner who can never seem to catch a break. With its slogan, "What's so funny about the art world?"
You have just watched an episode of The Madness of Art as Chelsea art dealer Jim Kempner and his gallery staff interact with New York's eccentric art world. New episodes will post every Tuesday at 3pm on Artiholics.
Posted September 23, 2014 by Cojo "Art Juggernaut"