This week I bring you a very special interview with DON BLUTH (Dragon's Lair, Secret of NIMH, American Tale, Land Before Time). His Indie GoGo campaign to make a sizzle reel for a "Dragon's Lair" movie pitch closes this Friday, January 15, so if you want some of the perks like autographs, tutorials, animation cells, a masterclass, and more you should check out the page!
We talk about his time at Disney and decision to leave, his thoughts on sequels, CGI, the current landscape of animation and the internet, the importance of not dumbing things down for kids, and a bunch more stuff. We also took some of your questions so thanks to those of you who submitted!
Check out the Indie GoGo campaign by clicking the image below and enjoy the show!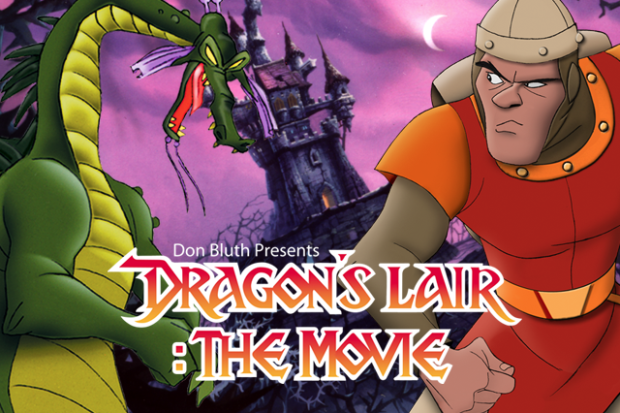 Listen for animatronics, dog sneeze, cgi and hormones, Gary's playboys, and death… this was a fun episode!
Please Rate & Review us on iTunes
Also be sure to check out Don's Website and definitely like him on facebook!
And you can now check us out on SoundCloud!
Topics & Timestamps:
(3:24) Death and Don Bluth movies
(7:00) What lead to the decision to leave Disney and start his own studio
(10:55) Thoughts on CGI
(12:34) On the importance of good scripts and not dumbing things down for kids
(14:34) The role of the internet on the resurgance of traditional animation
(19:35) Thoughts on sequels
(21:09) Secret of NIMH production
(26:50) Dragon's Lair the game
(33:30) AUDIENCE QUESTIONS:
(33:45) Lamont: "Who will they would pitch the Dragon's Lair movie to?"
(34:41) James T Nethery: "I've always heard from people who have worked for you that you would usually cast your animators by sequence instead of by character like the Disney studio did. So instead of an animator working on one character throughout the film, they'd get a bit of every character. Was there a specific reason for this style of casting?"
(35:37) "Gary & his Playboys" story
(36:18) Kaishu: "How was your experience working on plays?"
Check out more of your hosts:
Preorder Stephen's Animation Tutorial Book:
And please Rate/Review us on iTunes

 Subscribe on SoundCloud 

… and Rate/Review us on Stitcher while you're at it! (=