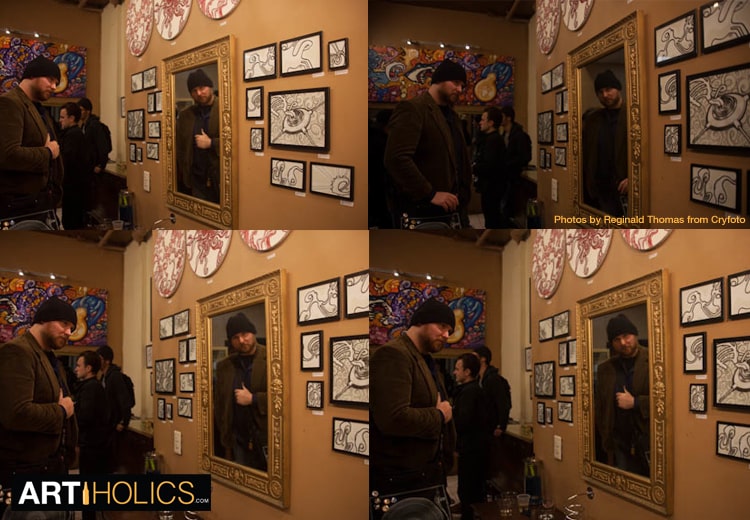 New York City – Tuesday, November 19, 2013
On the heels of my showing last month in Bushwick I was invited to have a solo show at Le Salon d'Art in the Lower East Side for a show I titled Losing Our Figures A line artist's journey into abstraction.  After a few weeks of intensive painting and drawing I pulled together a solid body of abstract works on paper and a few new works on canvas which were to be the start of a series I am currently working on of the visualization of synapses firing (the visualization of what it looks like to have ideas pop to life).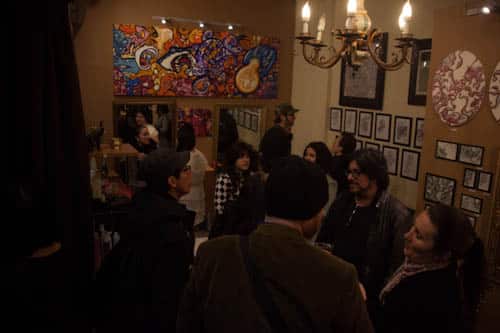 With very little time to promote the opening I managed to design postcards, send out facebook and email invites, and round up my creative friends for wine, socializing, and small talk surrounded by some of my new abstract work, as well as some pieces representing my more cartoonish figurative work.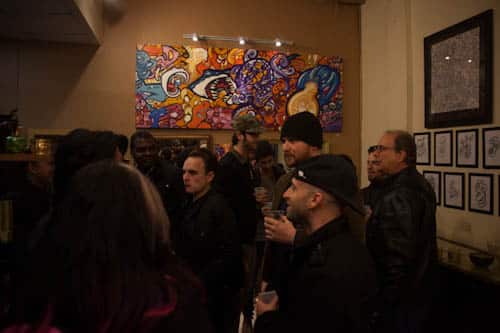 Half of the gallery was more cartoonish and the other half abstract.  I tried to make an interesting mix of fully rendered, fully colored pieces, and minimalistic black & white and monochromatic.  The following photos were taken by Reginald Thomas from Cryfoto.  (I also took pictures of the reception myself and am simultaneously posting them in a separate article on ArtSucks.com- READ.)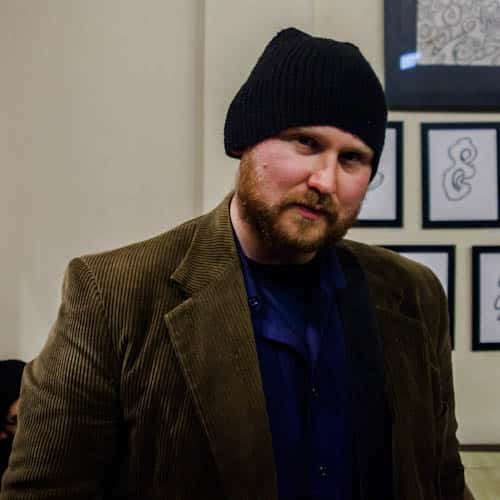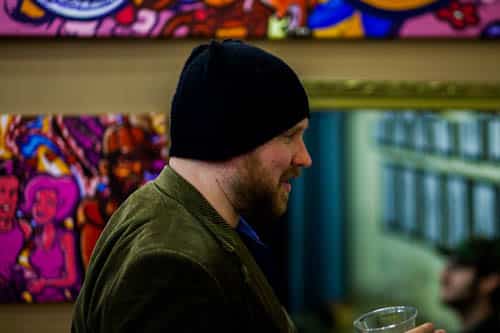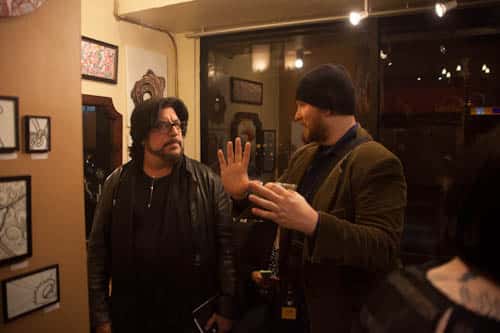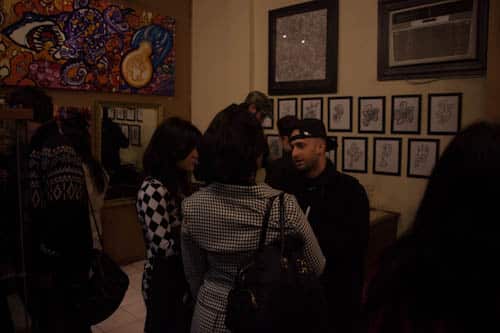 Cojo & Mark DeMaio.  Cojo and Anaisabel Garcia.
Cojo and Kristin Jackson.  Kit aka kitctrlaltdelyou and Cojo.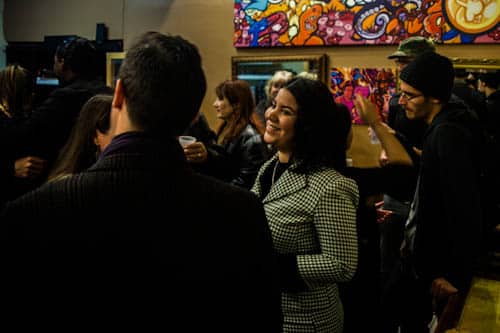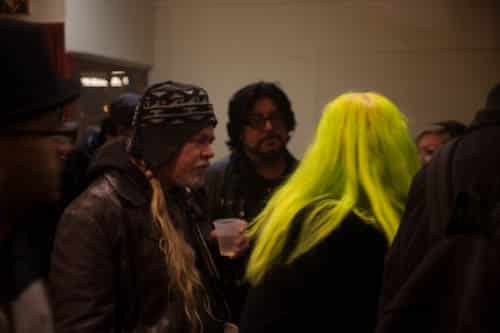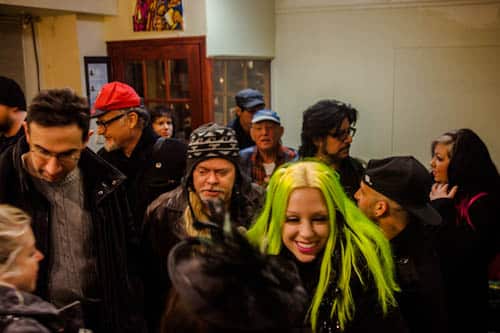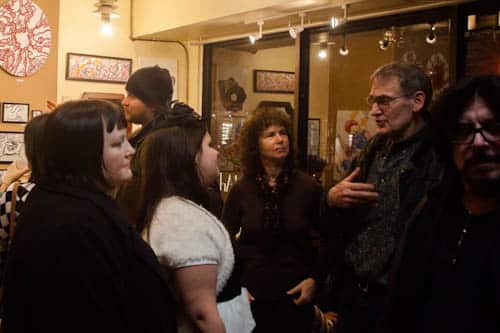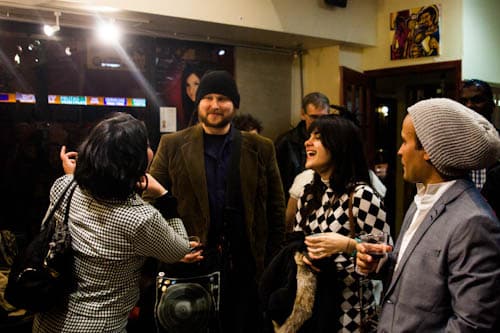 Losing Our Figures runs from November 12 – December 9, 2013
90 Stanton Street
New York, NY 10002
Photos by Reginald Thomas from Cryfoto
Written by Cojo "Art Juggernaut"
For more pictures check out the article on ArtSucks.com photographed by Cojo.