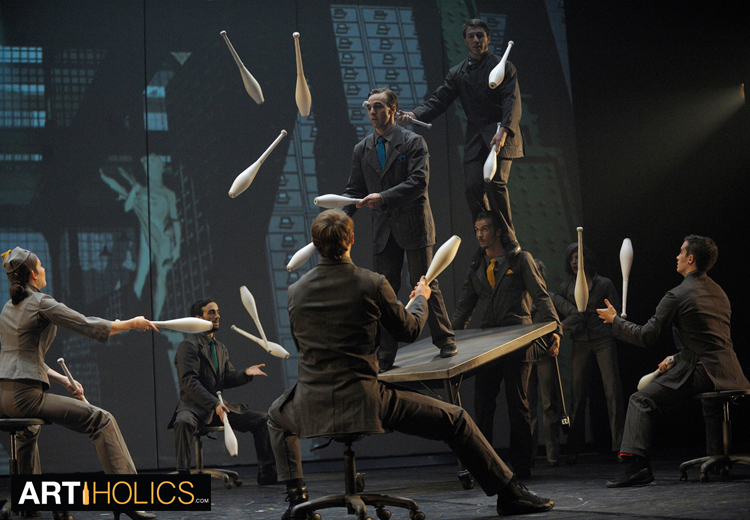 New York City – Friday, December 20, 2013
A three ring circus this isn't.  It's Cirque Eloize, a branch of Cirque du Solei, and they are performing their new show Cirkopolis at the NYU Skirball Center for the performing arts from now until January 5th.
My girlfriend and I attended their dazzling opening performance last night, as well as their circus themed after party.  Business suits and acrobatics, this show is a sweet mindfuck that not only amazes with feats of strength, timing, dance, and agility; but also can at times can transition from a poignant moment with an inanimate object, to laugh out loud slapstick funny.

Jordan Matter / The Hartman Group / Via vimeo.com  (via buzzfeed)
The French performers spent a day demonstrating various acts from the show and acrobatics around Manhattan to christen their arrival.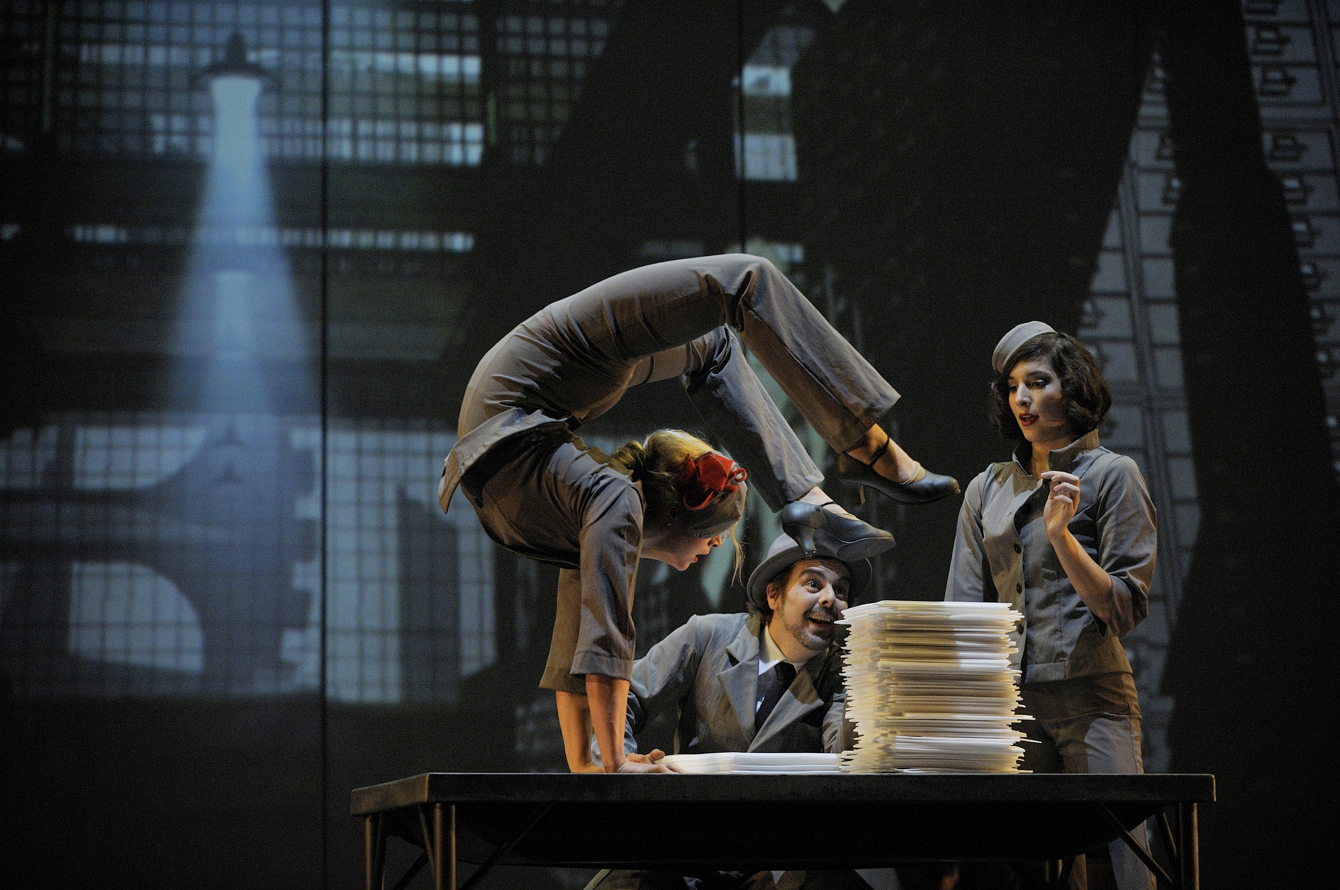 The majority of the show is in business attire, which just increases the insanity of seeing the stunts.  Much like when a granny break dances in a movie, you just don't expect women in business suits to do this at your cubicle desk.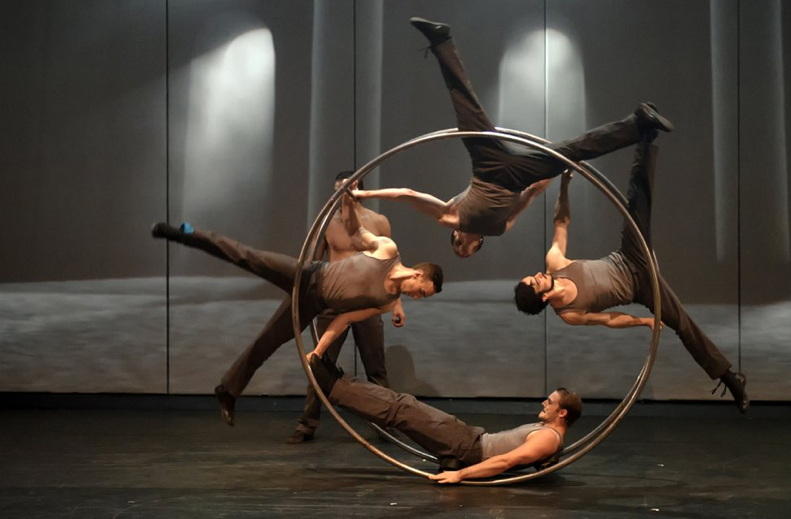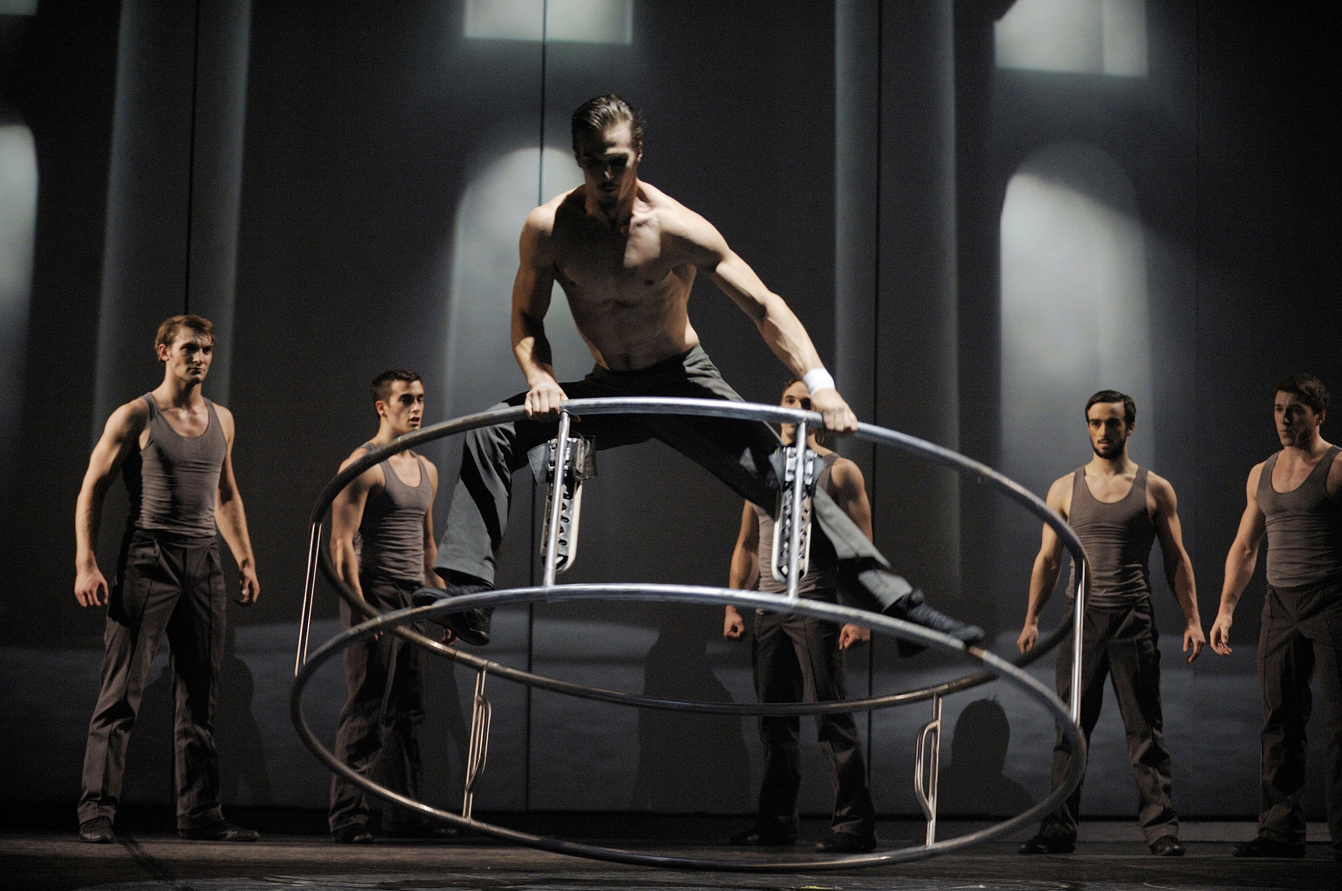 The backgrounds are animated CG rear-projected onto screens.  They resembled soaring city scapes, backdrops and set pieces from Fritz Lang's Metropolis.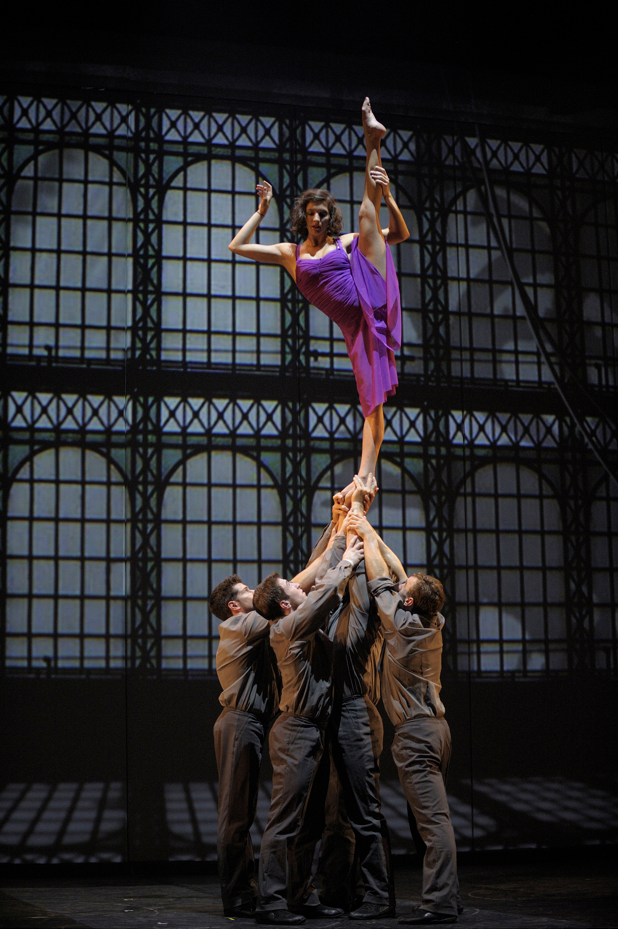 The show was mostly a silent performance (much the way clowns work), but with some amazing musical arrangements that combined techno with swing.  It was like Orwell's 1984 meets Bjork's  Army of Me.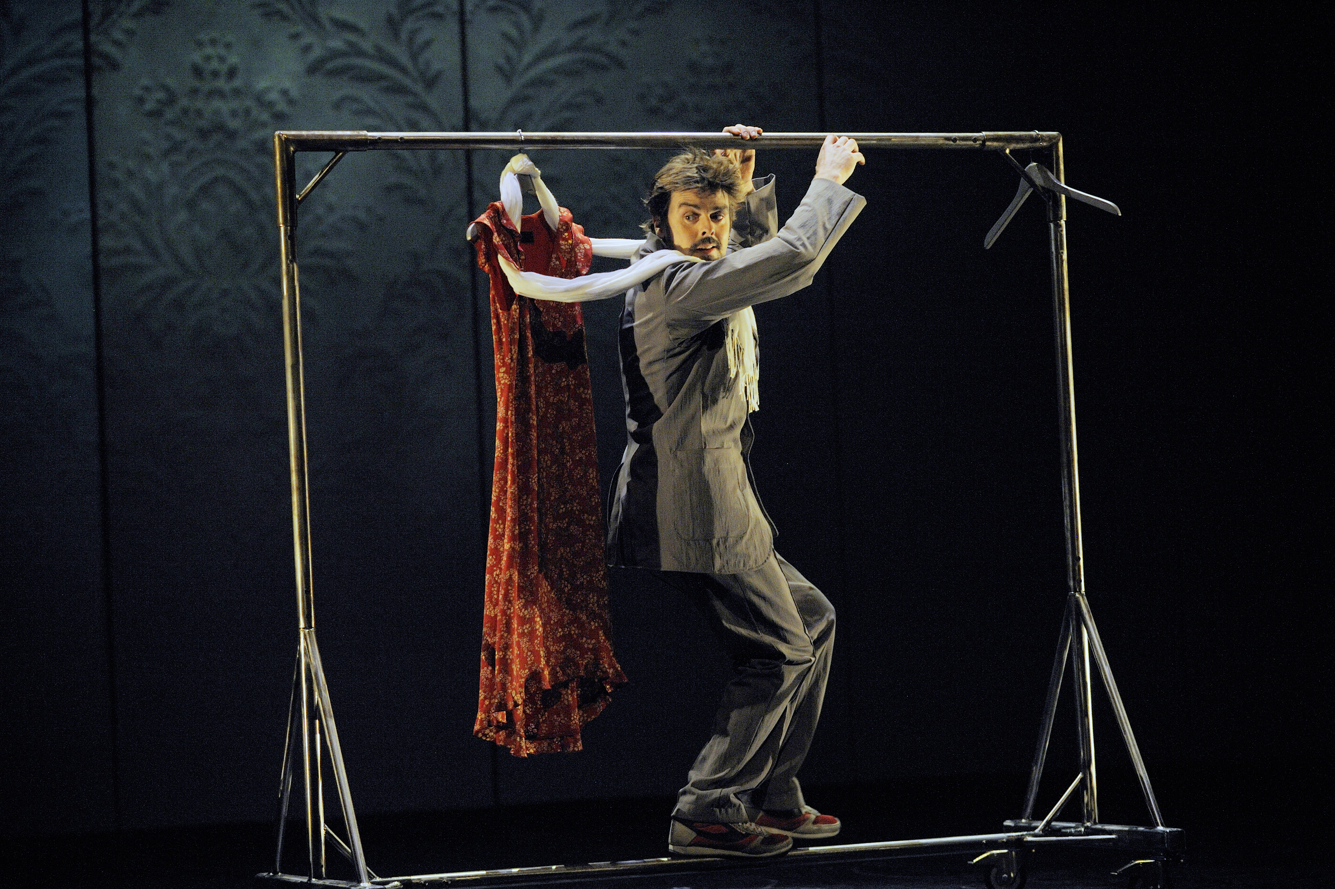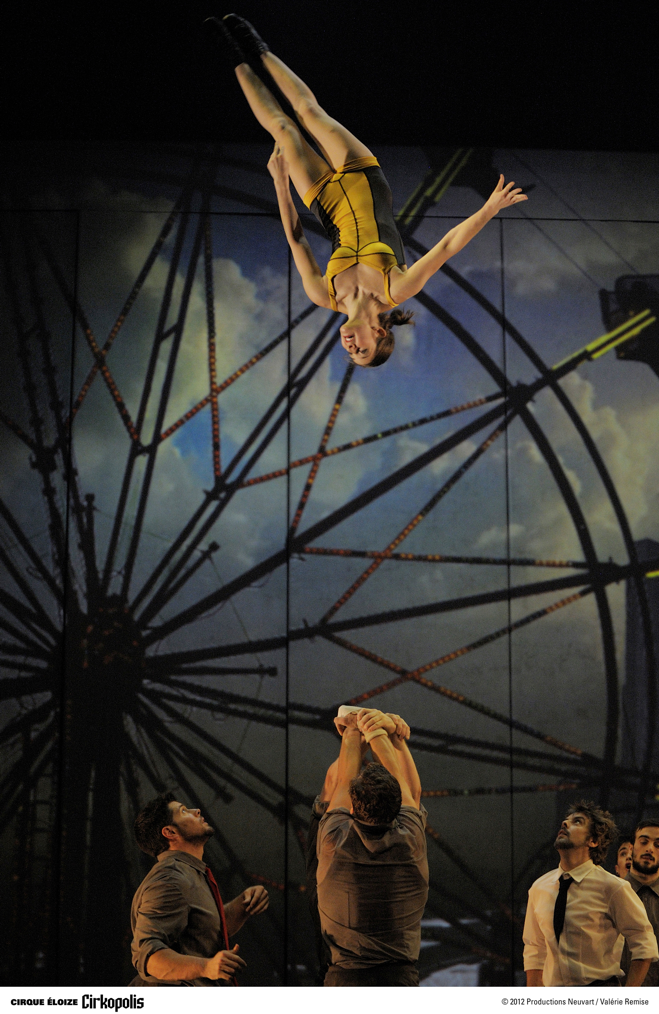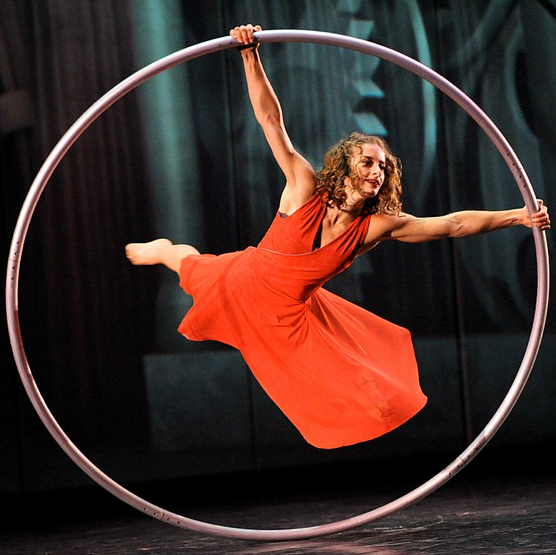 This girl and her ring were amazing.
Imagine at 5x the speed, and with one and sometimes two people in it.
This is one insane show.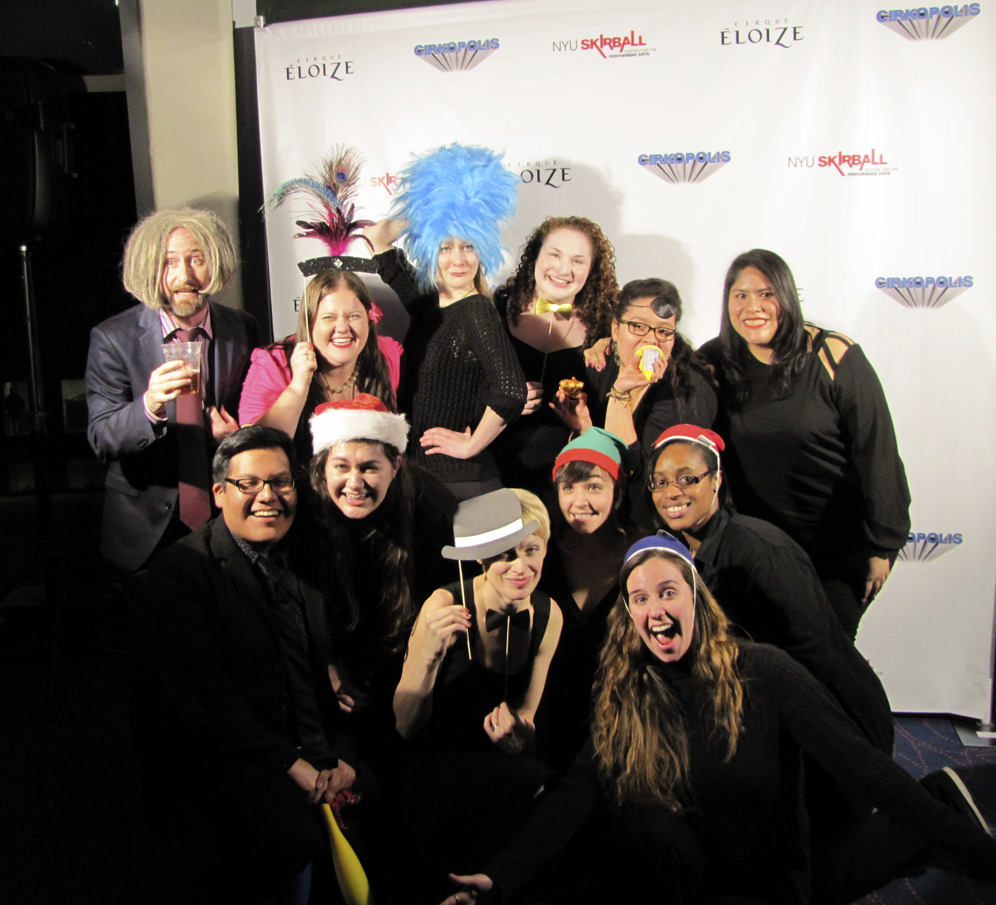 The Skirball Staff.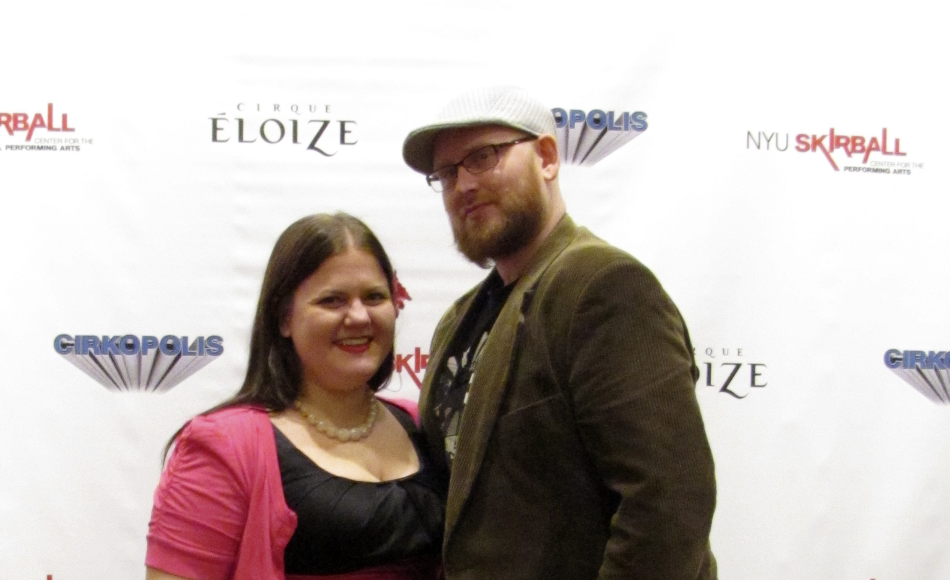 Molly and I taking the obligatory shot in front of the step-and-repeat
This spread is the stuff of every kid's dream dinner.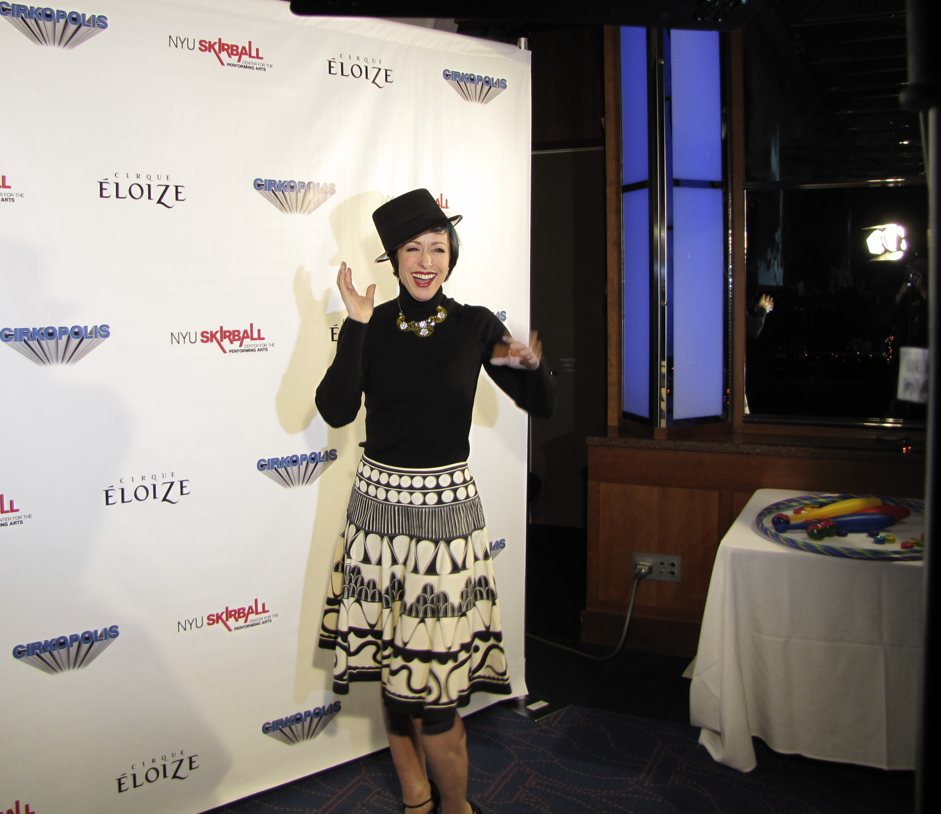 Paige Davis from TV's Trading Spaces.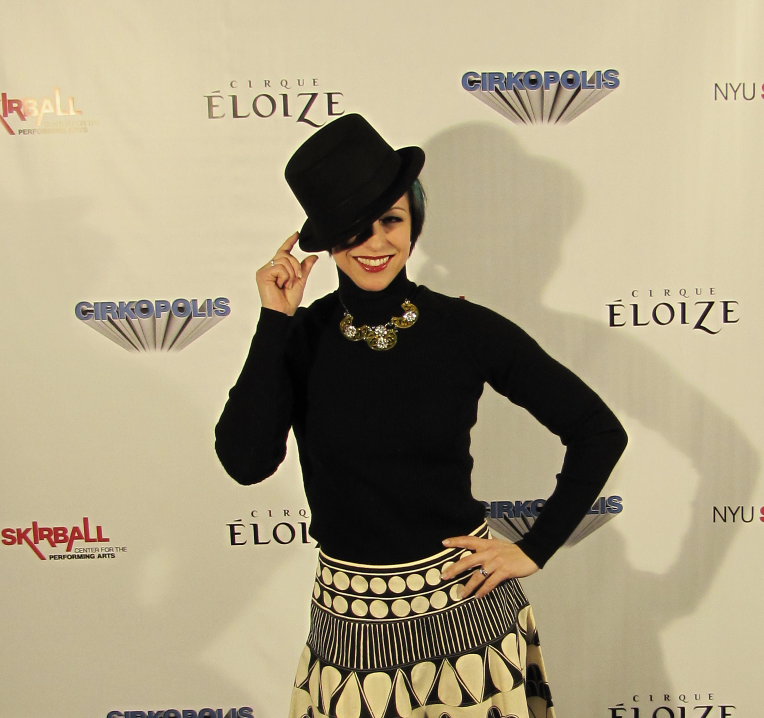 I met her back in 2010 at The One Show.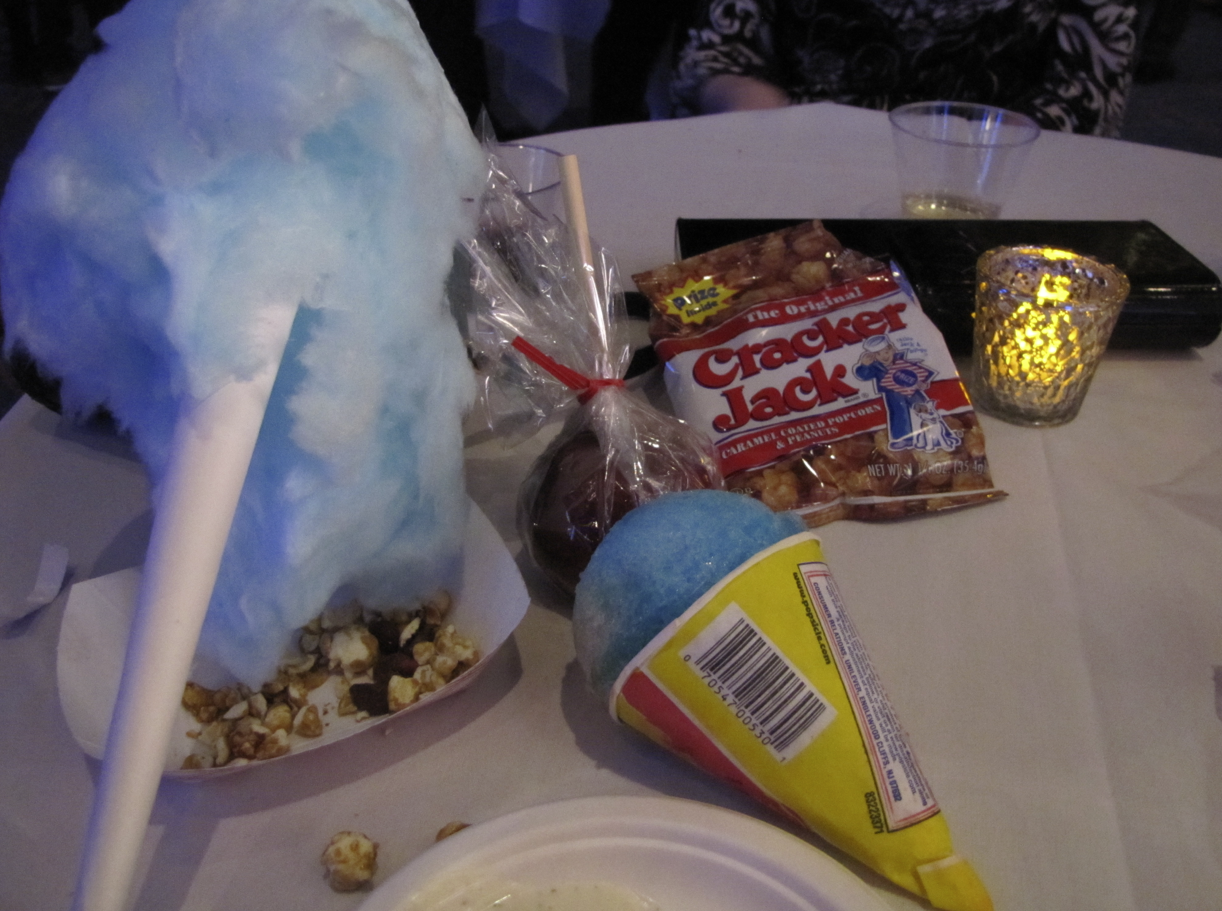 Oh god, so much sugar in me…
The Cirque Eloise performers pose for a few shots.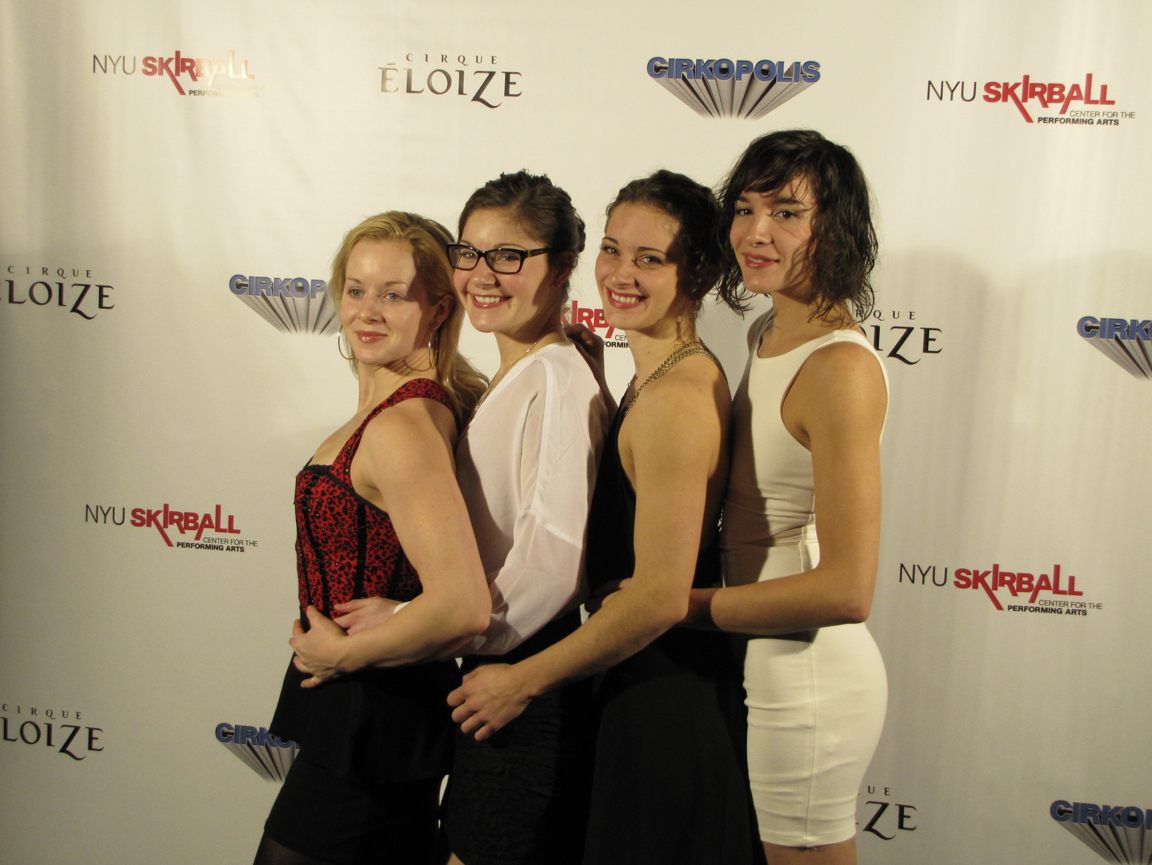 The girls of Cirque Eloise.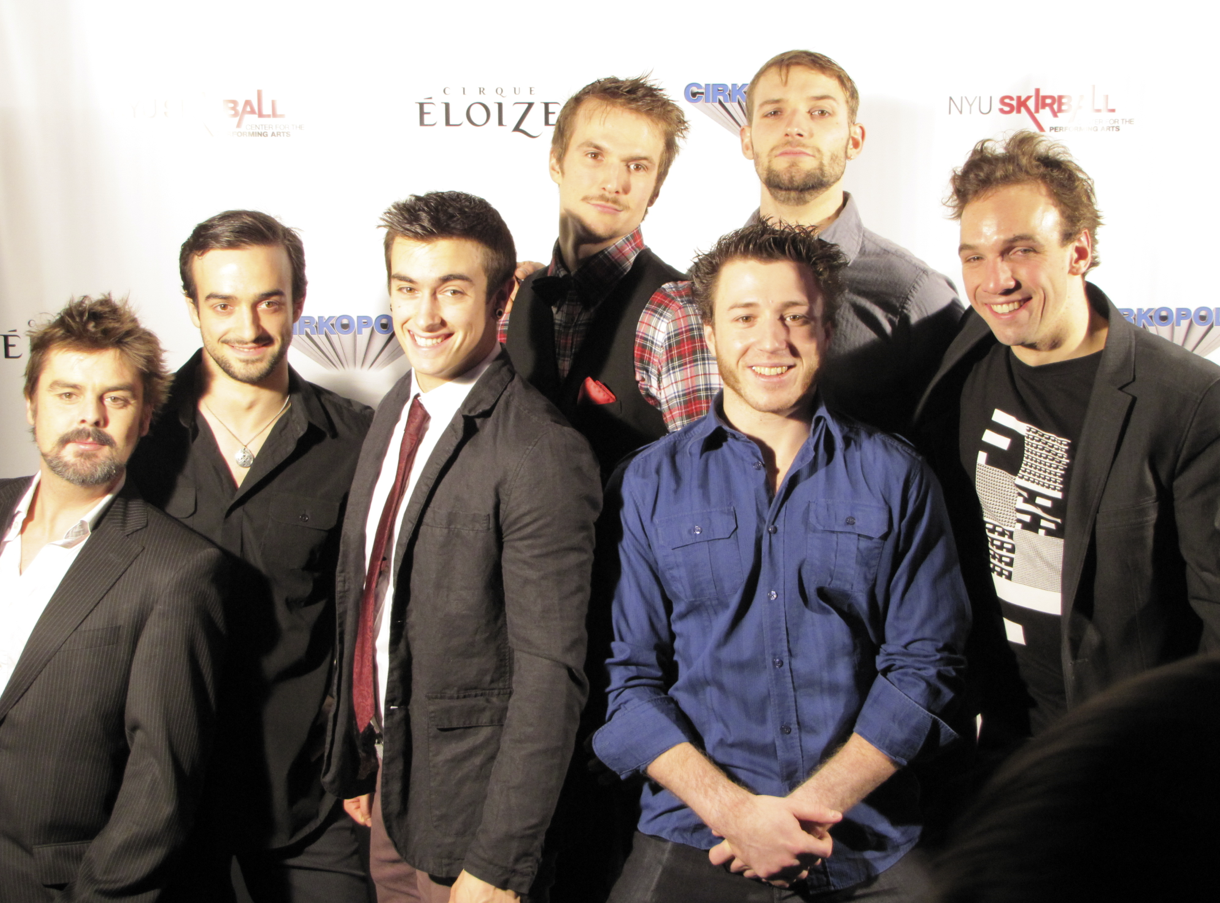 And some of the guys.
You can learn a valuable lesson from this show.  You can't really tell how tough someone is when they are wearing a suit.  Some of these guys look small, then they take their shirts off and it turns out they are built like brick shithouses.  If you pick a fight with a guy who looks little when he's wearing a trench coat, you might learn pretty quickly that he can actually carry two dudes over his head,  or do legless pushups with girls balancing on his shoulders, you are in for a world of hurt.
Cirkopolis runs till January 5th, 2014
Skirball Center for the performing Arts.
Written by Cojo "Art Juggernaut"