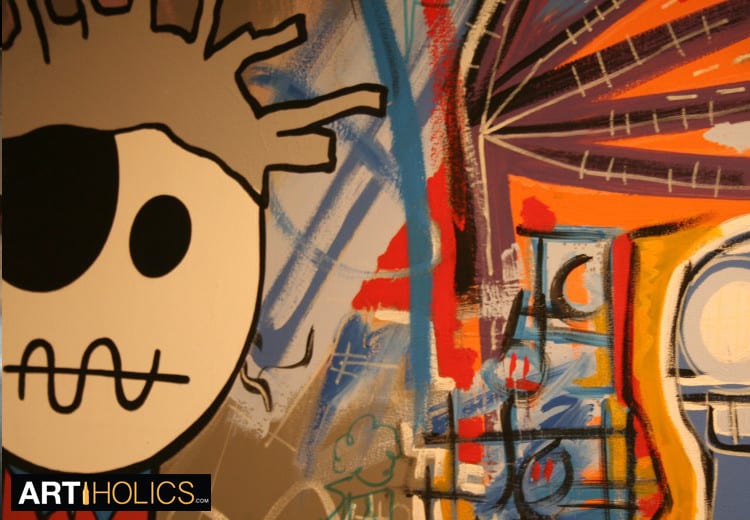 Castle Fitzjohns Gallery, Lower East Side, New York, NY – Gabriel Gimenez, an artist born and raised in Miami, has invented his own icon: Fado. Fado is the character he connects with the most personally among all the characters he has generated over his career as an artist. He uses Fado to convey his different themes, and he uses this character as a way of telling a story.
In one of his paintings Gabriel had references to Jeff Koons, Keith Haring, Banksys, Basquiat, and Andy Warhol. He creates connections with these major artists by referencing their recognizable appearances. Keith Haring for instance, was standing above the "radiant baby," his iconic symbol representing his work. Keith Haring created a plethora of line drawings that symbolized a multitude of characters with different implications of nuclear holocaust, sexuality, AIDS, and commercialism. Gabriel seemed to be influenced by Haring's large overtones with simple line drawings. Gabriel's work created an extension of line work's powerful ability to convey big meaning that Haring had generated, except Gimenez supplemented Fado.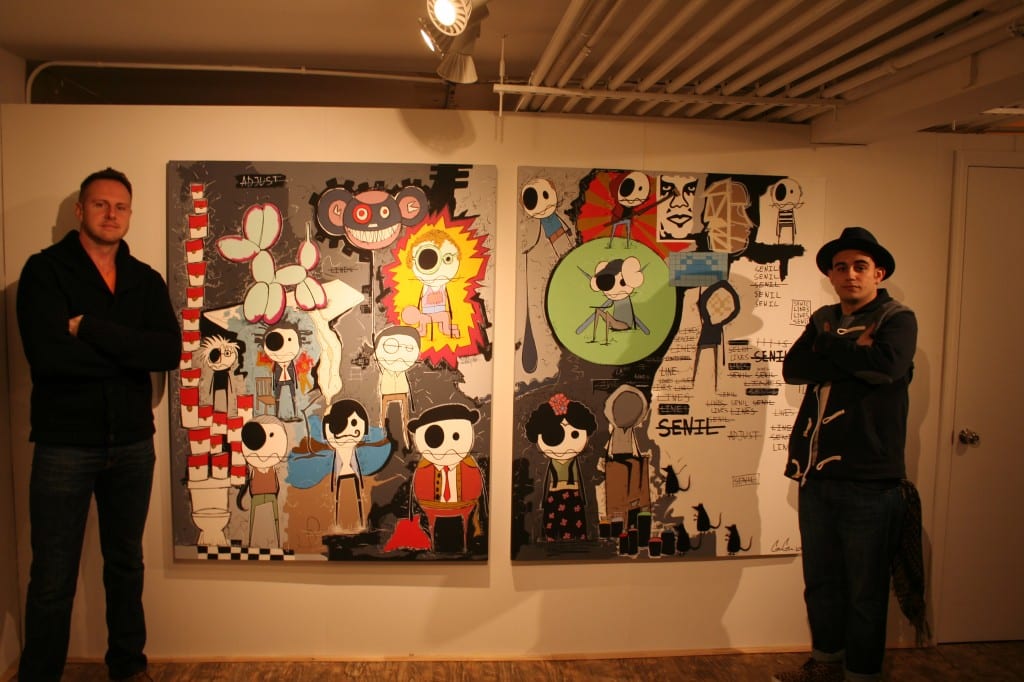 "Fado," as Gimenez states, implies a character of "curiosity and confusion," with one eye bulging large, and one eye small. Gabriel drew upon Haring's and Warhol's implications of commercialism by referencing the dollar symbol within many of his works, suggesting  the commercialistic society we currently abide by.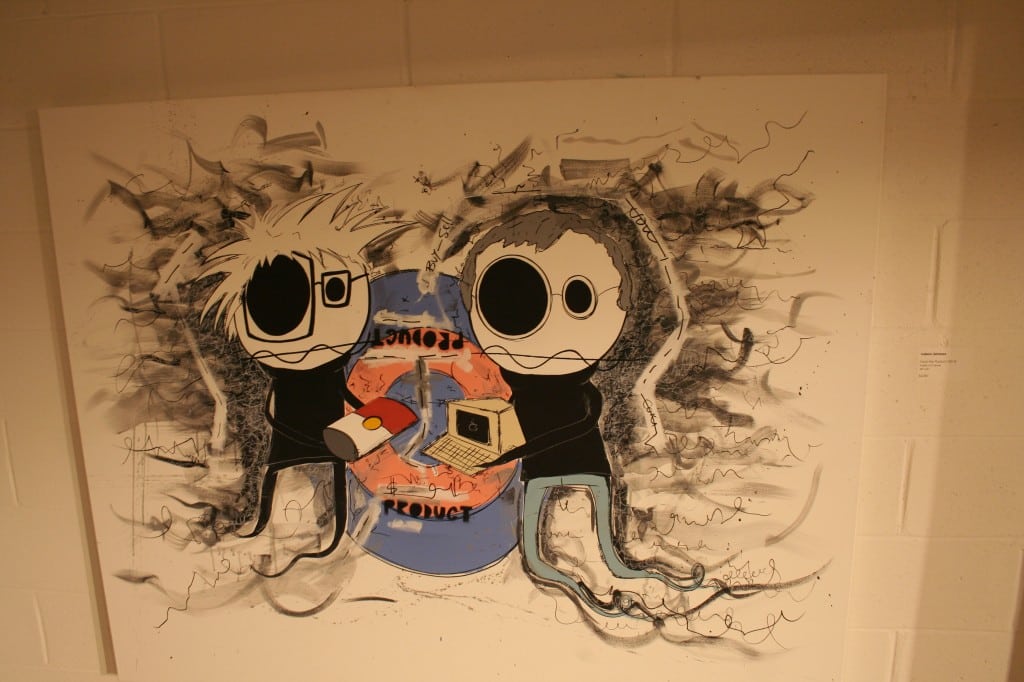 Gimenez, in his pull to engage the audience with pressing contemporary issues references Steve Jobs and  Mac computers, and how they echo Warhol's concept of the Campbell's soup can. Mac computers are mass produced, often to break down within an agitating short amount of time. A Mac computer, which consumers wish to love and cherish, becomes another perishable consumer product, just like a Campbell's soup can. An image that we see repeatedly, that we in turn worship as an object that will bring function and happiness to our lives, is yet another material possession produced by a corporation that essentially wants to take our money, and does not truly care about our satisfaction.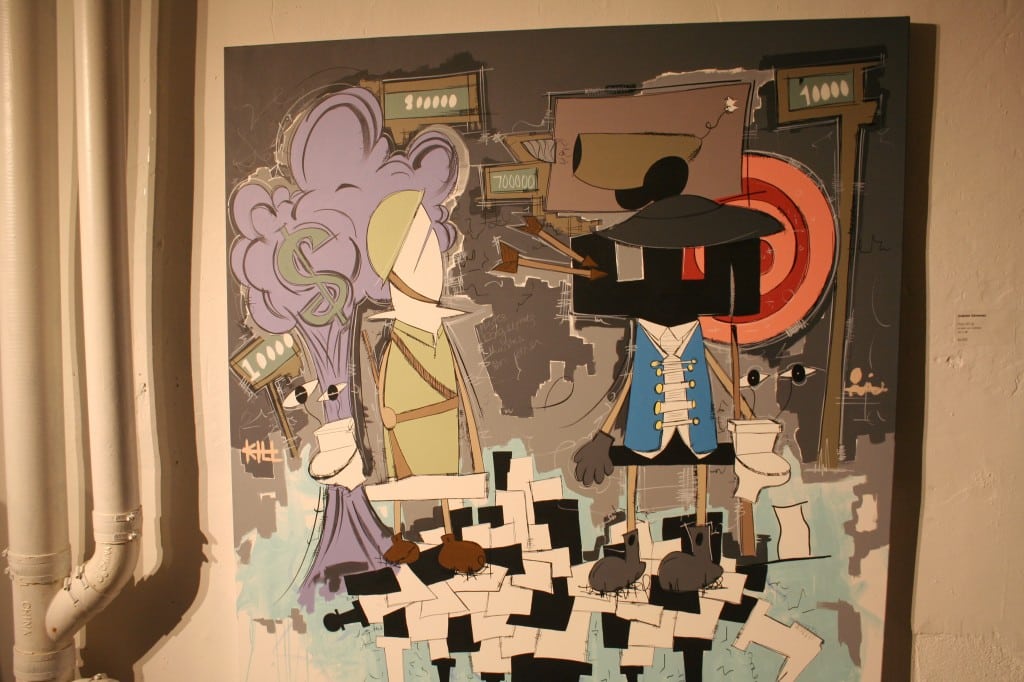 He is a self taught artist, he didn't go to school for art, which explains the sense of raw urgency behind his work. His style has not been filtered and watered down by academia. Gabriel produces an extraordinary amount of paintings, all clearly generated by him. Gabriel samples different artists' work, as he says, as a "hip hop artist." He aims to create "new ways of how society sees things.".
The most pivotal point in his work is a "personal expression." He aims to express spontaneous things. He filled the entire downstairs of Castle Fitzjohns Gallery with paintings all of a consistent visual icon. Fado took over the paintings, and marked Gabriel's signature character within different themes of cultural iconography, whether it be Fado as Darth Fader, or Fado as the Beatles, or Fado as any of the many artists icons that Gimenez is influenced by. Fado is Gimenez's way of creating a footing within society, generating a new symbol that society is faced with. Fado is a defiant expression of an artist who competes with domineering figures and symbols that we cannot escape, by supplementing its own face amongst the chaos of a money driven society.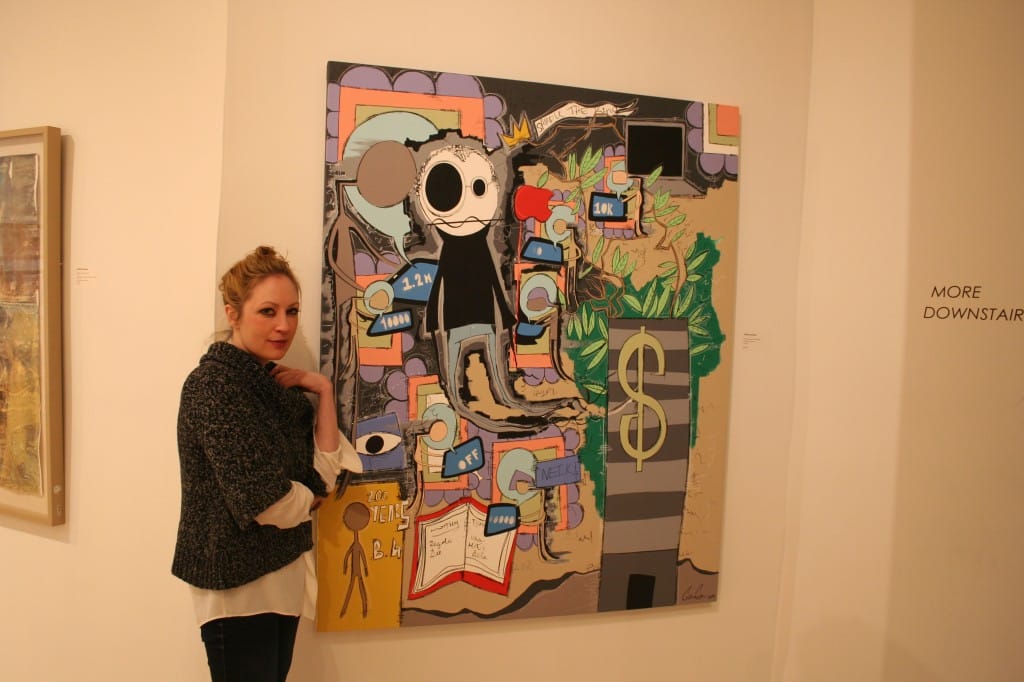 I asked him if his work will evolve over time, and he responded that for the past 2 years, his work has become more conceptual, in that it targets concepts more than aesthetics. It has changed from graphics into work that has become more idea-based. He feels that he is expressing things at their essence.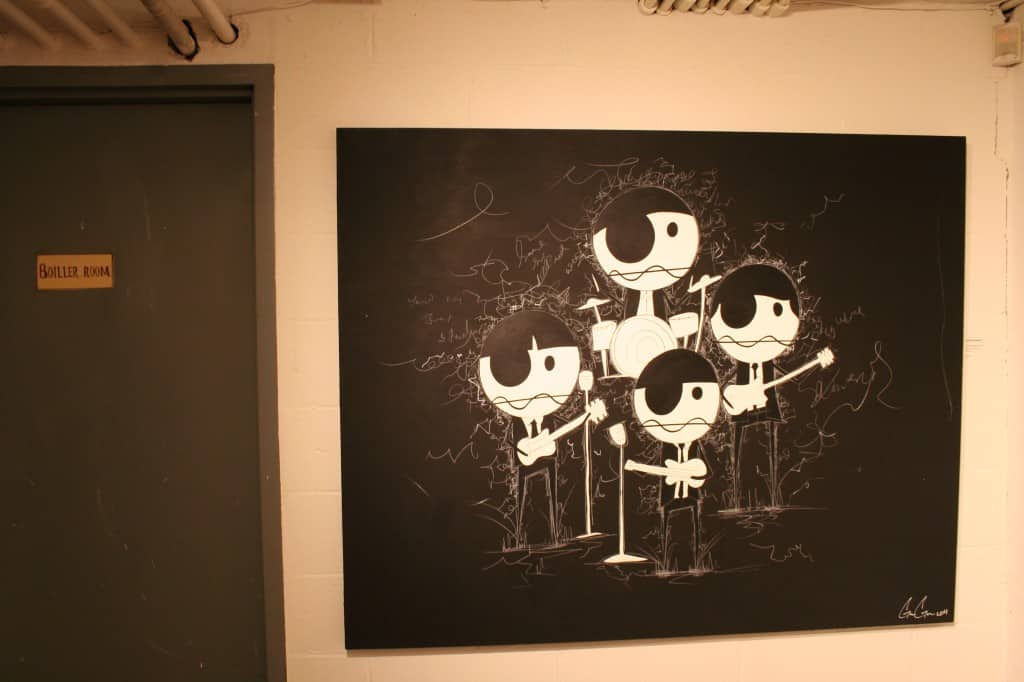 I asked him if he believed in a higher power, or in a soul. He responded that as far as a spirituality, he is still trying to chase that idea, and he is trying to comprehend spirituality, and his work suggests that search. He is primarily sharing ideas for other people. He feels that any artist sharing his/her work is a spiritual practice.
Gabriel feels that he is always pushing himself.  Marcel Duchamp is the artist that is pushing him the most, and although none of Duchamp's concepts directly influences Gimenez's work, understanding how theoretical Duchamp's work goes, pushes Gabriel to extend his boundaries, and dig deeper with his visions.
written and photographed by Andrew Kaminski