The Camie Utsushimi card is about to make its grand entrance in the My Hero Academia Jet Burn expansion pack, set to hit the shelves in just a week's time.
Anticipation for this release has reached a fever pitch, and for good reason. The set, featuring extraordinary cards, is causing a buzz among anime fans.
In this article, our primary focus is the potential value of the Camie Utsushimi card, and we're diving right in!
Origins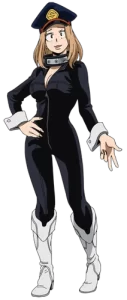 Camie Utsushimi, our beloved character in My Hero Academia, comes to life from the imaginative world of Kohei Horikoshi. As a part of the anime series, Camie boasts an intriguing Quirk that sets her apart. Known as "Illus-o-Camie," her unique ability lies in creating mind-boggling illusions, giving her victims a truly bewildering experience.
This captivating Quirk adds a fascinating dimension to the character, making her a memorable part of the My Hero Academia universe.
Trivia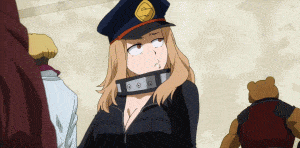 Here's an intriguing fact about Camie Utsushimi. As "Illus-o-Camie," she has the uncanny ability to induce insanity in those who behold her. Although that might sound comical, it's her smoky illusions that work this magic, leaving anyone ensnared by her power in a state of absolute chaos.
Illustration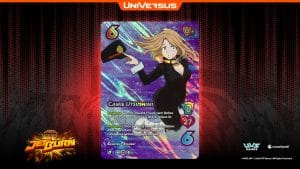 The Camie Utsushimi card masterfully captures her personality with a hint of quirkiness. The flirtatious expression on her face and her unique persona are vividly depicted in the card.
The pose exudes a dynamic quality, while the background complements the character beautifully, and let's be honest she's cute!
Overall, it's a fantastic card that perfectly reflects the essence of Illus-o-Camie.
Value
Now, let's talk about the thing you came here for, the value! While Illus-o-Camie might not be the most popular character in the My Hero Academia universe, it's worth noting that female characters often tend to draw considerable attention and interest, I wonder why that's the case😅.
With that in mind, the predicted value of this card falls in the range of $20 to $30. However, we must emphasize that this is pure speculation based on the current My Hero Academia card market trends. Market conditions can fluctuate, so consider this value with a grain of salt.
Recommended – Momo Yaoyorozu Alternate Art From My Hero Academia: Jet Burn Revealed!
If you're considering starting your My Hero Academia collectible card game journey, you have a few excellent options.
You can begin with prebuilt decks like the Ochaco and Toga clash decks or explore further by purchasing this booster box, all available at the best prices!
Don't miss the opportunity to dive into the world of My Hero Academia with these exciting cards.