THE ARMORY SHOW:  March 6th – 9th 
General Admission: $40  |   Students – $20  |  Armory / VoltaNY Dual Pass: $50

Wednesday – March 5, 5pm – Midnight @ MoMA | The Armory Party $175 – $10,000 Tickets
Thursday – March 6, 12pm – 7pm
Friday – March 7, 12pm – 7pm
Saturday – March 8, 12pm – 7pm
Sunday – March 9, 12pm – 7pm
Website: https://www.thearmoryshow.com/
About The Armory Show (In Their Words)

The Armory Show, a leading international contemporary and modern art fair and one of the most important annual art events in New York, takes place every March on Piers 92 & 94 in central Manhattan. The Armory Show is devoted to showcasing the most important artworks of the 20th and 21st centuries. In its fifteen years the fair has become an international institution, combining a selection of the world's leading galleries with an exceptional program of arts events and exhibitions throughout New York during the celebrated Armory Arts Week.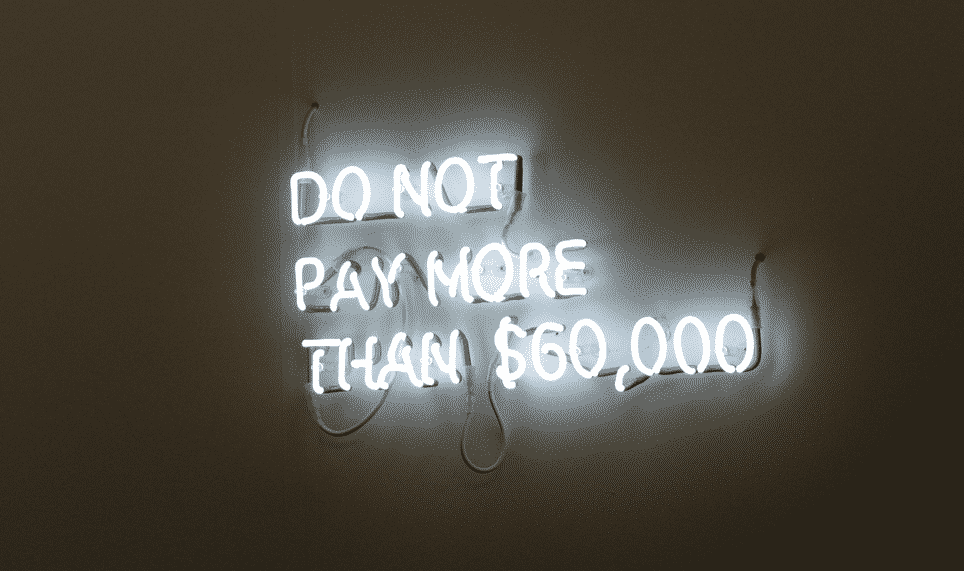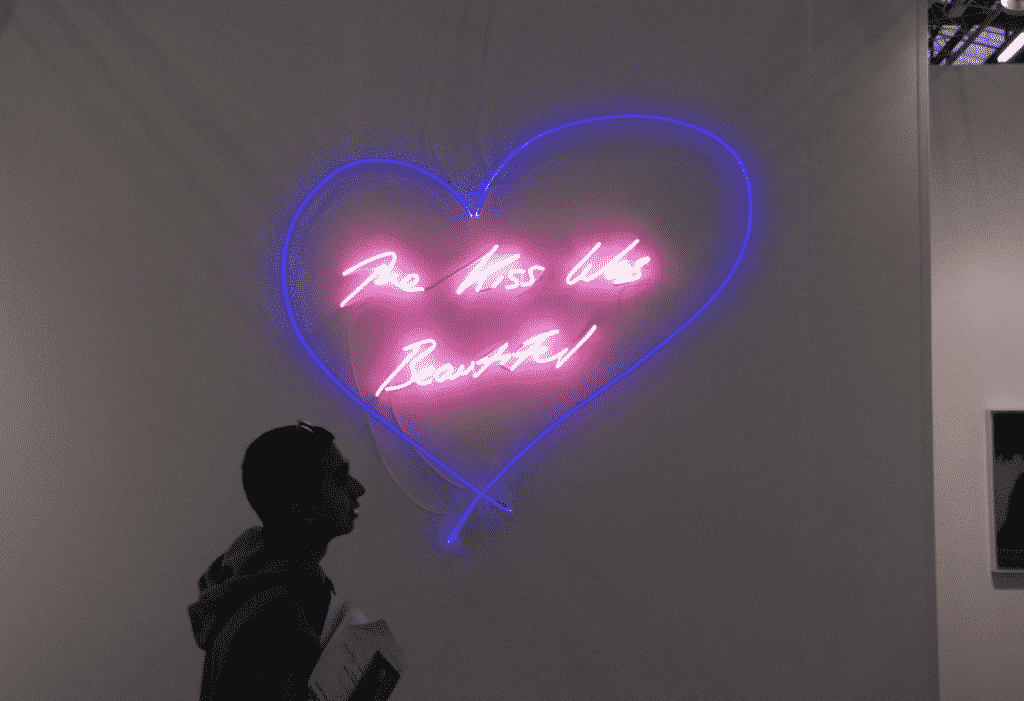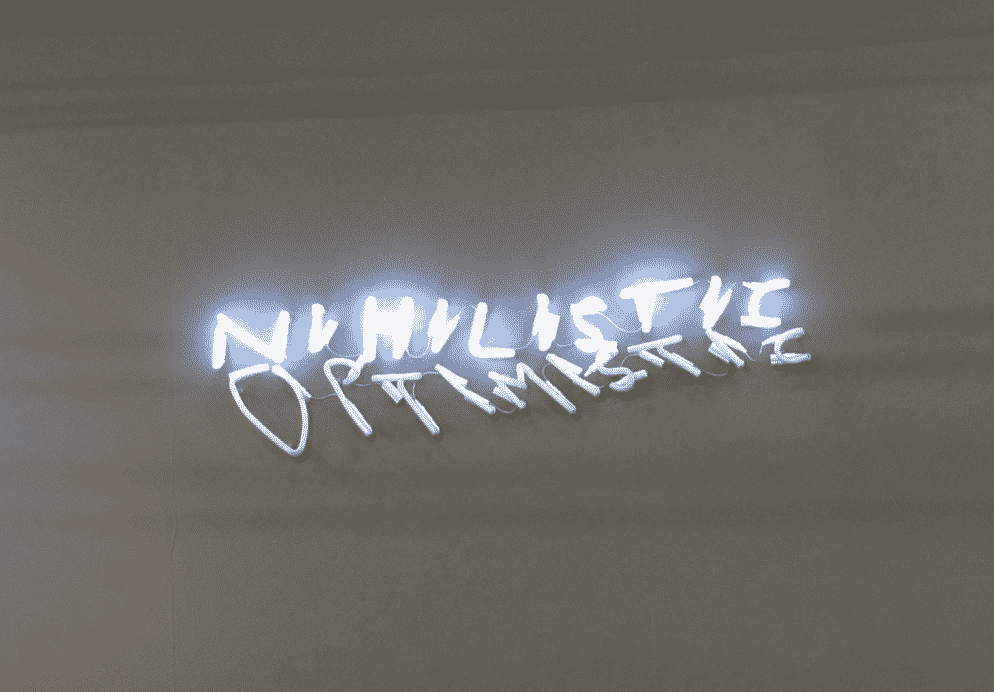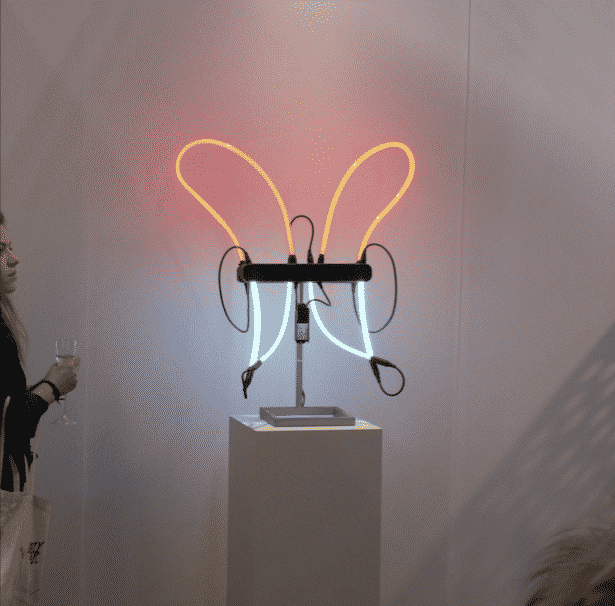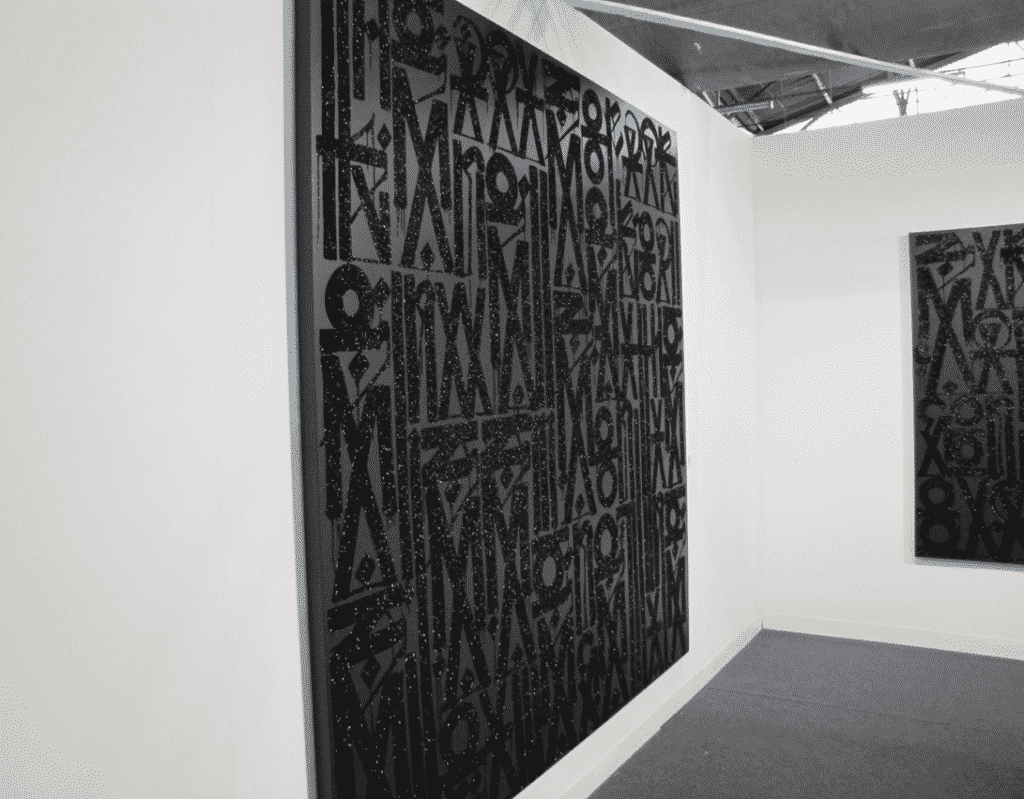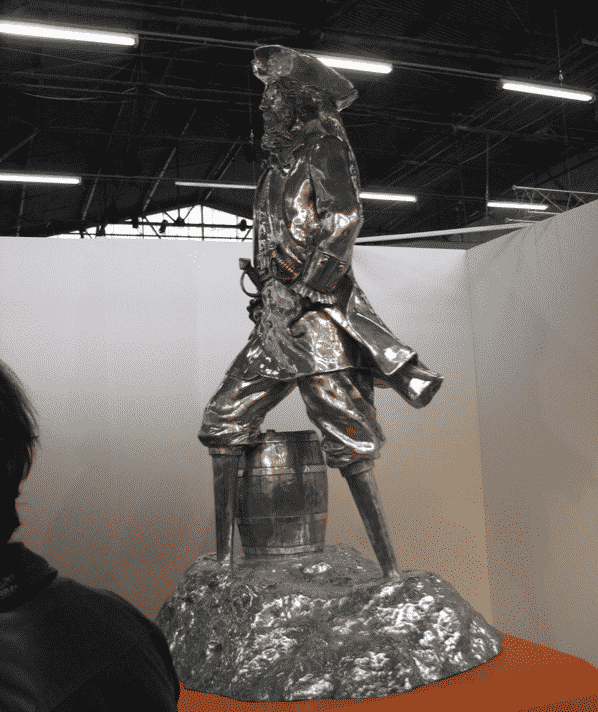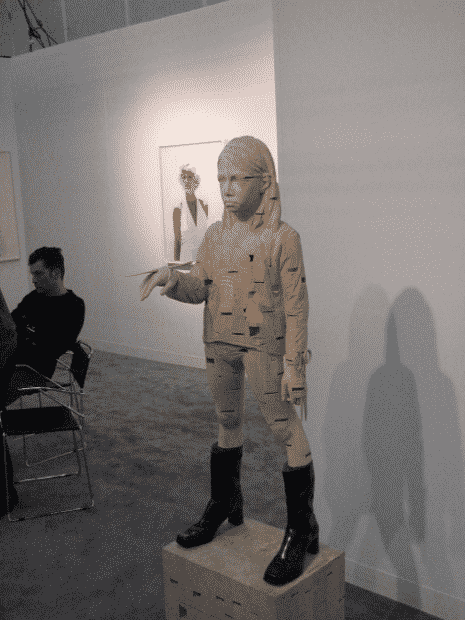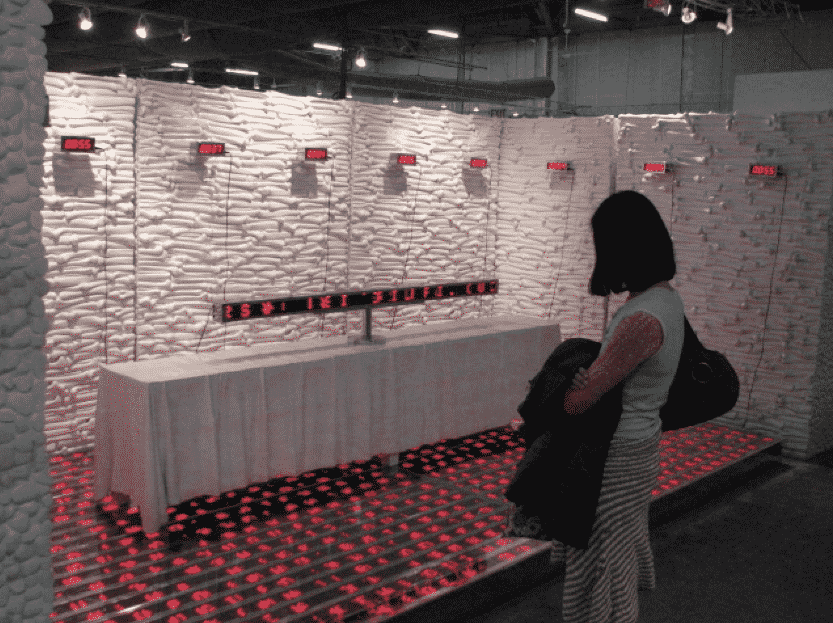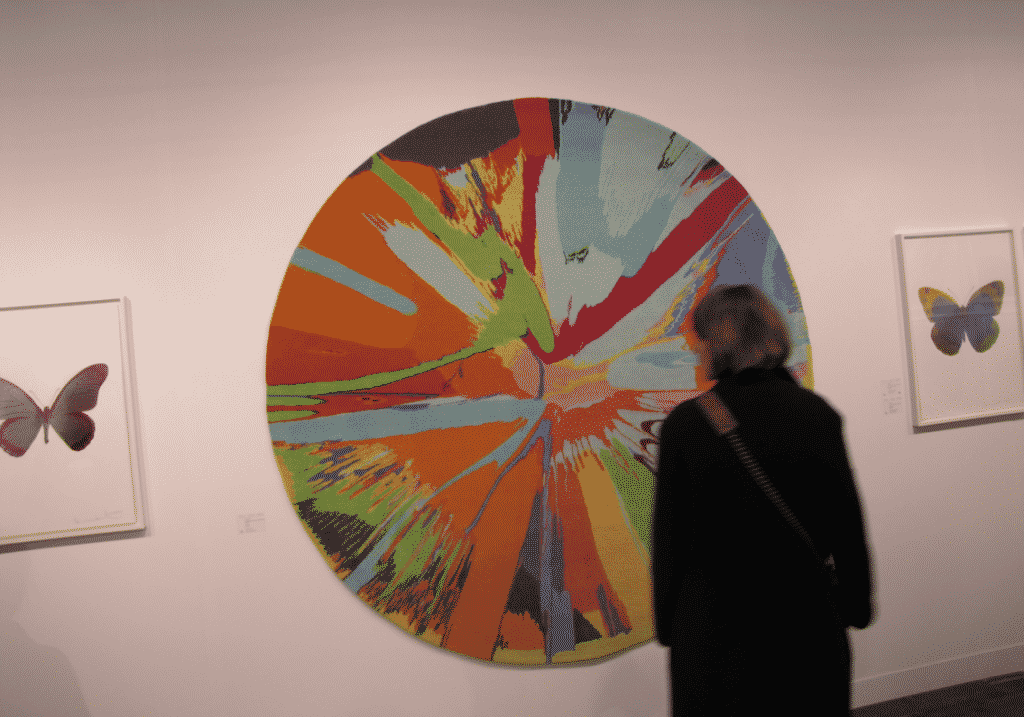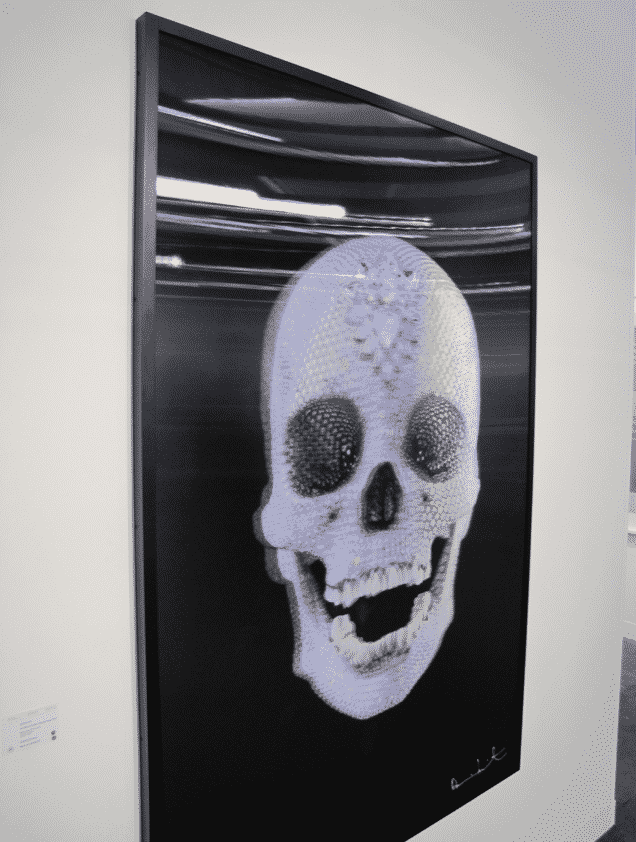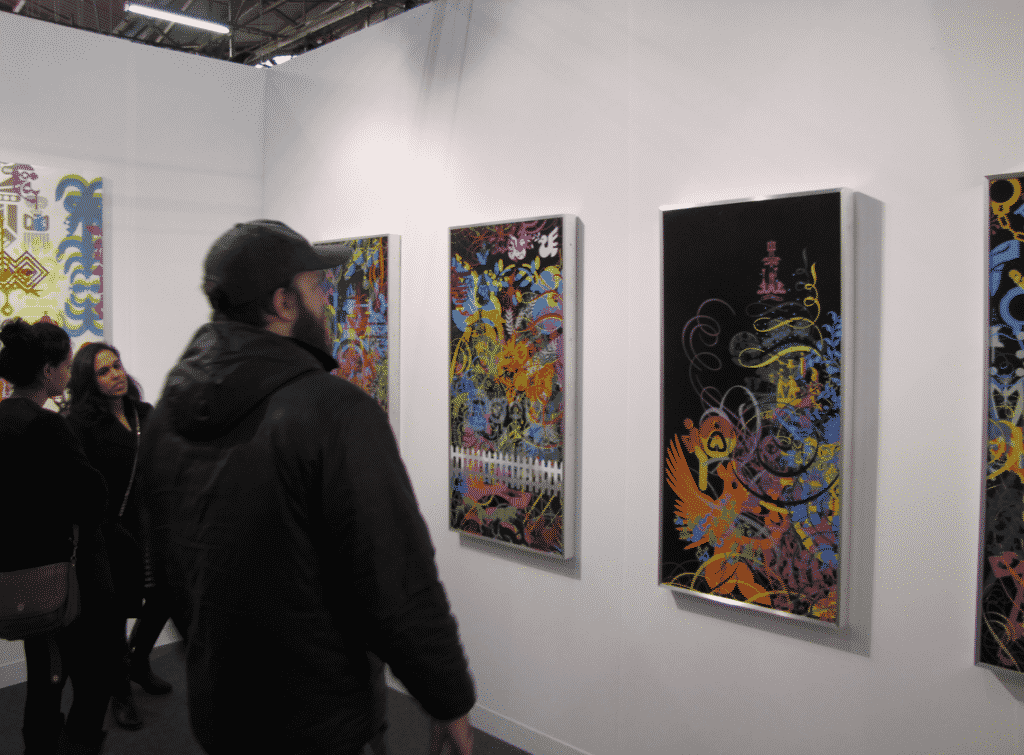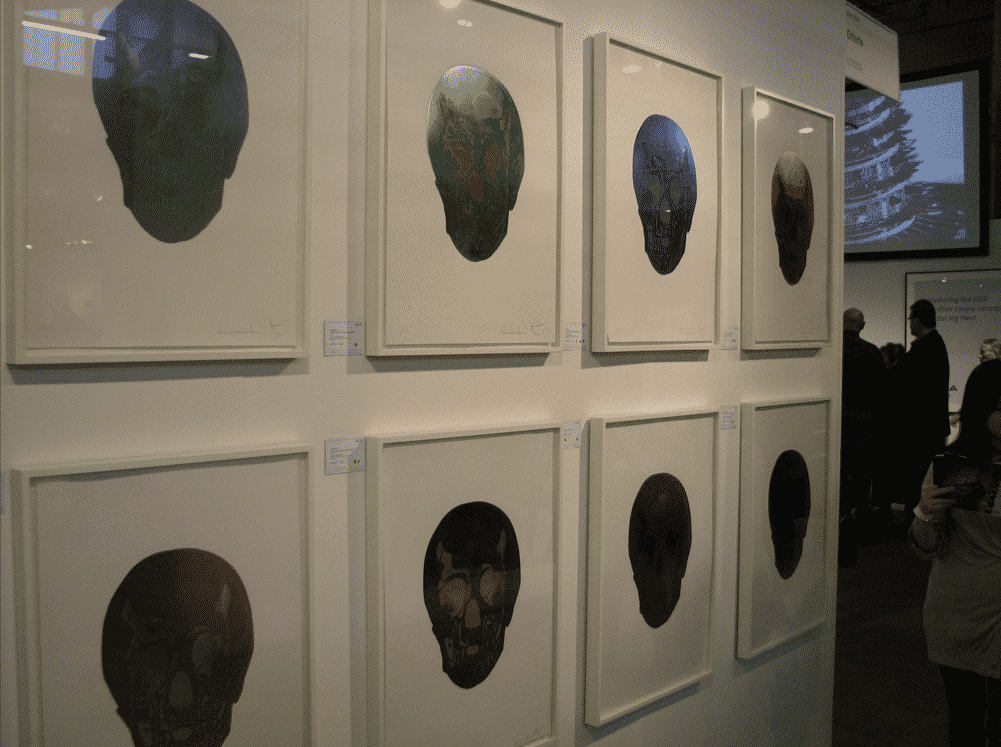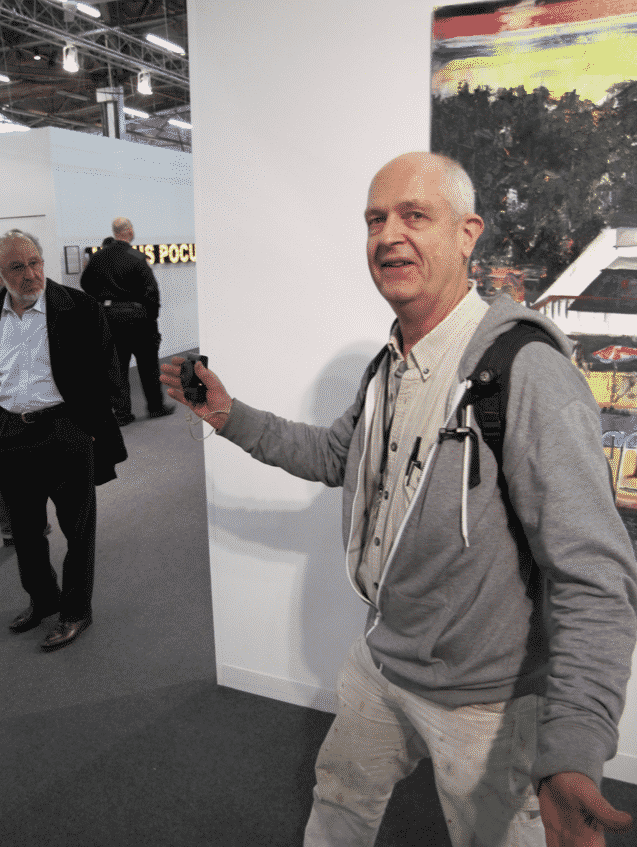 Loren Munk – James Kalm Report.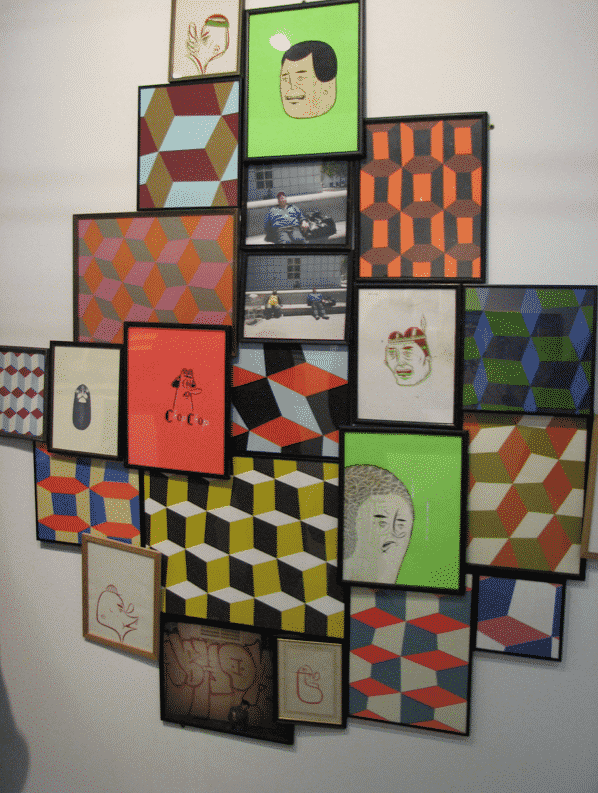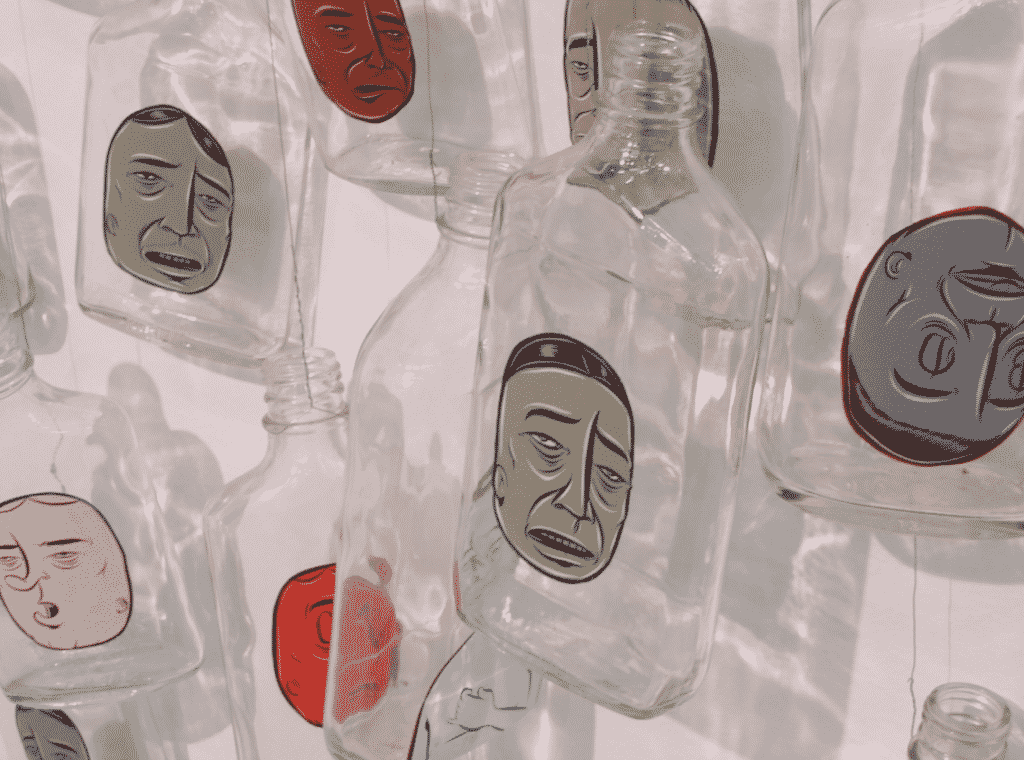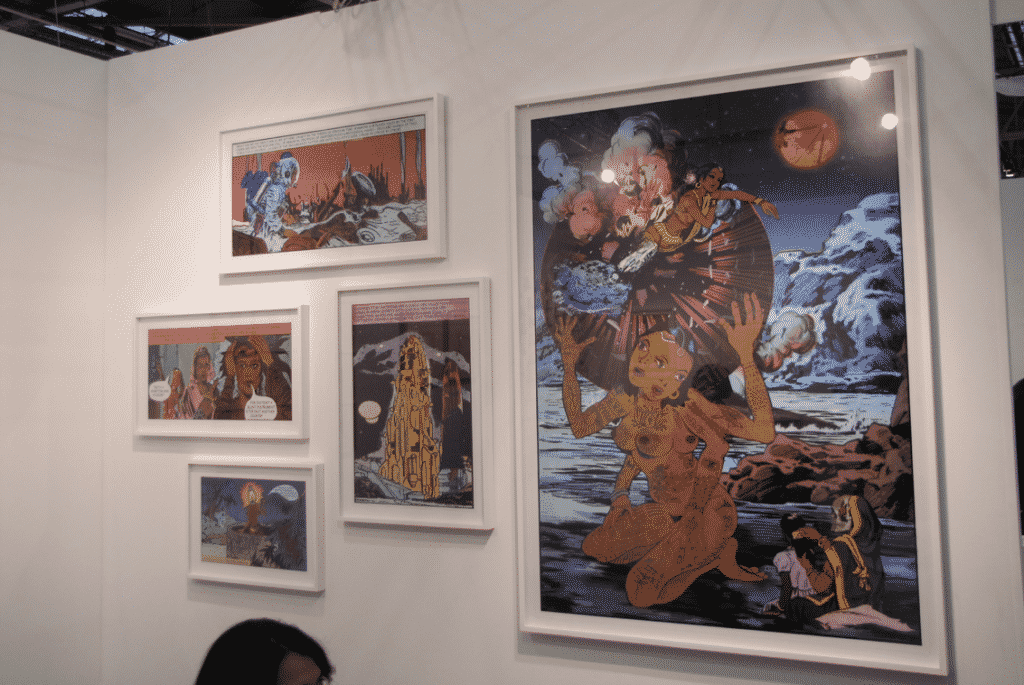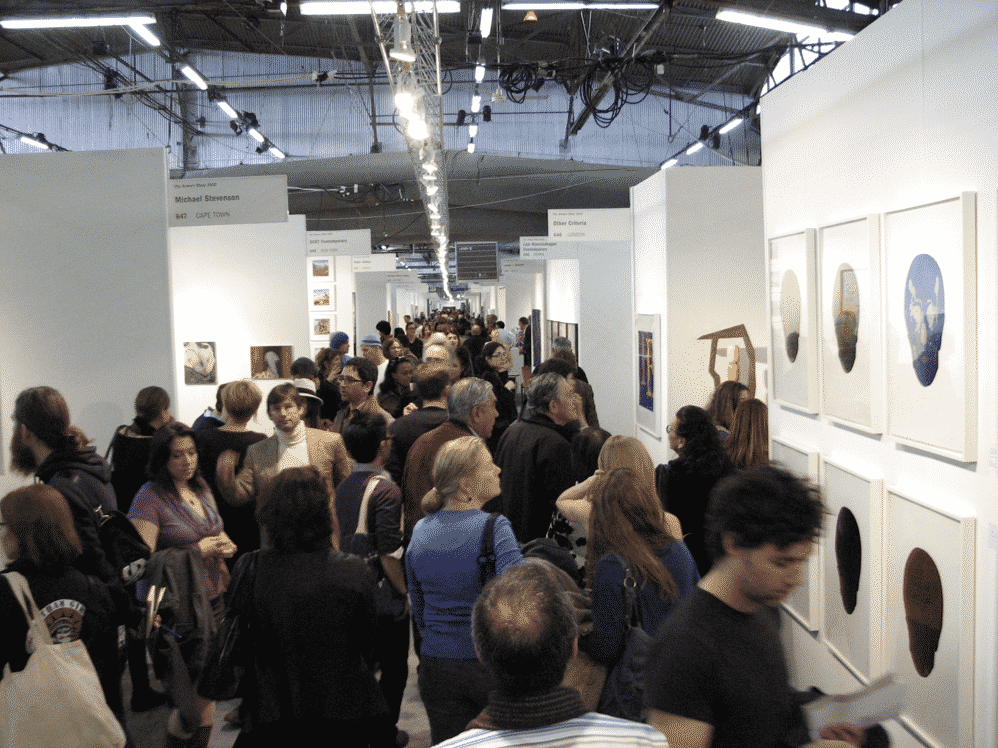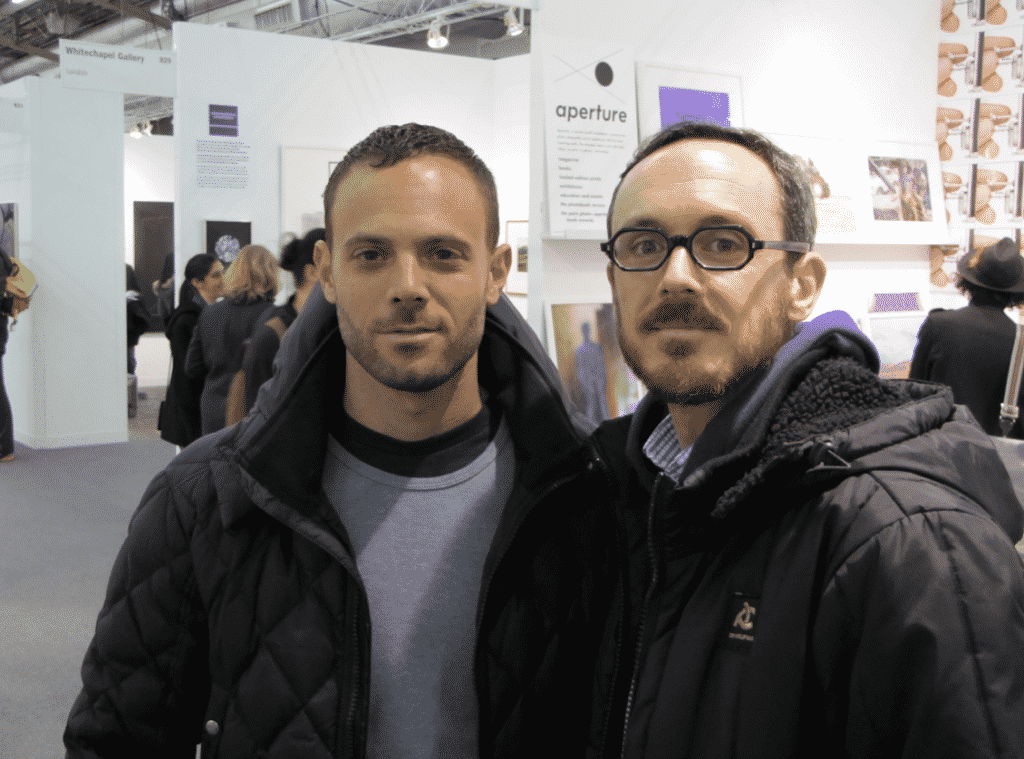 Jordan Eagles & David Meanix.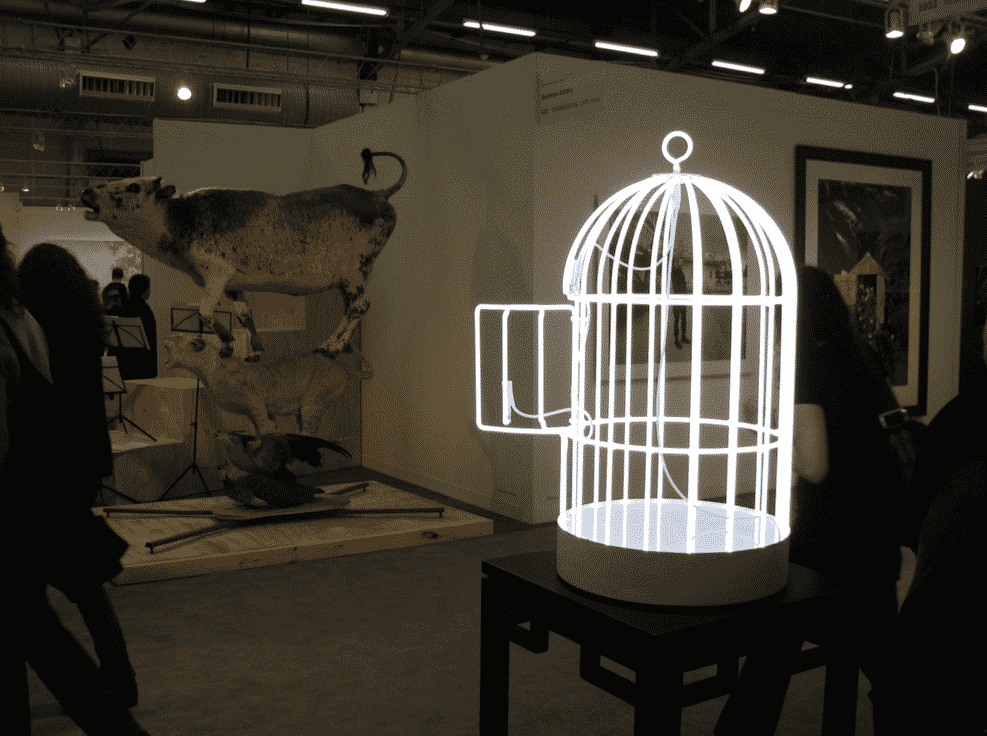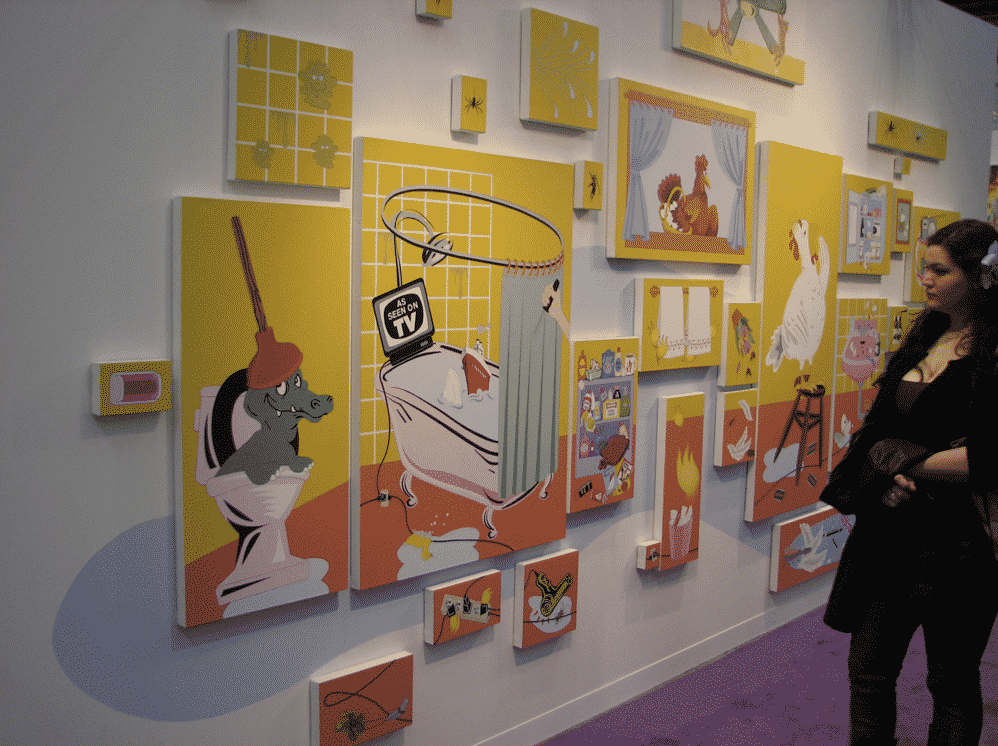 Featuring: 200+ Of The largest art galleries in the world showcasing their artist's most sellable work, the worlds top collectors, art writers, etc.  Art wise you will see: Lots of Drawing, Painting, Sculpture, Neon, Random Artists In Costume, Collage, Interactive Art, New Media, Photography, Performance art, etc..
Celebrities / Celebrity Artists I've Personally Spotted Here: Peter Max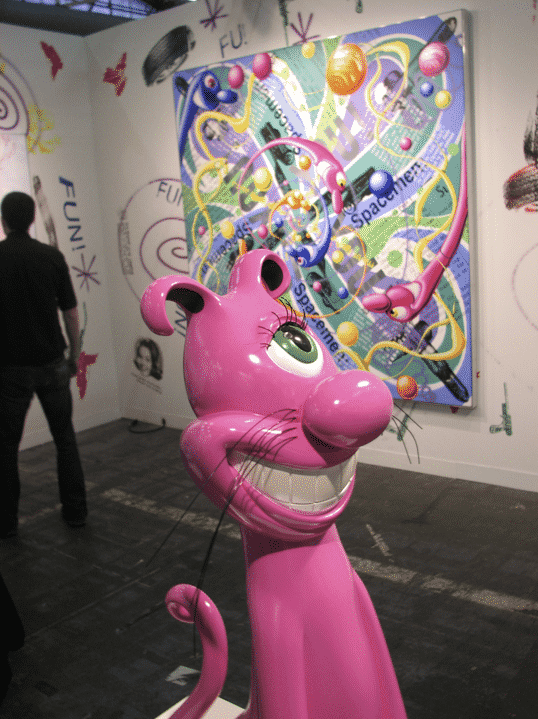 Unofficial Art Patriarch: Kenny Scharf & Damien Hirst.
Notable Artists / Gallerists Associated With This Show:  Damien Hirst, Barry McGee, Kenny Scharf, Tracey Emin, John Wesley, Jenny Holtzer, Olaf Breuning, Yayoi Kusama, Julian Opie. Nancy Chunn, Marina Abrovonich, Kehinde Wiley, Retna, Ryan McGuinness, Nick Cave, Chuck Close, Gagosian, Chitra Ganesh, David Kramer , Kim Jones, Pierogi, Warhol, Basquait, etc.
Coolest thing I've seen here: The variety of Bluc Chip and Museum Artists' work in one place.
Possibility of Live Nudity: Not Good
Ever Seen Live Performance or Live Art at The Armory Show? Yes, I've seen a Marina Abrovonich performance, although it was with an actor not Marina.  Live drawing by Ai Kowada Gallery's Fukuhara.  Also weird performance artists doing their thing in the crowd.
The Scoop on The Armory Show From An Artiholic:
This is the one show all the satellite shows revolve around.  It has anywhere from 200 – 300 international galleries represented in a given year, and is a lot to take in, and a lot of walking.  Make sure to wear your comfy shoes and prepare to see a lot of neon, glitter, and museum quality presentations.  The sculptures are as polished and pristine as it is possible to make them, the wall paint is flawless.  If you go to as many of the art fairs as I do will start to feel like you walking through a brand new IKEA after a while (the scale of the two piers are enormous) .  If while you are seeing world class art in this familiar Big Box Store format your eyes  become blurred and the work starts to become indistinguishable from Norwegian furniture, take a seat in their cushy bar areas and get a drink.  You don't need to push your eyes that far, the brain can only accept so much eye candy before it goes into shock.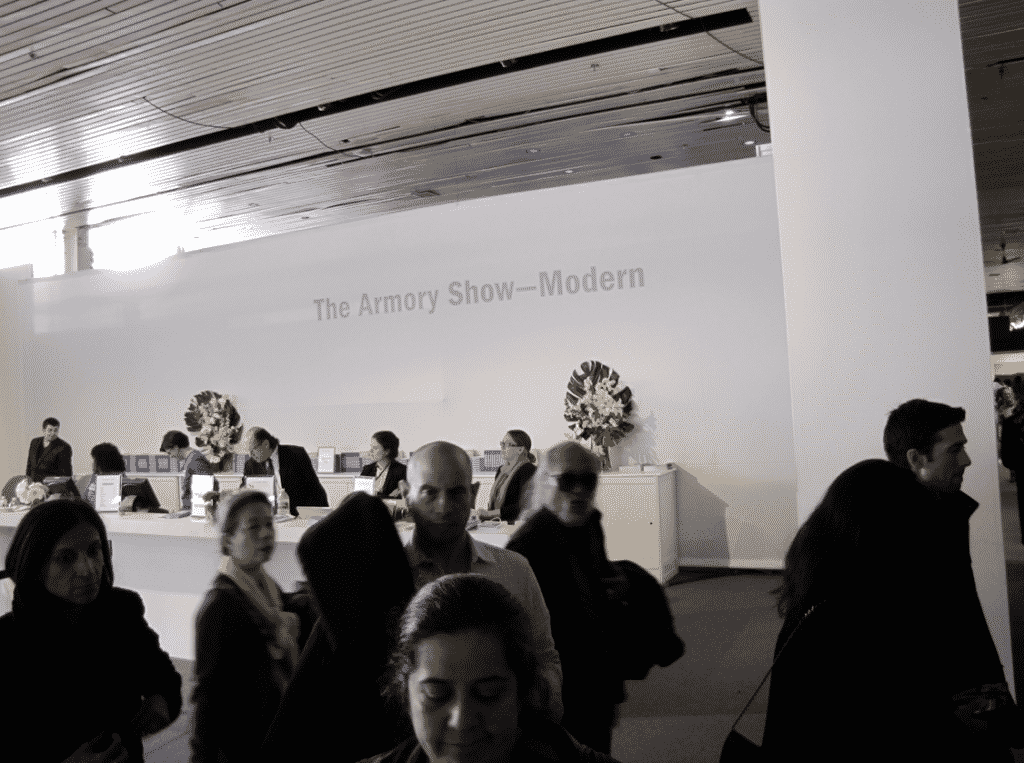 For the price of admission you get access to both the Modern show, and the contemporary (each with it's own pier), so you can see work from older masters, as well as the masters that are still alive and working today (based on which pier you are checking out).
Positives: Buying the Armory / Volta NY combo ticket for $50 is the best deal in town.  There is a shuttle bus between the two venues, and you get to experience the opposite worlds of the big box store IKEA experience of the Armory, along with the intimacy of Volta NY. You will be seeing the best most sought after artists in the world hanging in a show that is only up for an extended weekend, buying frenzy is a thing to behold.

Negatives: The size and scope of this show can be daunting and overwhelming to a beginner, just start at one side and work your way through it to the other side, move to the next row and do it again.  Think of it like a giant supermarket, but instead of cereal and canned goods, you are looking at artwork worth 10's to 100's of thousands of dollars by artists you have seen at The Whitney and The Met.  You will not see these galleries taking to many risks. At SCOPE, The Unfair, and Fountain artists aren't paying the insane per-square-foot rates as at The Armory so they can go edgier.  This show is squeaky clean – most booths on a factory produced precision.  If you prefer to see a little of the artist's hand (blood, sweat, and tears) mixed into the paint, you might want to check out some of those other fairs.
Location: Piers 92 & 94:  711 12th Ave New York, NY (@55th Street & the West Side Highway)
Written and Photographed by Cojo "Art Juggernaut"