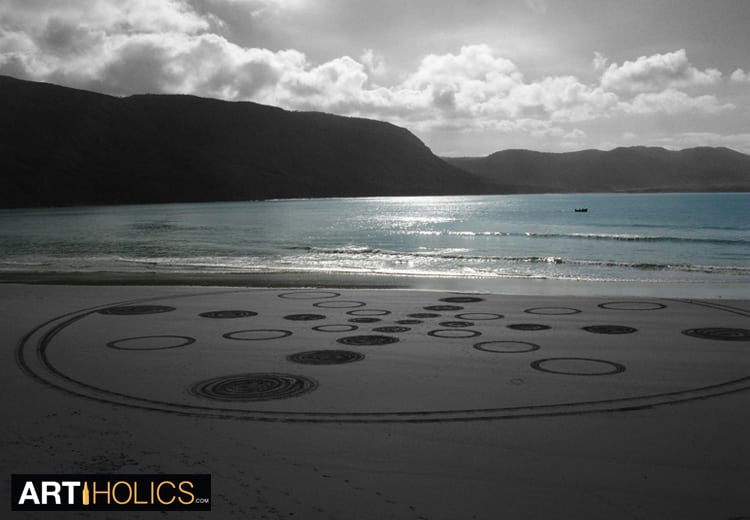 Biarritz, Bask Coast, France – Tuesday, January 21, 2014
I was contacted yesterday morning by a 37-year-old Bask Coast French artist named Sam Dougados.  He practices what he calls " beach art."  By his definition "this is land art but we can compare it to street art, replacing spray can with a rake, and walls by the beaches."  For a second I chuckled at the concept, but then I saw the photos…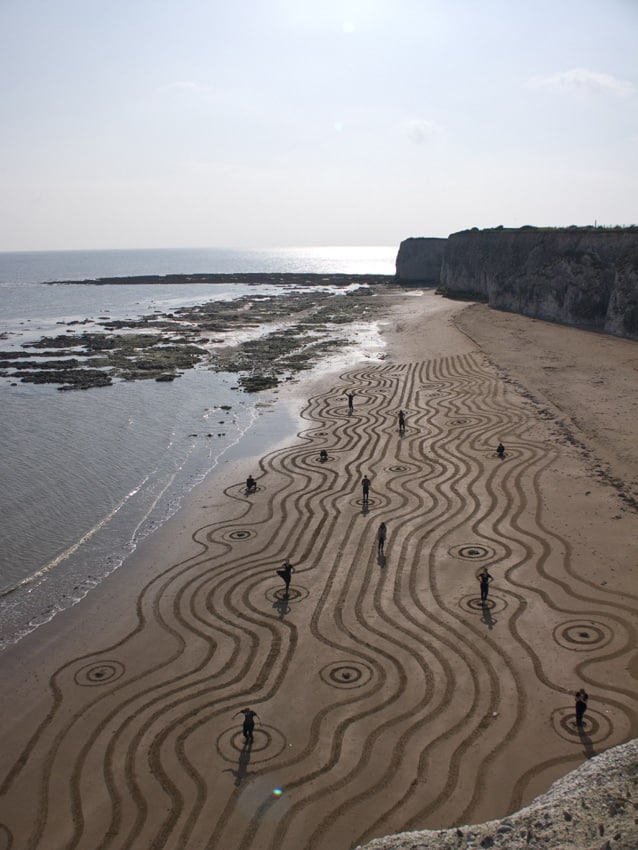 Large drawings, some over one kilometer in length take shape under Sam's rake.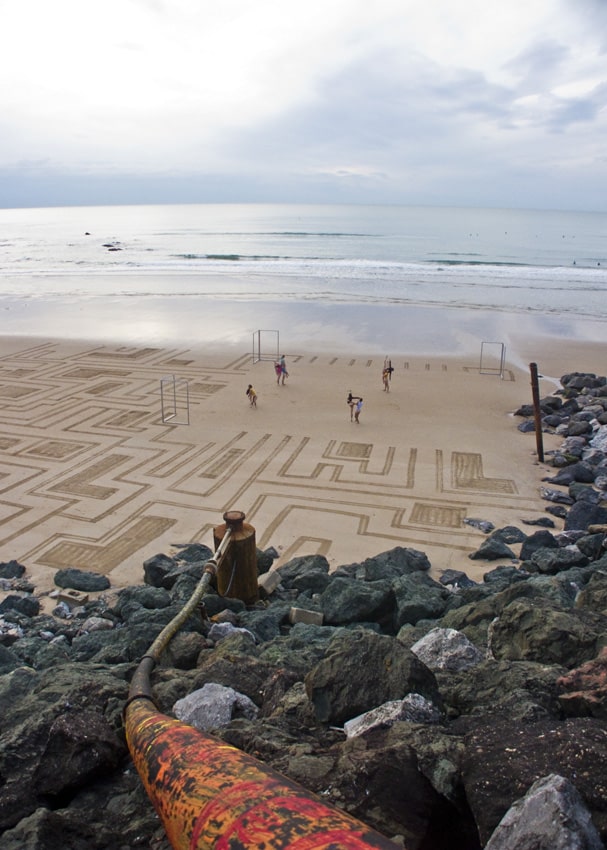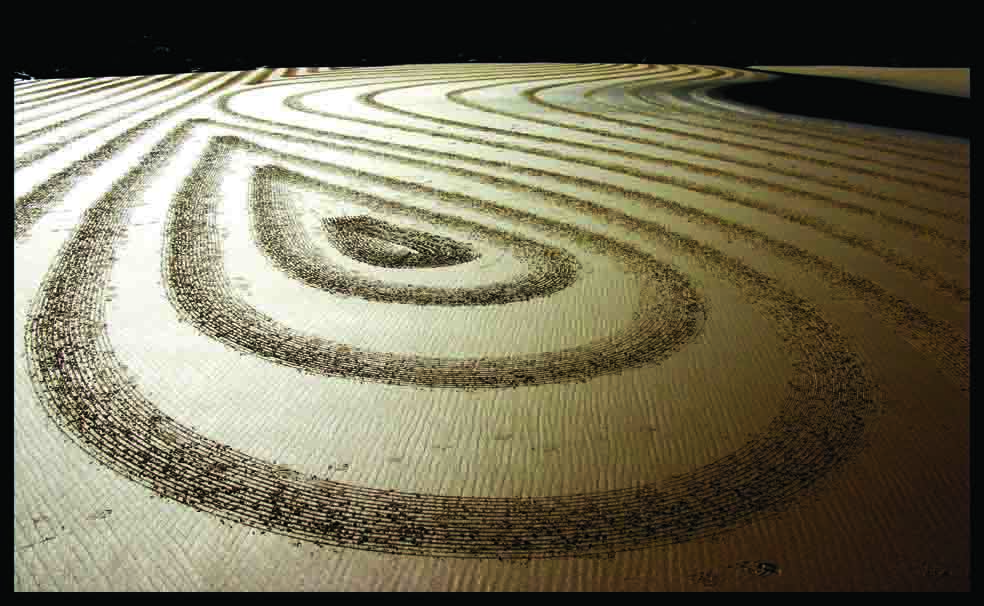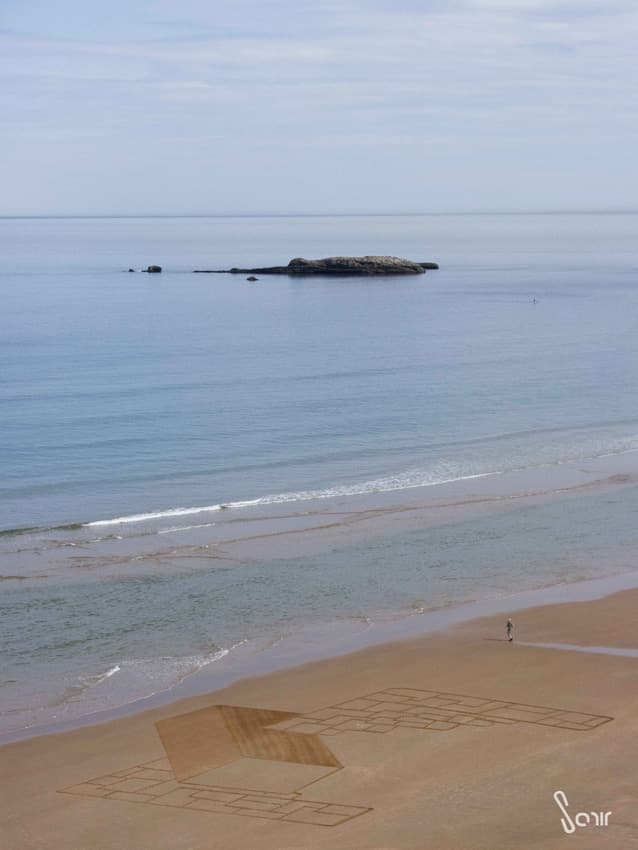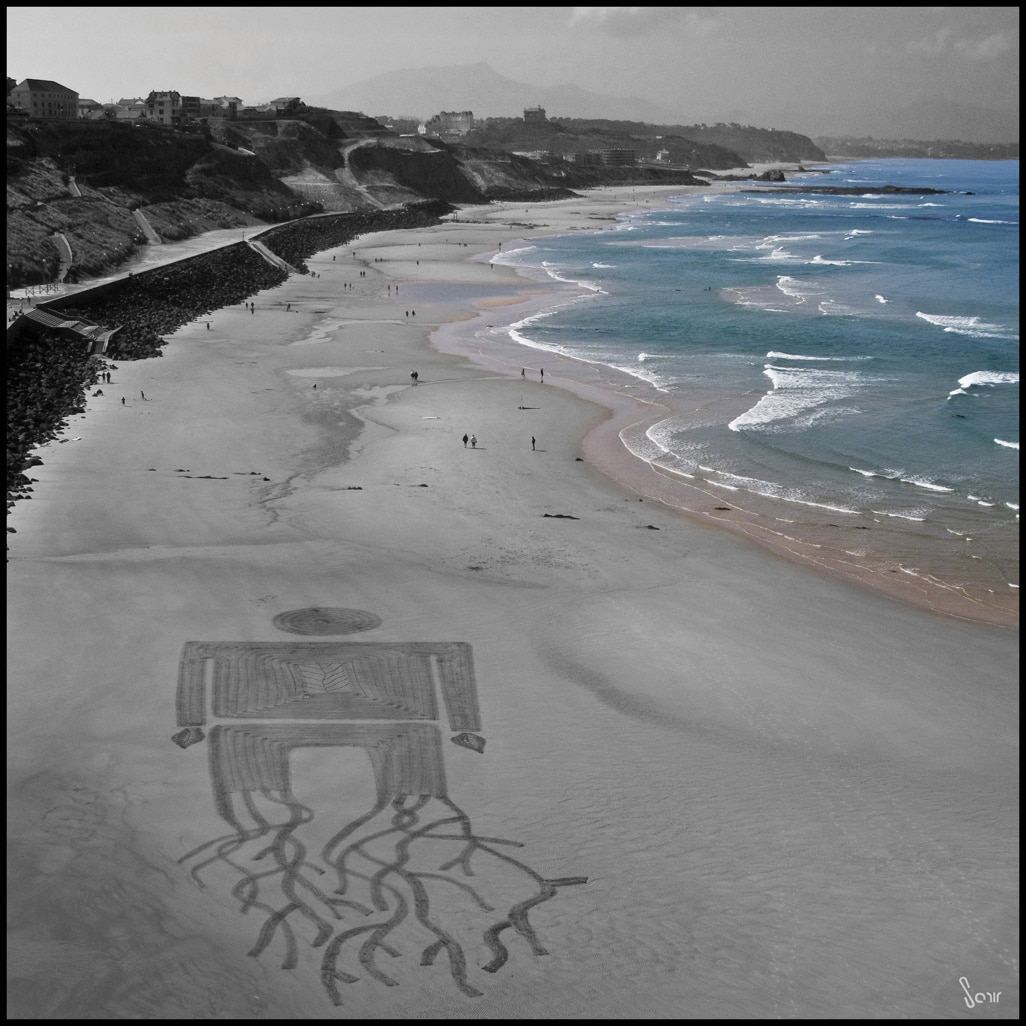 They can take the form of geometrical patterns, figurative work, or sentences.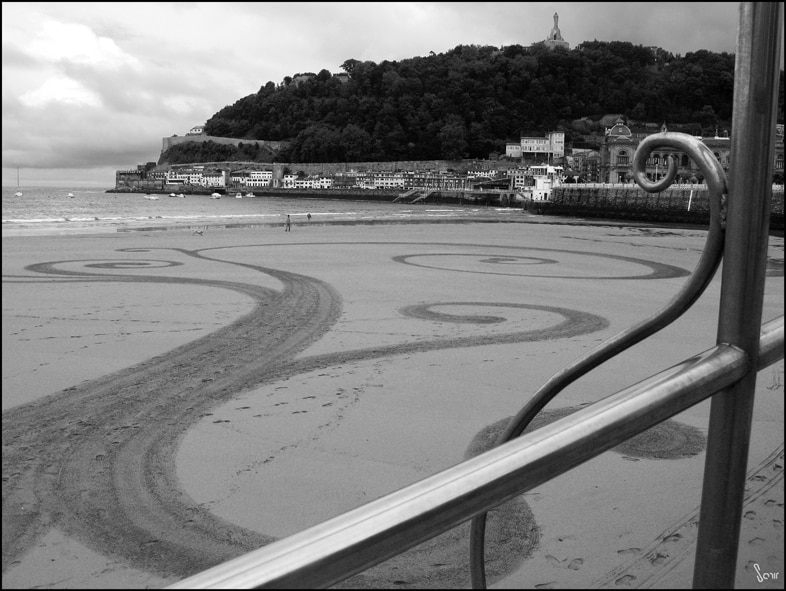 "I try to integrate my work in the nature as well as the nature in my work. It's all natural and disappears in a few hours."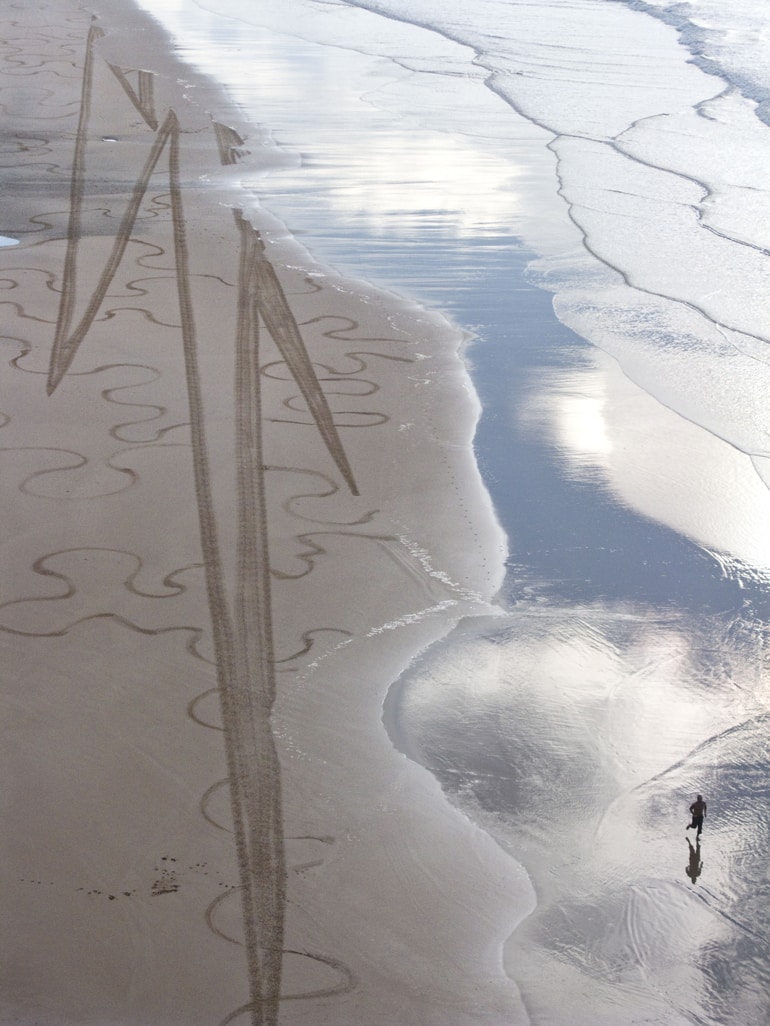 "I take photos of my drawings before the tide erases them."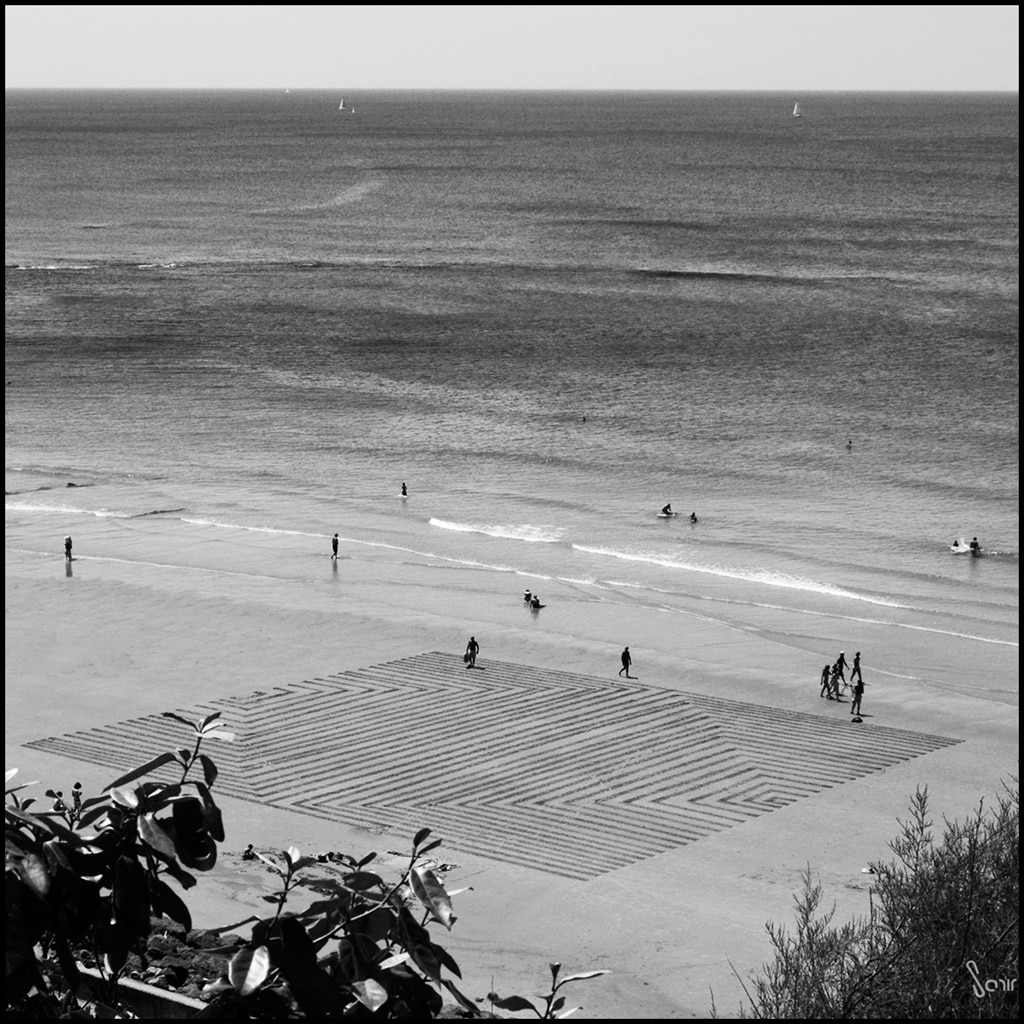 "Then I try to tell another story."
He has brought his rake and his camera with him to beaches in France, Spain, Morocco, England, the Bailiwick of Jersey, and Bermuda. The best photos are printed in a limited series on brushed aluminum for the grain and light.


But this is just the beginning for him, there are more beaches in distant lands to rake.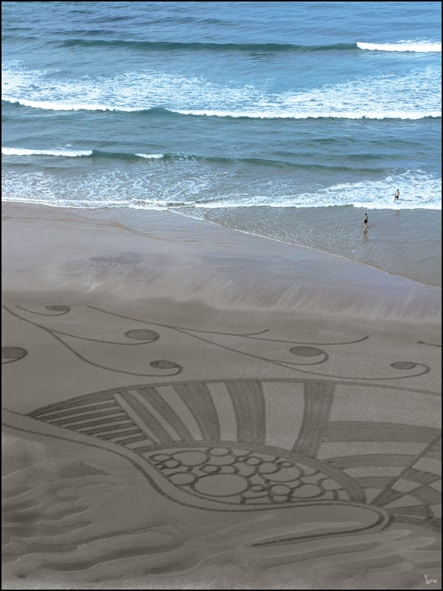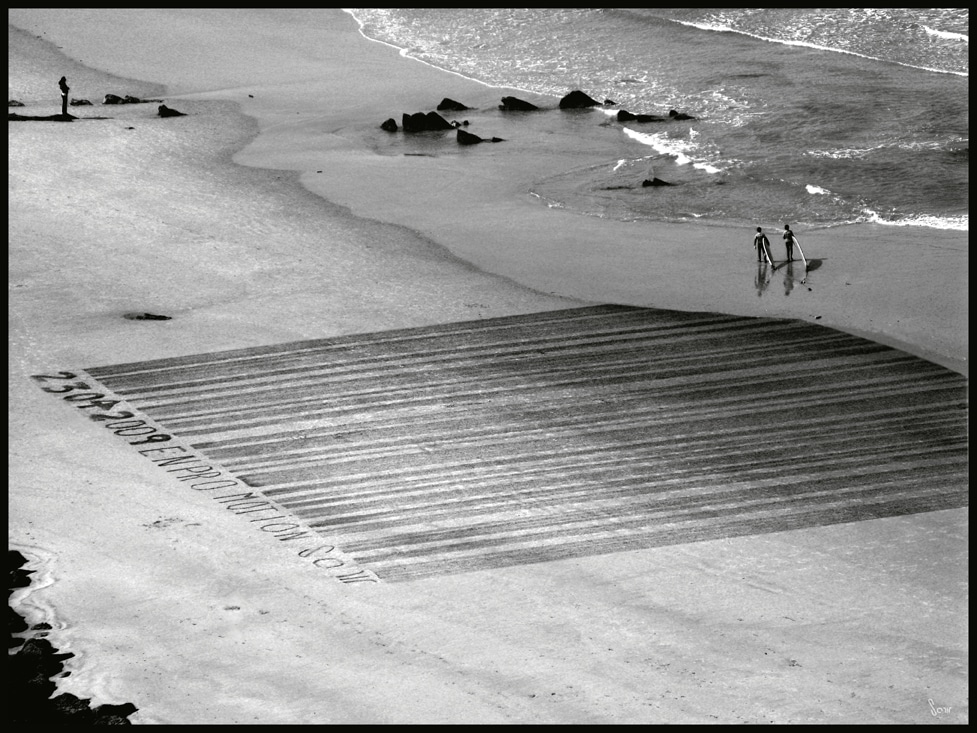 Basically every sandy coastline on Earth has the potential for being one of Sam's canvases, it's brilliant really.  It's like an impermanent series of Nazca lines…Now that I'm writing about this I am already dreading the thought of hipsters getting inspired by these pictures, and wanting  to co-opt this concept and invade Rockaway Beach with rakes this Summer.  Please, please, please, if you are reading this and had that thought yourself.  NO…We are on to you.  Be a fucking original.
Learn More on Sam's Website www.sam-dougados.com and like him on Facebook
Written by Cojo "Art Juggernaut"