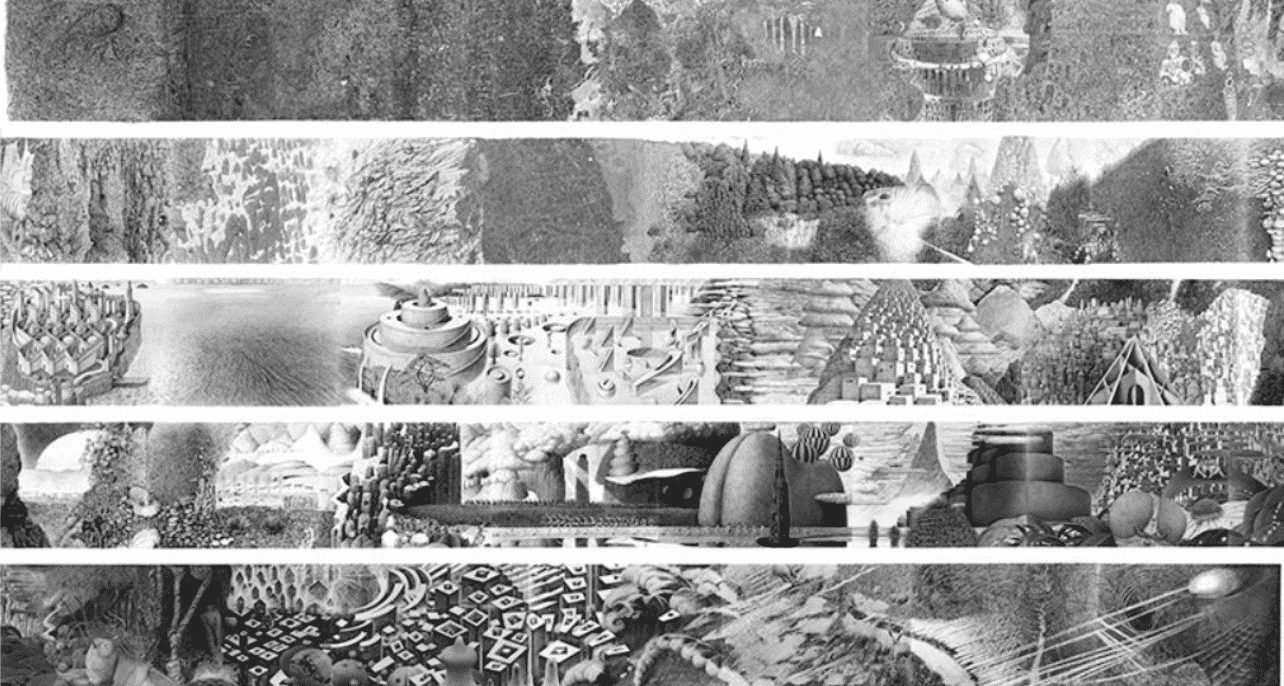 In the fair city of Perugia, after the long period of social restriction that even Italy had to face, the Alessandro Berni Gallery has scheduled—from today until October 18, 2020—the exhibition Life Scroll, a solo show by Kentaro Chiba, a Japanese contemporary artist.
Life Scroll is the title of a complex, ever-changing, daily scroll drawing that began in 1991 and is still ongoing. Now, it is 19 meters (62 ft) of parchment that is unrolled along the perimeter walls of the beautiful space in the historic center of Perugia. It is the only work on display that narrates 29 years of daily activity in which signs and drawings alternate in a non-stop meditation, and the result is a strip full of meaning that allow a glimpse into the feelings, life, thoughts, and emotions of the artist. The piece is loaded with contradiction, because it consciously contrasts Western perspective expression and mirror projection with the Eastern contra-perspective, which is more of a birds-eye view and isometric projection method.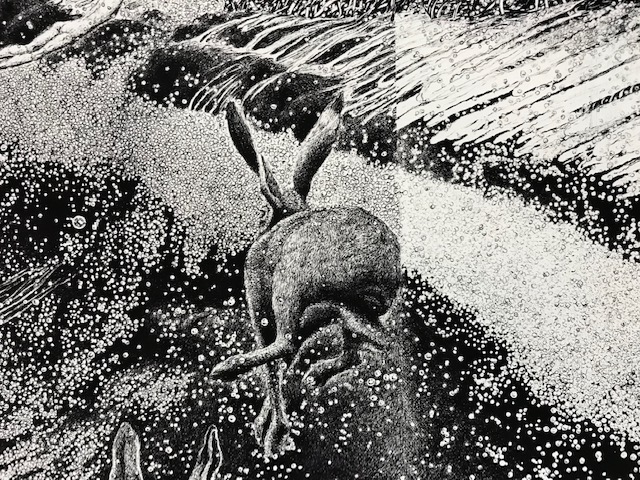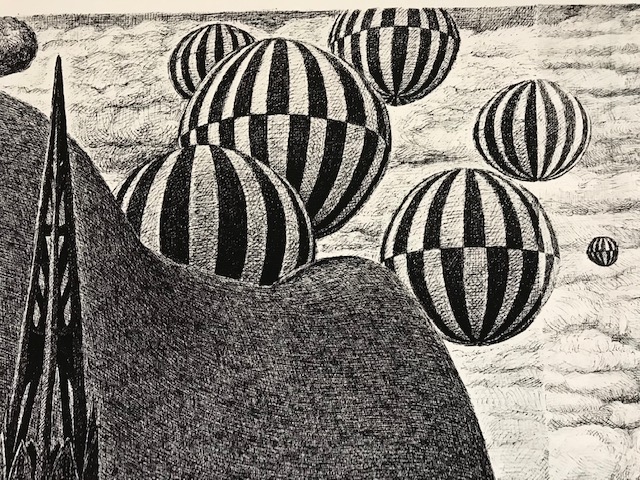 It is an abstract space-time dimension in which the artist's daily activity follows, translates, and communicates in an incessant stroke—alternating scenes of life with animals, surreal architecture, expanses of water, imaginary cities, insects—flying over forests and almost organic grids. There is not a single black and white stroke that does not need the communicativeness of color that would distract from deep introspection and intentional, conscious, automatic drawing.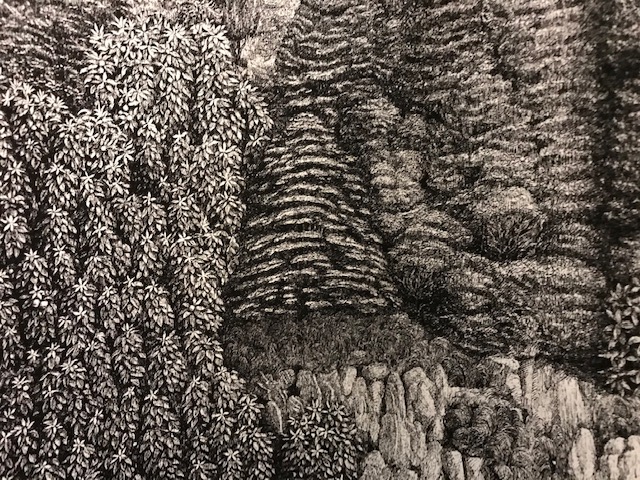 The viewer must leave preconceptions behind and let himself be accompanied in the exploration of this dream landscape, letting his gaze wander to travel in the artist's conscious and unconscious, which merges with his own.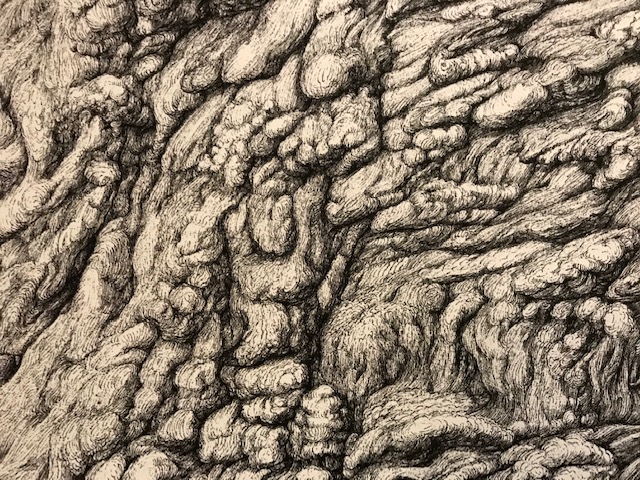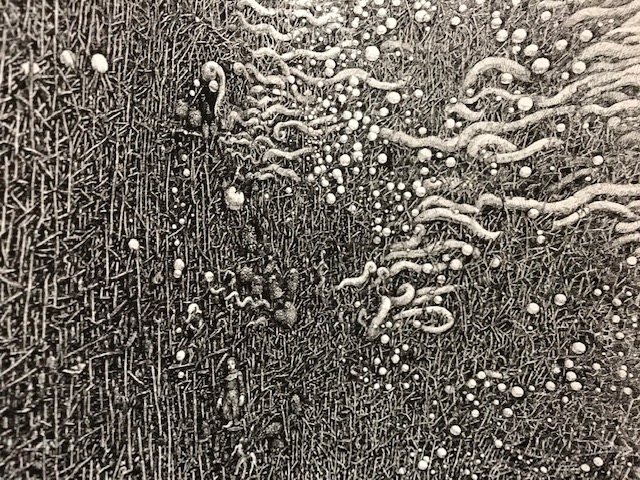 The human and artistic evolution of Kentaro Chiba is all there, translated into these 19 meters of parchment, a living document of an existence dedicated to artistic expression, growth, observation, and translation into signs.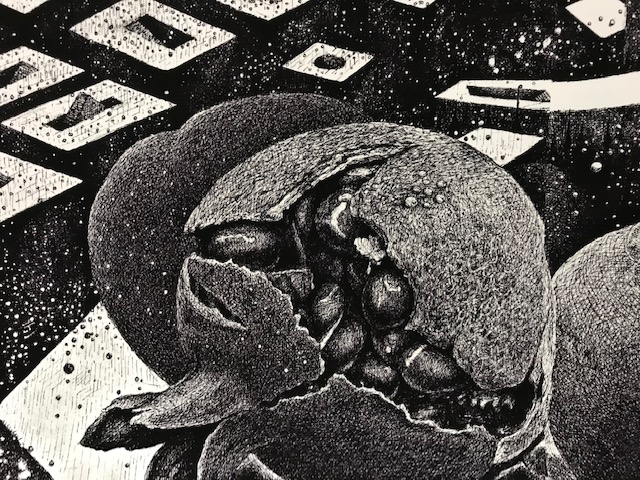 Life Scroll is 29 years of creativity condensed in 19 meters of walking in someone else's life. It is a rare experience of communion, curiosity, and understanding.
You can see the visual installation of Life Scroll here: https://www.youtube.com/watch?
We are faced with a work of art that has the characteristics of free sincerity, which is more typical of nature than human nature.
Life Scroll touches deep feelings during its dialogue with the heart and mind.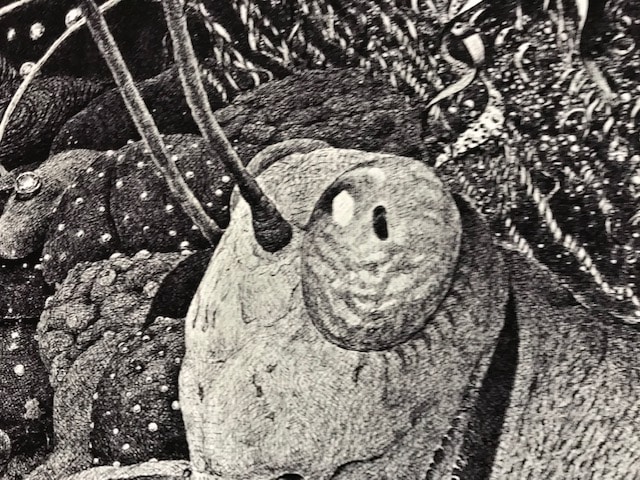 Alessandro Berni Gallery is an independent reality linked to the most prestigious international fairs such as Scope Miami and Scope Basel, Aqua Miami, the Dubai World Trade Center, and others.
Kentaro Chiba (Tokyo, 1953) received his BA in Fine Arts from the National University of Yokohama, Japan 1978 and his MA in Fine Arts from Nottingham Trent University, UK. In 1998 and 1999, he studied at Central St. Martins Art College UK as a guest student. He lives and works in Fujisawa, Japan.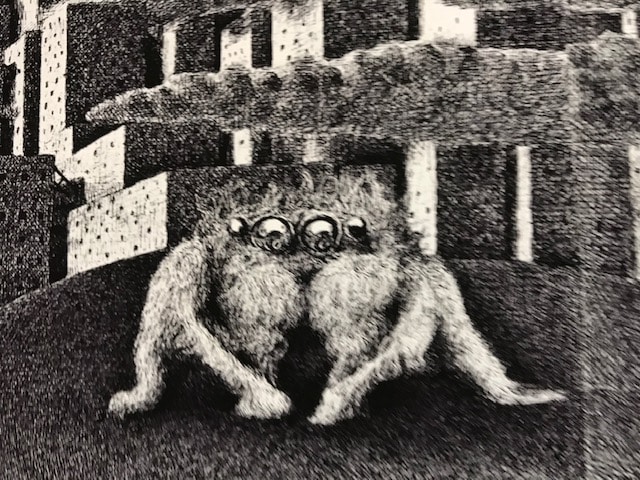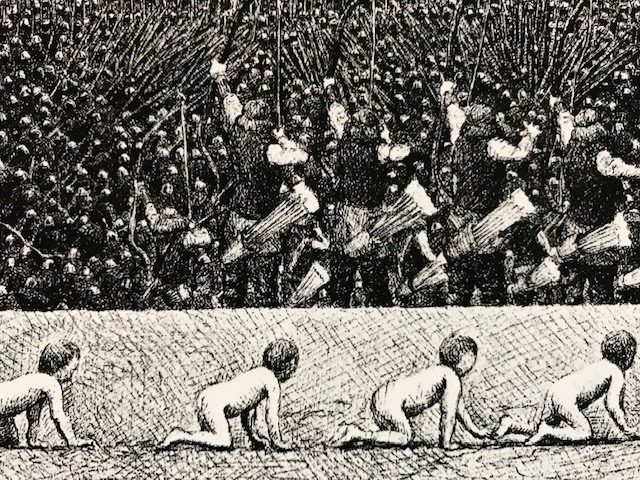 Among his awards and participations: 1992, Artex Tokyo (Golden Prize); 1994 Osaka Triennal (special award) 1999, Liverpool Biennale, United Kingdom. 2017, Artifact Gallery, New York City; 2018 The Silent Witness, group show Onishi Gallery New York City; 2019, Life Scroll, solo exhibition, Milan, MyMicroGallery; 2019 The Silent Witness – group show – London Camden Image Gallery; 2020 Life Scroll, solo exhibition, Alessandro Berni Gallery, Perugia.