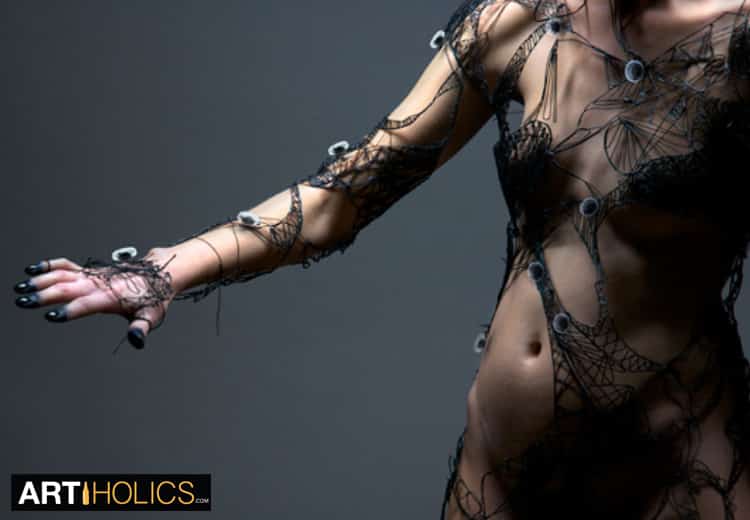 London, UK – Friday, February 14, 2014
Science and style meld into engineered beauty in this fashion laboratory as the boundaries of wearable tech are tested. Studio XO is what you get when you team world class fashion designers with Harvard educated engineers to construct clothes for the future, today.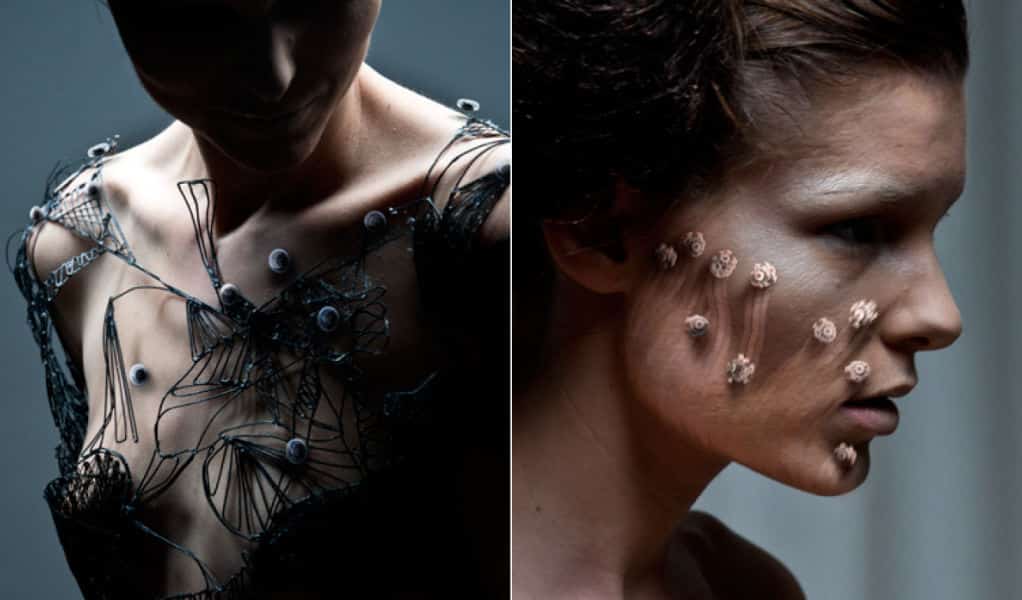 Nanobots in your clothes that will clean your hair?  Dresses that change color when you stroke them.  The possibilities are limitless!
Watch the video above to learn how these designs come about, how they will merge with technology to do amazing things, and what sort of clients are commissioning these one of a kind getups (SPOILER: Lady Gaga is one of them). These are all designs that I'm sure The Jetsons®* wished they had been wearing…instead of this shit.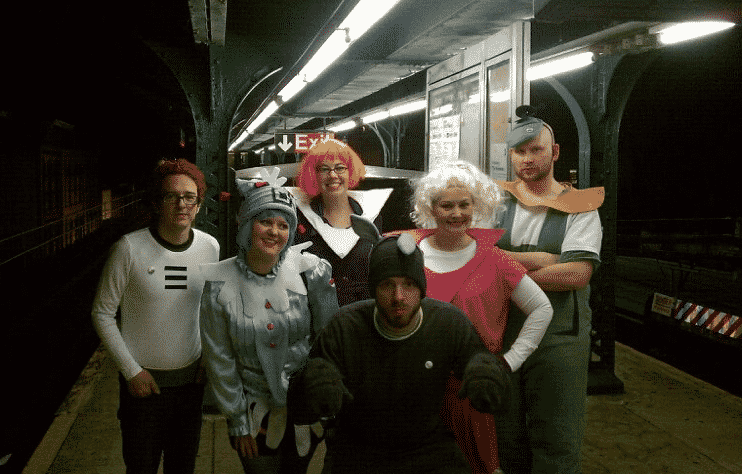 "The Jetscums" I am portraying Gorge's boy Elroid. *Note, we are cheap Hanna-Barbera® knockoffs.
Written by Cojo "Art Juggernaut"
Video and Stills via our video partner Crane.tv