Are you ready to dive into the fiery world of My Hero Academia: Jet Burn? The pre-release has just hit the scene, and we can't contain our excitement about the incredible cards that this expansion has brought to the My Hero Academia Collectible Card Game (CCG).
Today, our spotlight is on none other than the enigmatic Dabi Chrome Rare. Buckle up as we take a journey into the origins, trivia, and the scorching illustration that makes this card a standout, plus a sneak peek into its potential future value!
Origins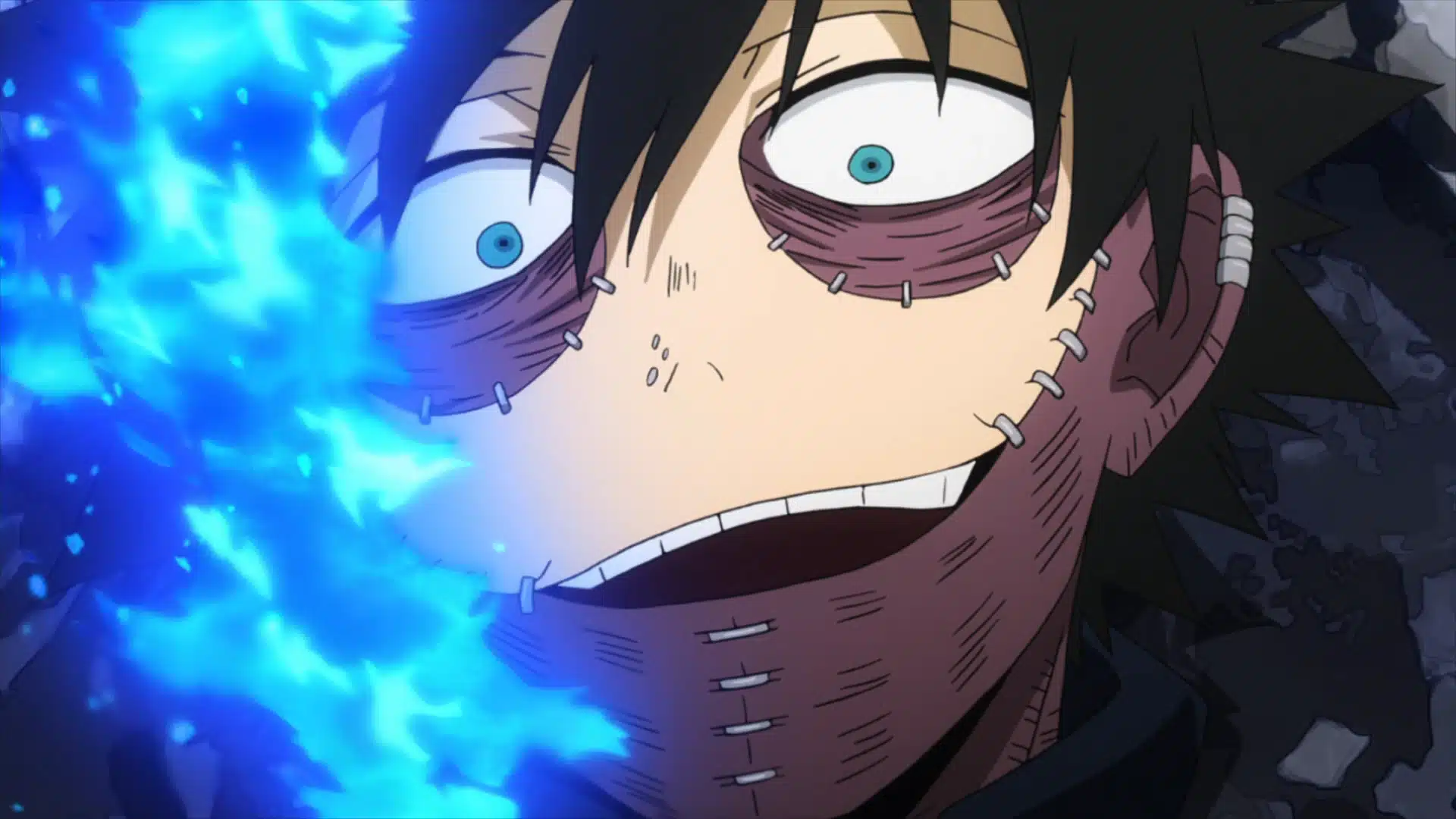 Let's kick things off with a peek into the origins of the infamous Dabi. Born into the fiery depths of the My Hero Academia universe, Dabi is a blue flame-wielding, burned-skin villain with a mysterious past.
His story has tugged at the heartstrings of fans, evoking a mix of sympathy and fear.
The Dabi Chrome Rare card pays homage to his iconic blue flames, capturing the essence of his enigmatic character. It's not just a card; it's a glimpse into the tormented soul of one of MHA's most complex villains.
Trivia
Now, let's uncover some interesting facts about Dabi that make him the complex character he is.
Despite his menacing exterior, Dabi's true identity and motivations remain shrouded in mystery. His blue flames, a manifestation of his quirk, are not just for show—they represent a powerful force of vengeance.
Illustration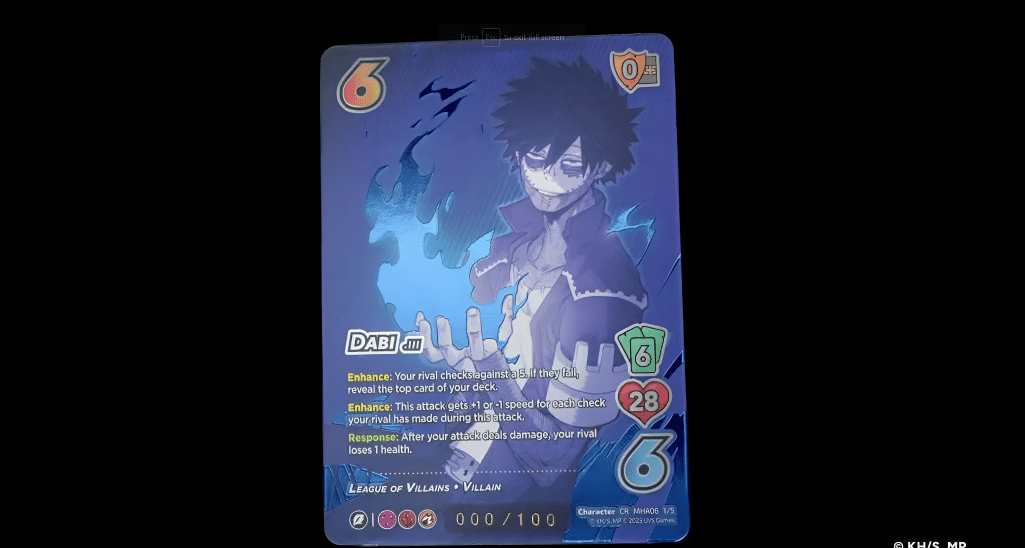 Behold the Dabi Chrome Rare—a visual masterpiece that encapsulates the very essence of this chilling villain. With his burned skin and the ethereal blue flames dancing around him, Dabi is portrayed as the icy menace that has sent shivers down our spines.
The chrome effect on the card creates the illusion that it's burning and radiating the same blue flame of vengeance.
It's not just one of the best chrome rares from the set; it's a testament to the artistic brilliance that brings the characters of My Hero Academia to life.
Value
Now, the burning question—what's the potential value of the Dabi Chrome Rare?
As of now, Dabi hasn't had that breakout card moment, a card that skyrockets in popularity. Based on current data and trends, we're predicting a conservative value ranging from $20-30. However, keep in mind that this is a speculative estimate, and the market's response might bring surprises. Take it with a grain of salt, heroes!
Ready to kickstart your own My Hero Academia CCG collection? Get a sneak peek inside this booster box here and fuel your card game adventure!
Recommended – Izuku Midoriya Chrome Rare From My Hero Academia: Jet Burn Revealed!