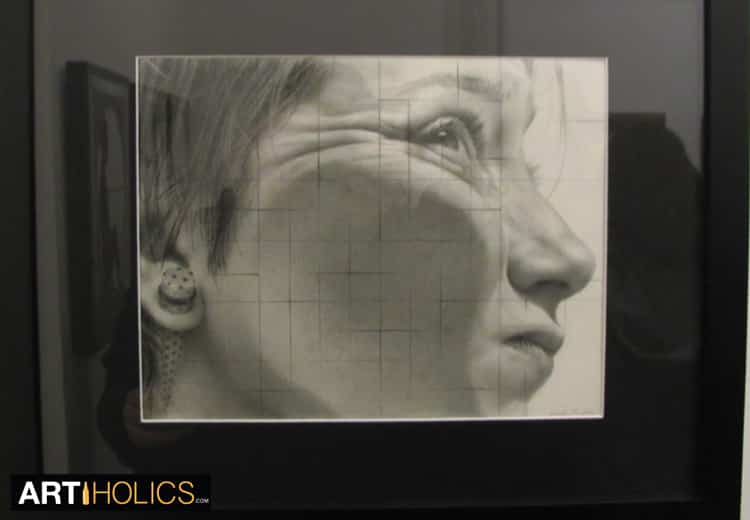 Lower East Side, NYC – Friday, December 13, 2013
Last night after leaving the Drunk-Tank Pink show in Chelsea (an orgy of pink), I headed down to the Lower East Side for the opening of The Black & White Show (an orgy of chiaroscuro),  Dacia Gallery's annual group Holiday Exhibition.  This year the theme was Black & White (guests were even suggested to dress in B&W – which I did) and contrary to what I would have imagined, it wasn't a big leap to go from a monochrome show to one in grayscale.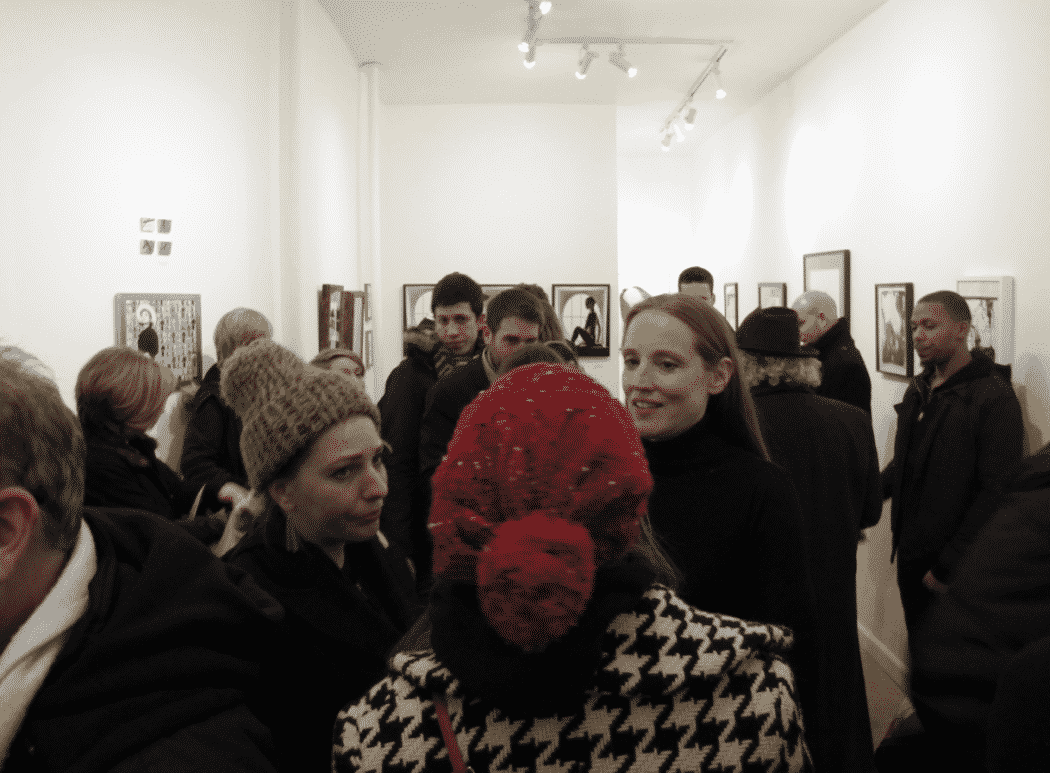 Dacia Gallery is a cool little artist run space (founded by artist Lee Vasu) that focuses heavily on drawing, and more specifically figurative drawing and figurative sculpture.  They were the first gallery I ever saw Leah Yerpe's work in, and now she's skyrocketed.  For a small space, they are building quite a reputation for launching new talent.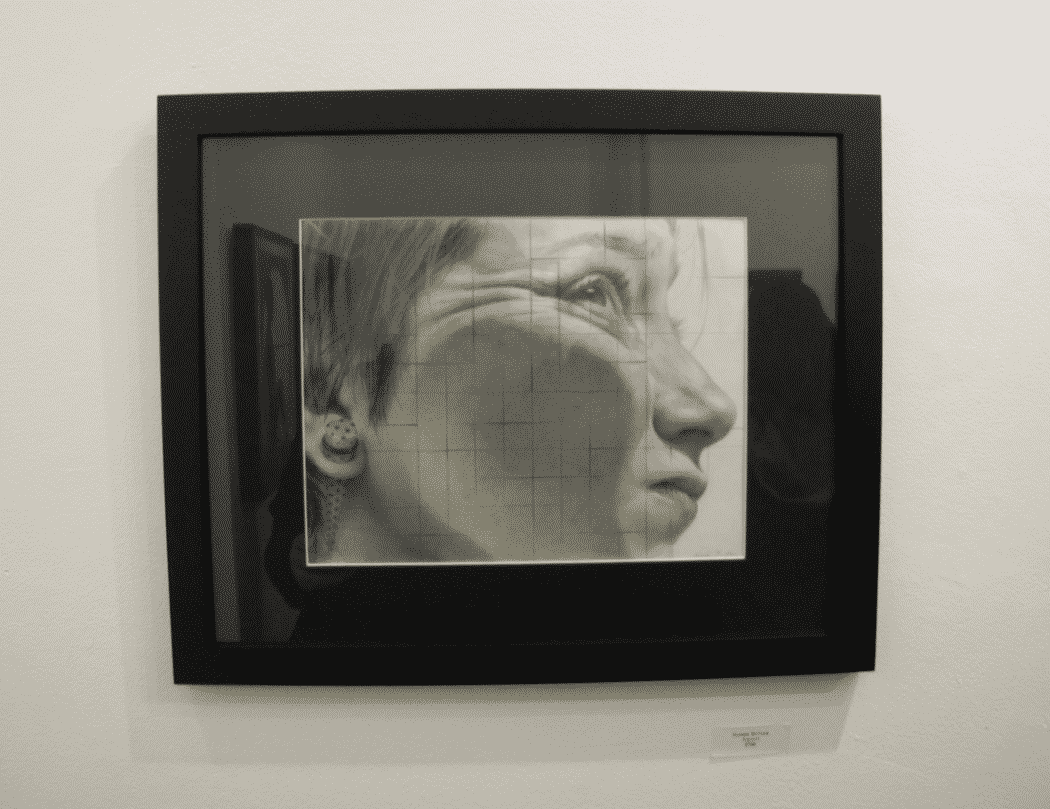 SQUISH by Niamh Butler.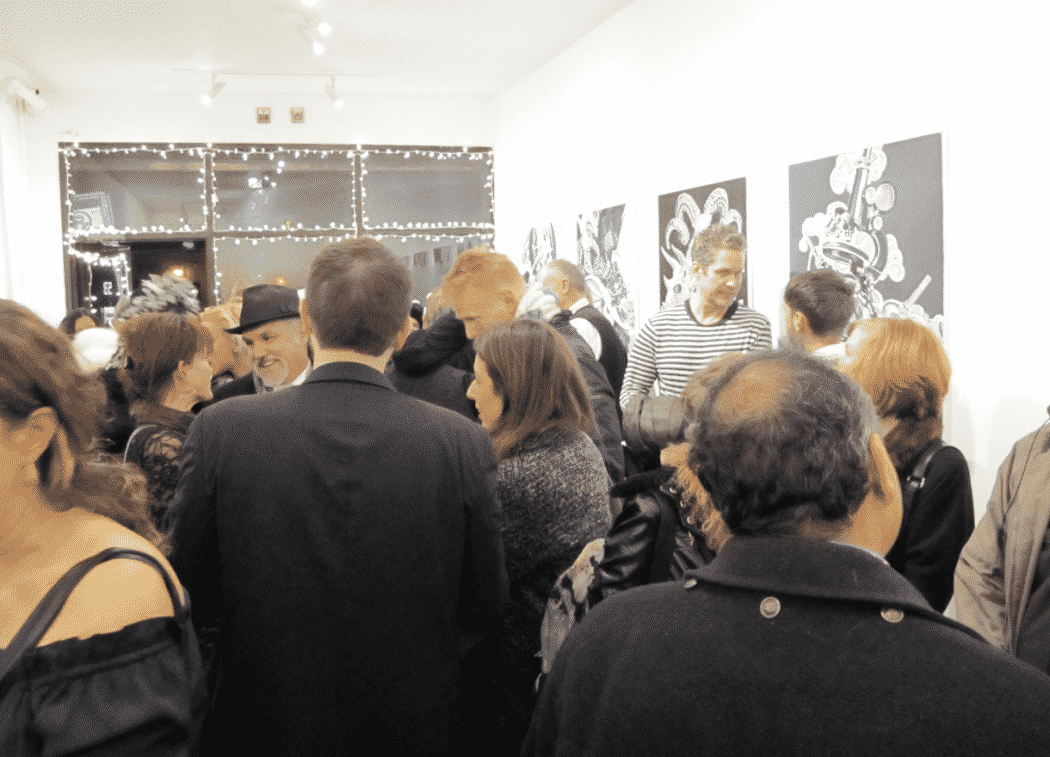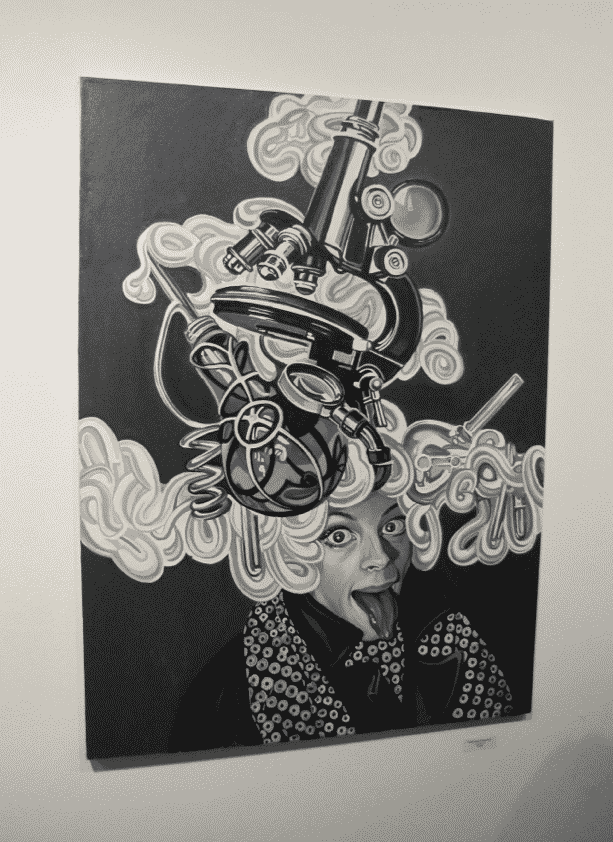 SCIENTIST by Nikolina Kovalenko.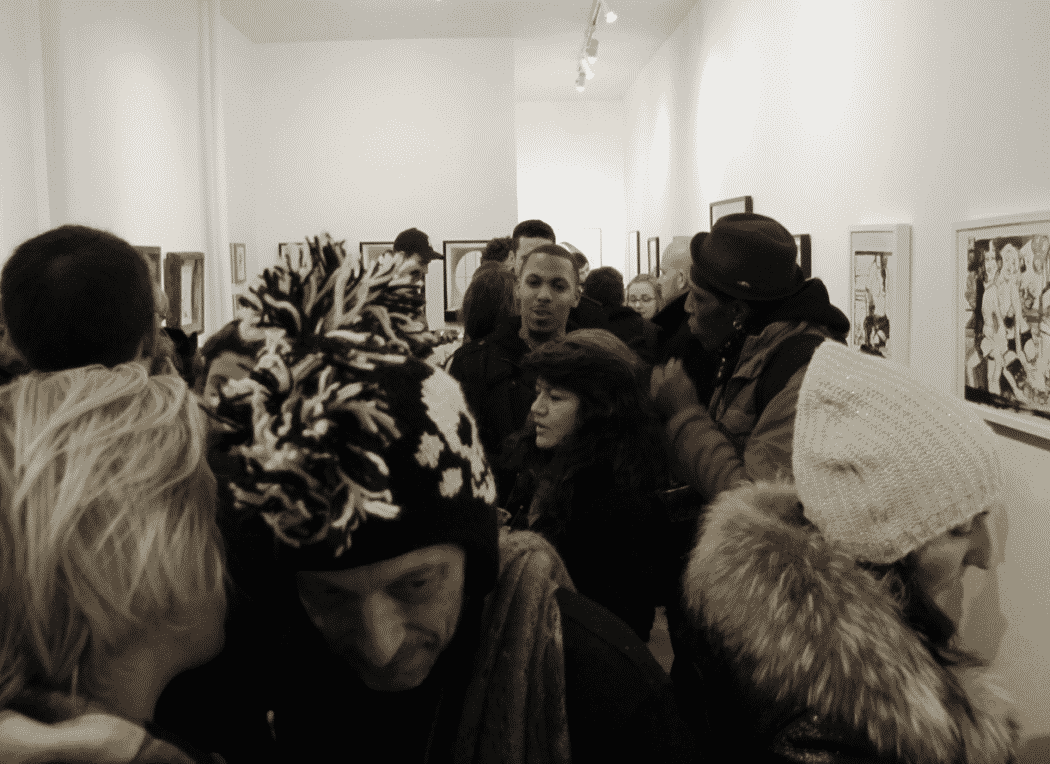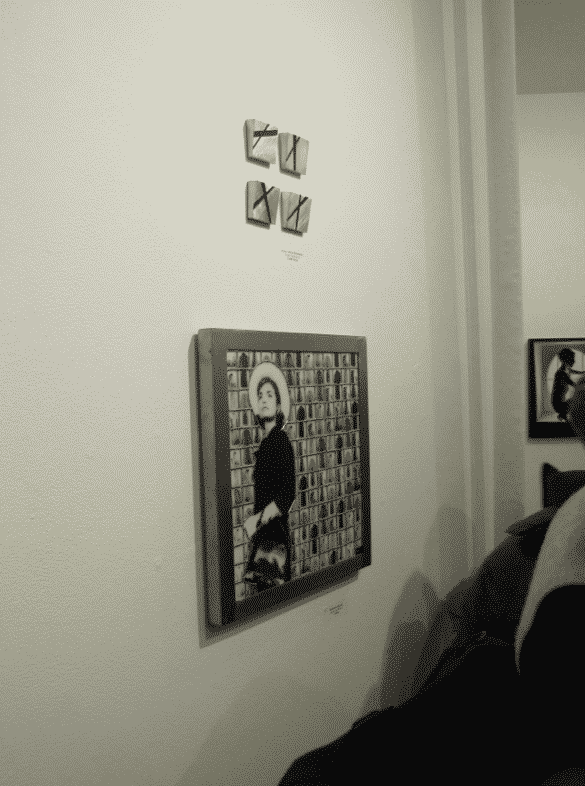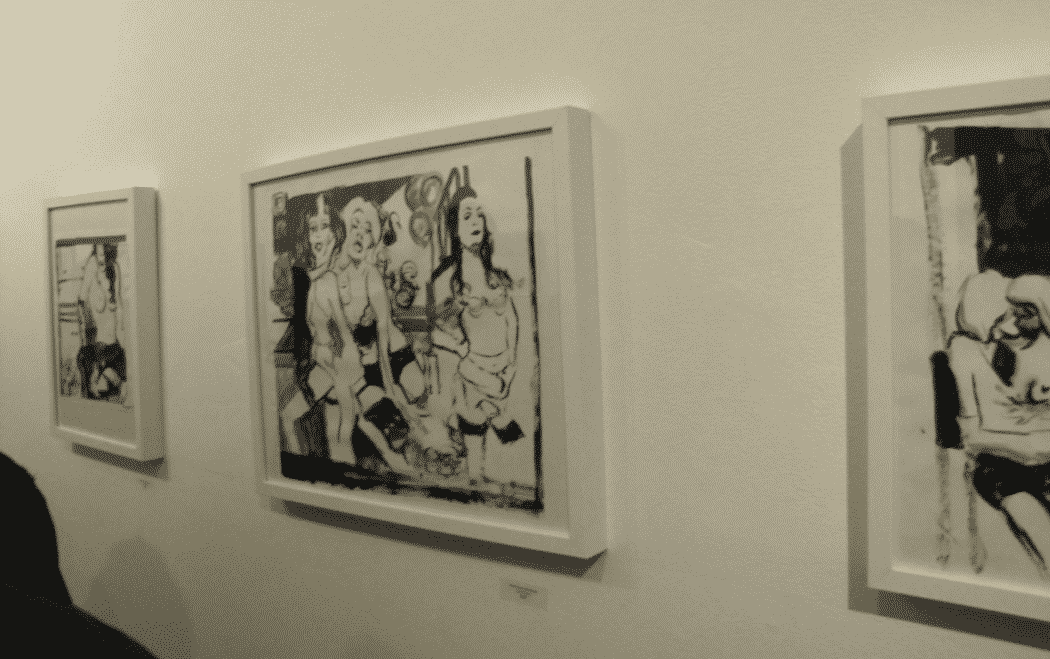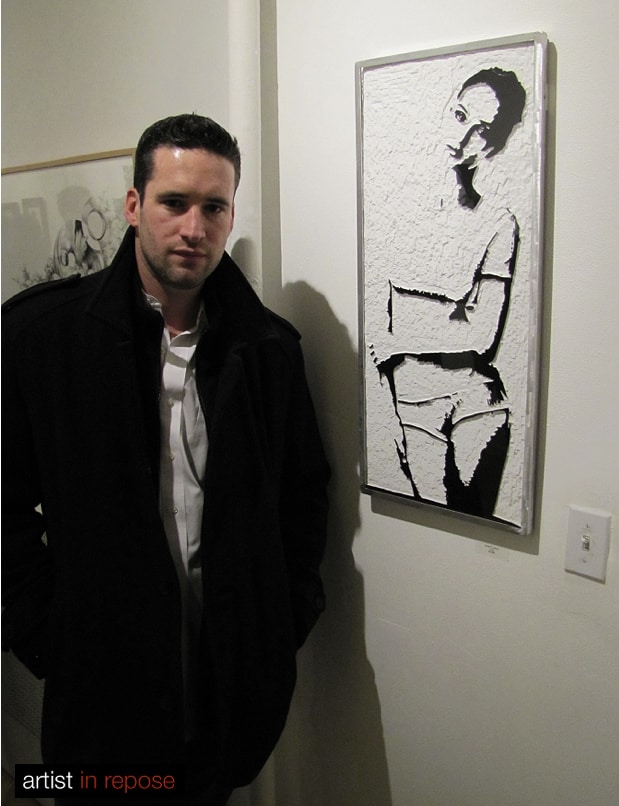 Artist John D. Cahall with his portrait which was hand chiseled into drywall and framed behind plexi.  He claims to be the first artist to use gyspum Sheetrock as a portrait medium.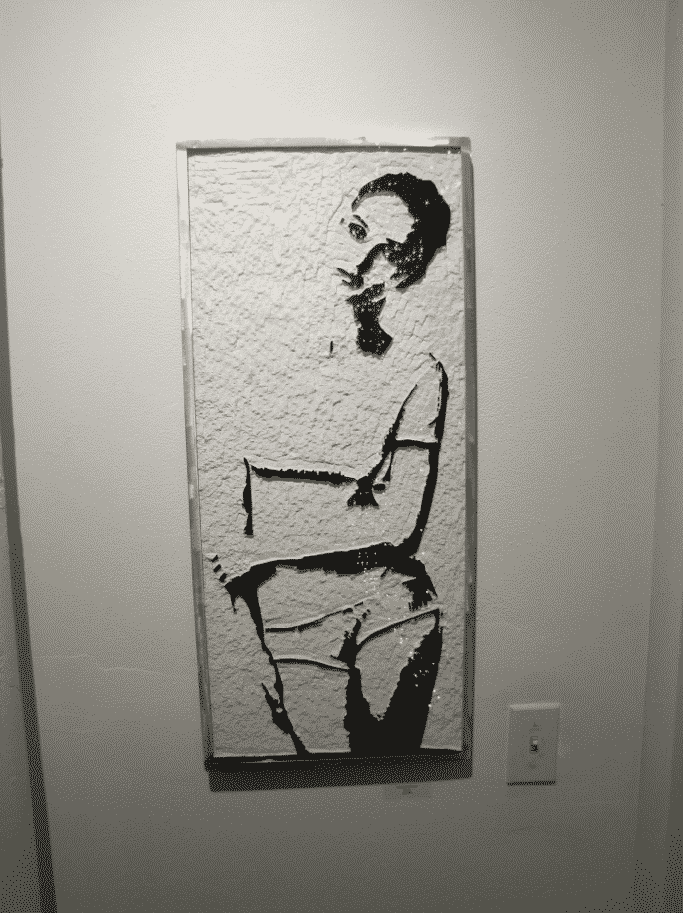 GIRL by John D. Cahall.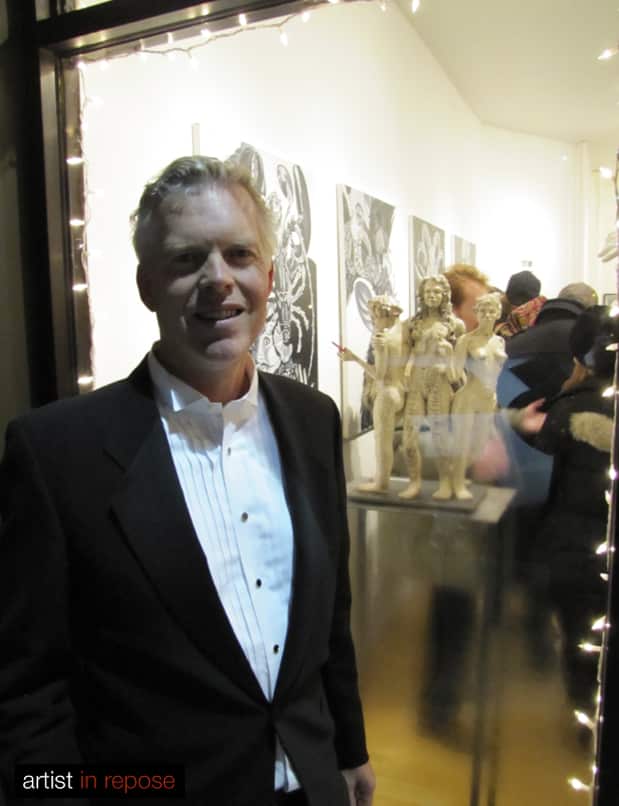 I met up with sculptor Bob Clyatt, whom I had initially met a few months earlier when he had a few pieces in a show at Whitebox.  After speaking with him a bit he informed met that I had missed the Art Talk at 7:30.  Dacia does something unique at it's openings.  Something that is part gallery / part art school, where every artist involved in the show takes turns talking about their work for a few minutes each.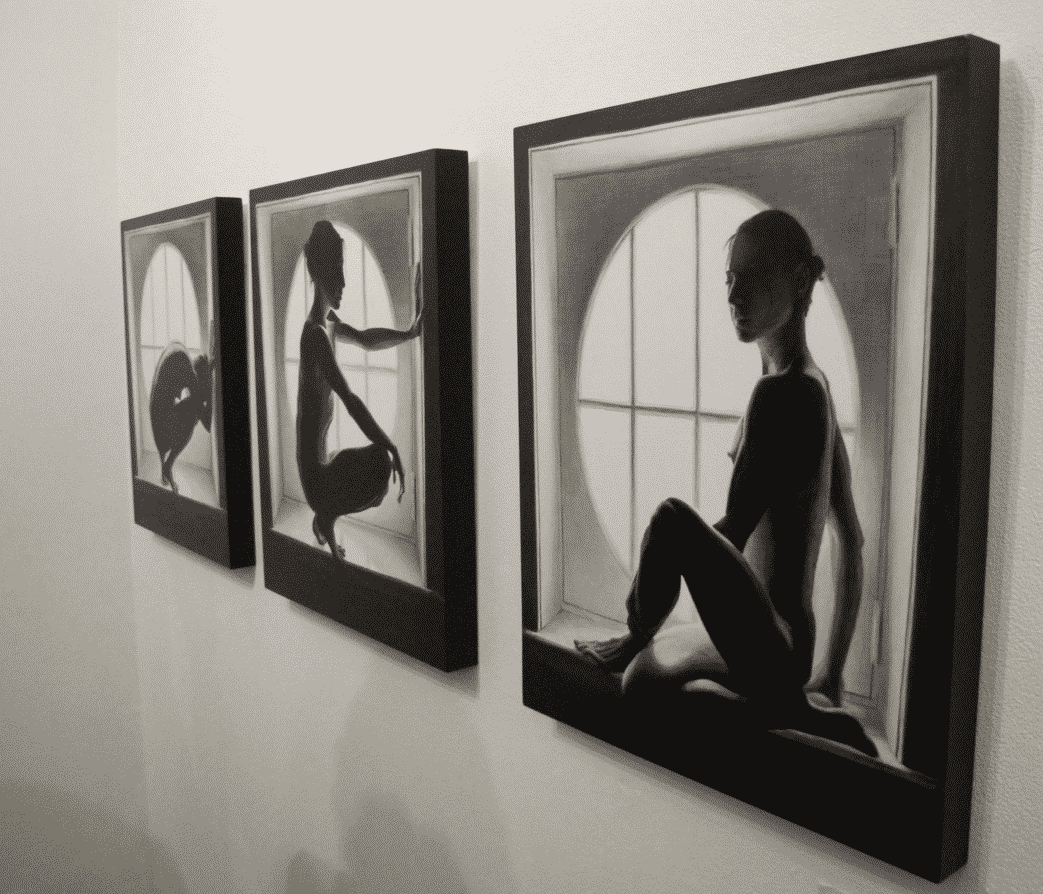 SAINTLY, SCHOLARLY, EARTHLY  Triptych by Victoria Selbach.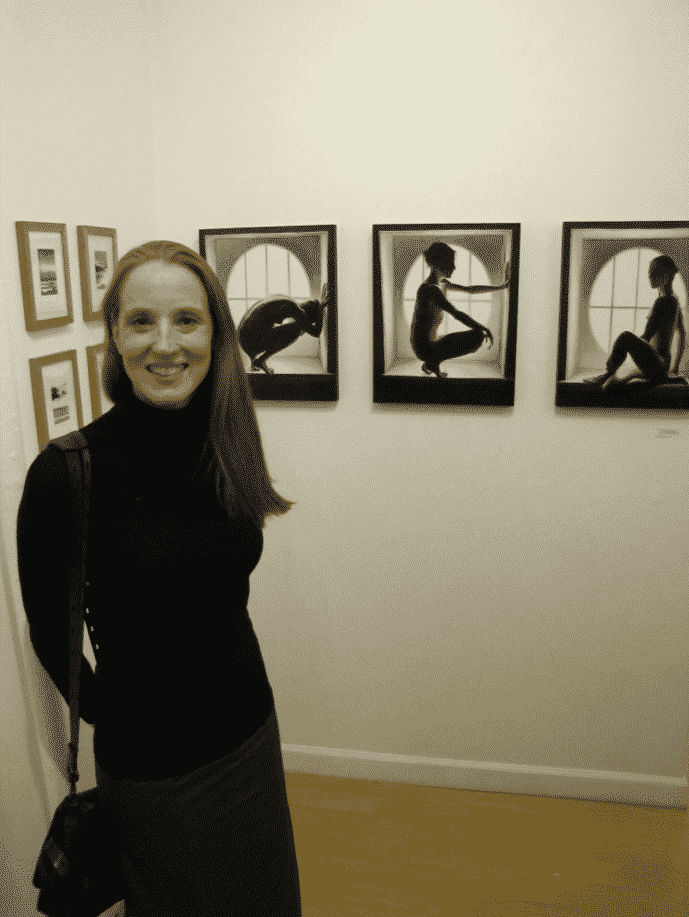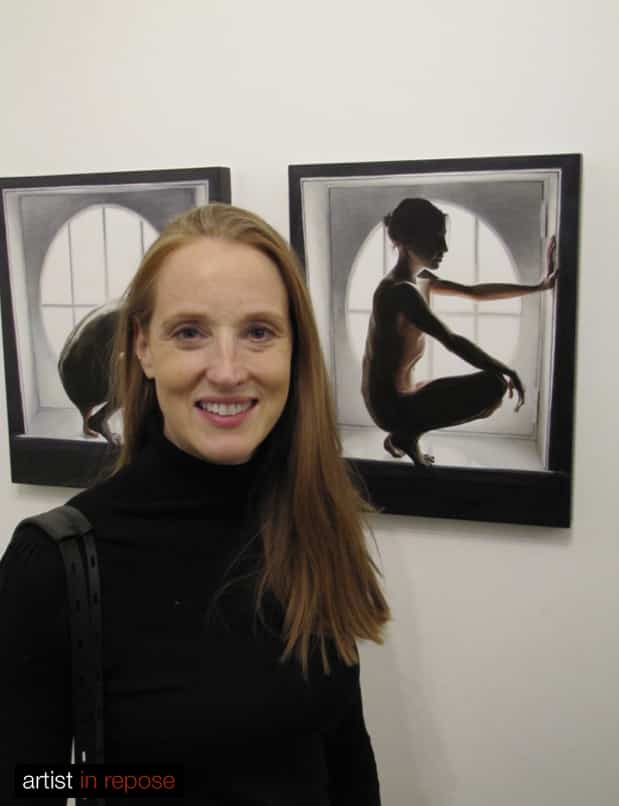 Artist Victoria Selbach in front of her triptych.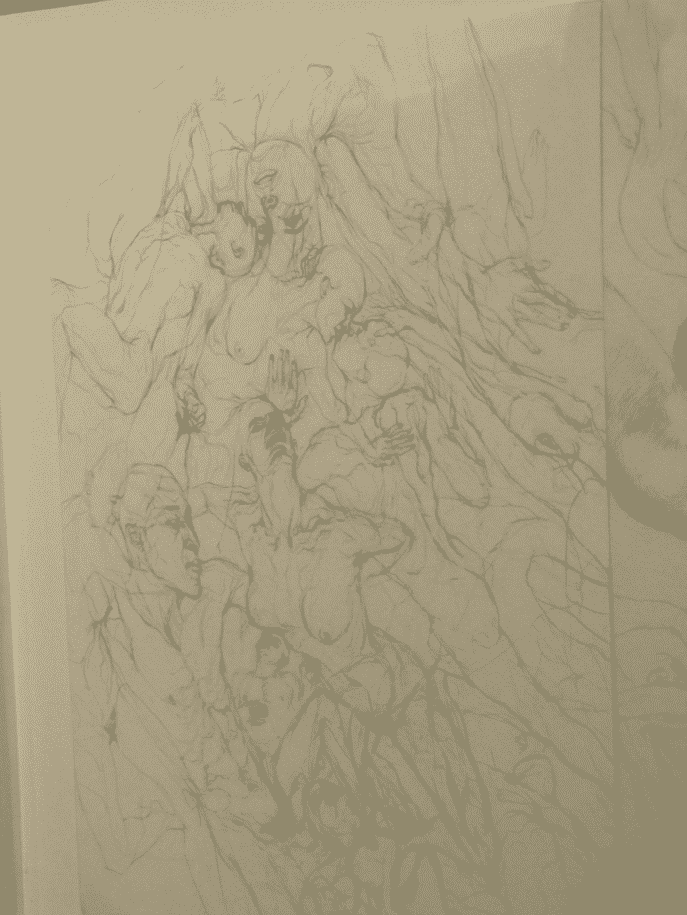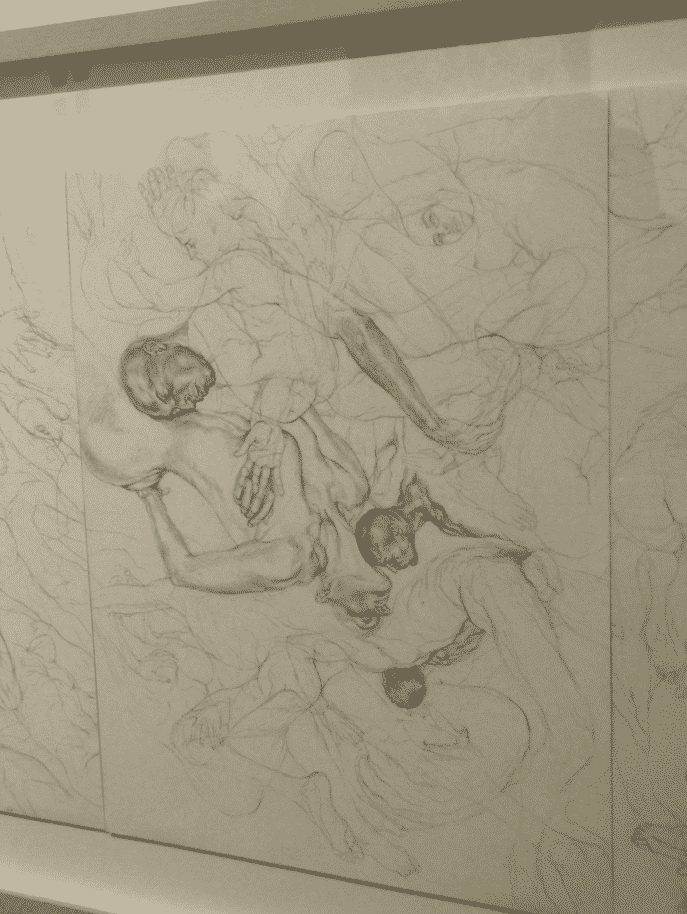 Beautiful sketches of bodies overlaying one another by Sol Kjok.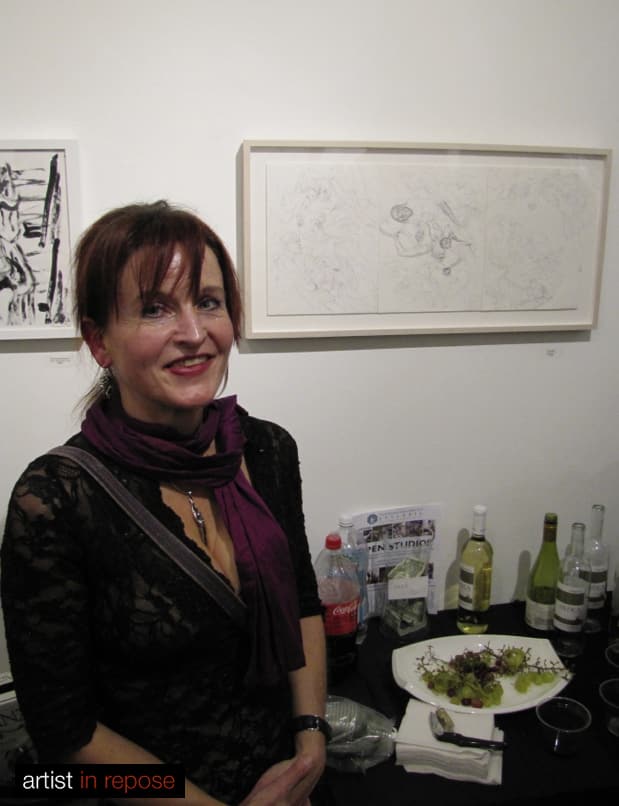 Artist Sol Kjok in front of her drawings, white wine, grapes, and a bottle of coke.  I liked her when I was introduced to her by
Bob Clyatt: "This is Cojo, he's -" 
Sol Kjok: "Oh, Cojo from ArtSucks?! I love your blog!"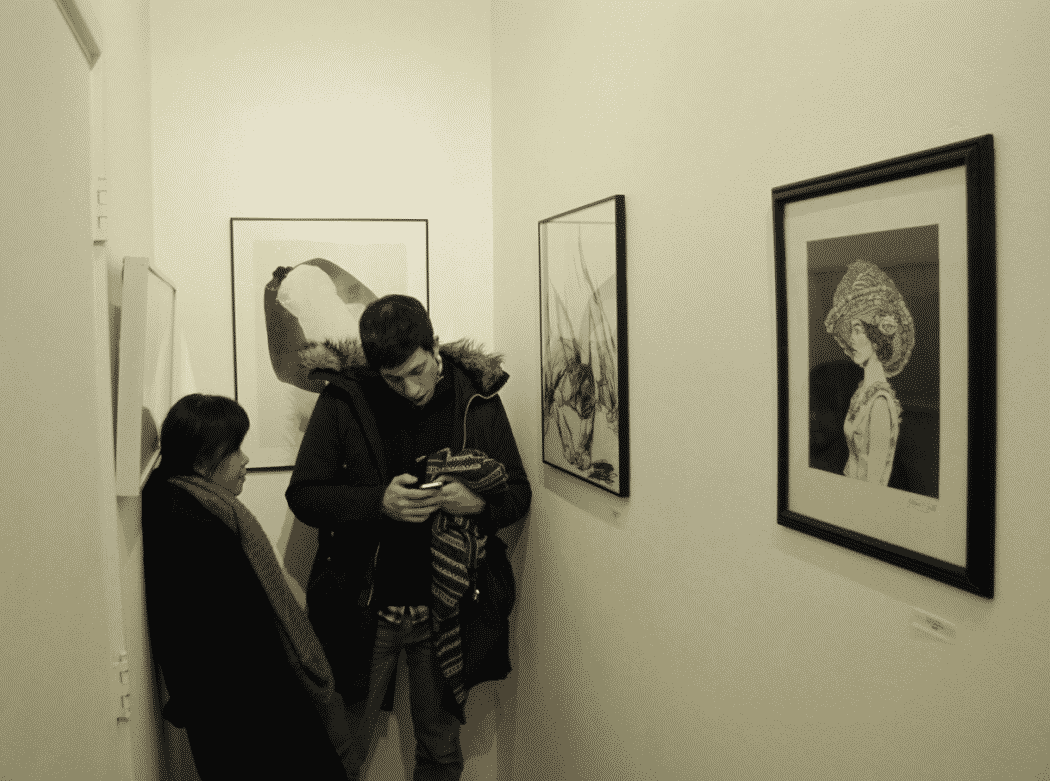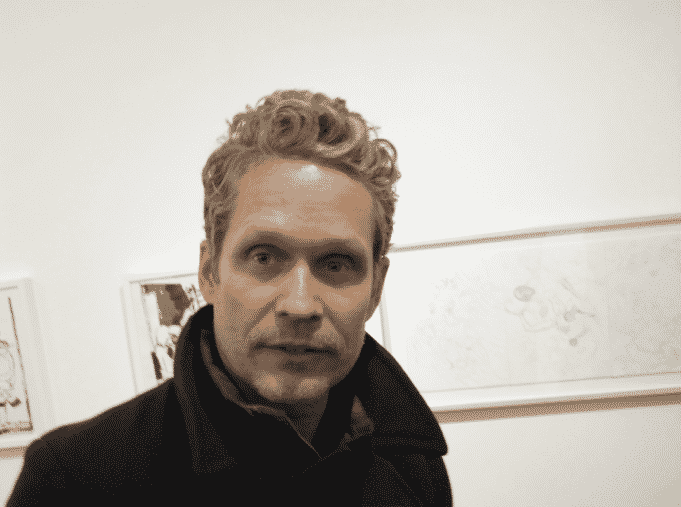 I ran into an old friend from back in the day, illustrator and animator Richard Borge who I haven't seen in over a decade and didn't expect to see in an art gallery.  I actually initially mistook him for Jon Kessler. My bad!  Good to see you Rich!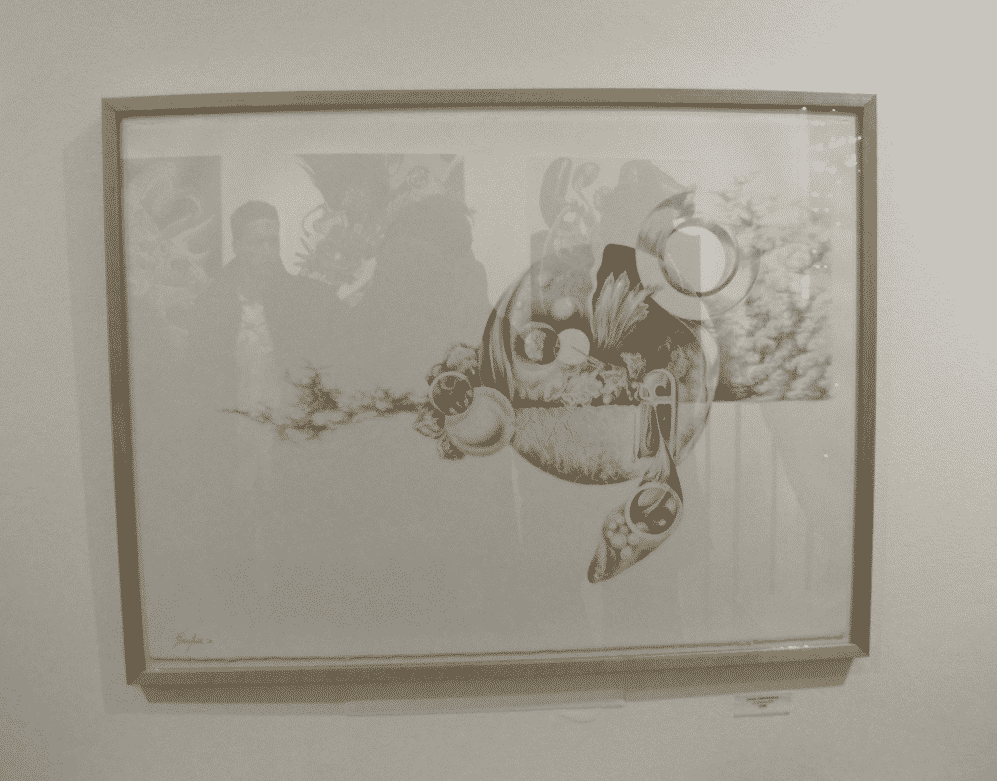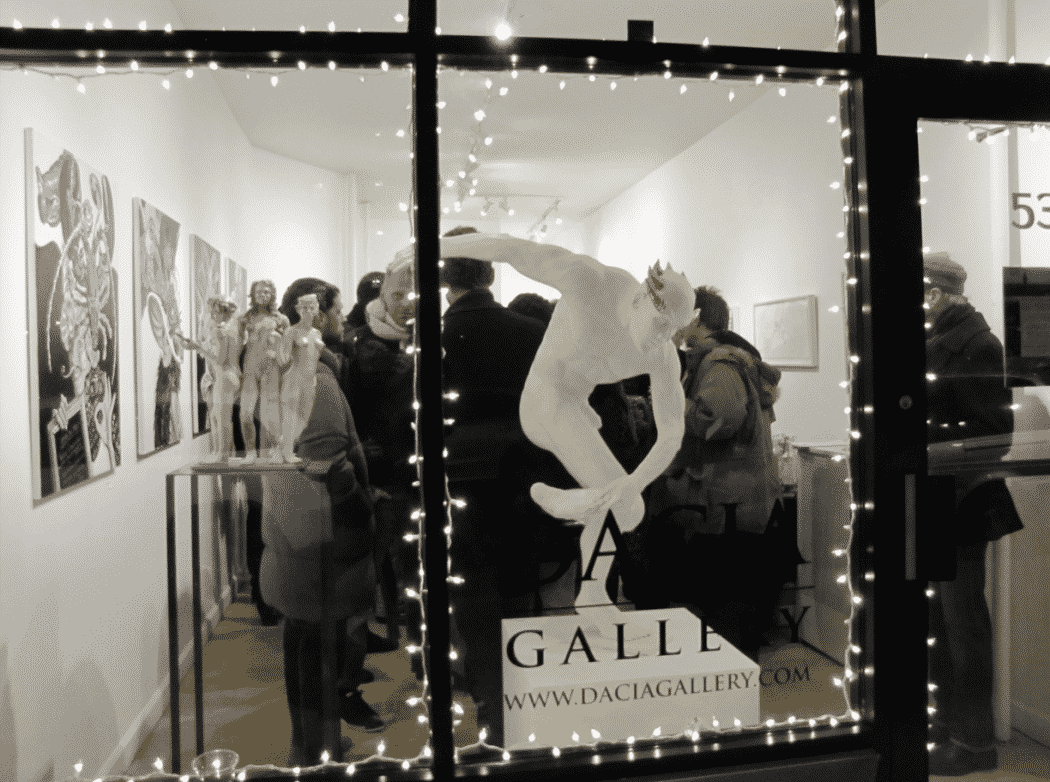 Dacia Gallery Black & White Show
53 Stanton Street at Eldridge
Lower East Side, NYC
Dec 12, 2013 – Jan 17, 2014

Featuring work by: Carla Berger, Rachel Burgess, Niamh Butler, John Cahall, Joseph Cavalieri, Bob Clyatt, Mary Cook, Jamie Greenfield, Pressa Hall, Christian Johnson, Sol Kjøk, Ruth Kleinman, Dana Kleinman, Nikolina Kovalenko, Heather Morgan, Francis Nguyen, Shari Rubeck, Victoria Selbach and Mike Selbach.
Written and photographed by Cojo "Art Juggernaut"