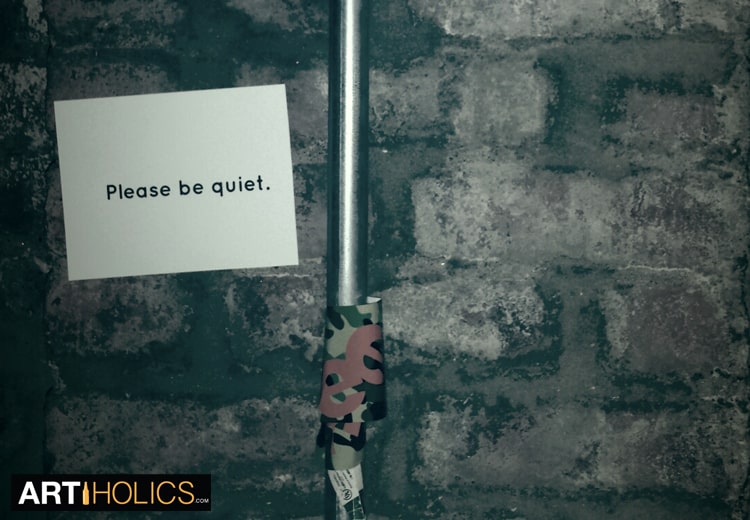 Dumbo, Brooklyn, NYC – Thursday, December 12, 2013
On December 8th, I embarked on a long journey to Brooklyn to take a free workshop that was being hosted by the Master Dabblers. The Silent Retreat Workshop for Creatives – a two hour long event dealing with the 'creative flow'. I arrived on time… which is shocking for me – and was given fresh juice and fruits and mingled with a few of the other people attending the workshop.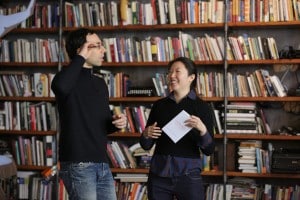 After speaking to Jessica Kung Dreyfus and Stéphane Dreyfus I was instantly inspired. You can tell right away that they love what they do and they were very excited to share some of their 'silent' techniques with us. Jessica comes from an art background while Stéphane comes from a yoga background. I myself am an artist as well as a practicing yogi so I was especially excited that this workshop involved merging those two worlds together.
We started the workshop by turning off our phones, and putting them in plastic bags that were hung on the metal staircase. Part of the silent retreat was to truly be in this moment, in your body, here and now. This is something that I think everyone needs to try — even just for a couple hours. It's crazy how instant the effects of being silent kick in right when you turn your phone off.
Next we created the sacred space. This is something I think a lot of artists do without realizing it — sort of like the feeling you get when you walk into your studio or set up your space to start working. We put markers on the north, south, east, and west walls to keep out any negative energy from coming into the room. After we set up the space, Stéphane lead us in a guided meditation to ground out bodies and open our second chakra (an energy center just below the navel). This is the area of the body where, metaphysically speaking, your creative energy flows from. The energy in the room totally shifted as the meditation proceeded. My work often involves meditation (either before I work or while I'm working) — I was very excited that this technique was something that others use as well. If you've never tried meditating before you begin painting/sculpting/writing/drawing I highly recommend you try it!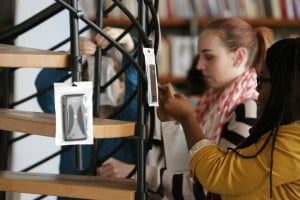 Once the meditation was complete, it was time to be silent.
On tables throughout the space were various art supplies for drawing alone, drawing collaboratively, writing, sculpting, and a space for dancing. You could tell everyone was deep into their silence. We all moved to different work stations improving as we worked with various materials. Working silently – no phones, no music, no conversation – was an experience I have never felt. Usually when I work I play some music or I'll be texting or have the TV on. Truly working silently made the whole experience feel like a moving meditation – each pencil stroke felt significant, each choice felt like it had purpose. It was quite a bonding experience as well – I went in not knowing anyone else in the group and I feel like after sharing that moment with those people I'm connected to them.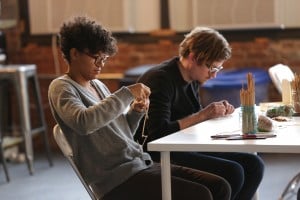 Each of us got to leave with a kit so we can set up a silent space at home and continue to work silently. Jessica and Stéphane recommend at least 24 hours of silence within the space – that's the minimum amount of time you'll need to really feel the effects.
Some of the people who've done 24-48 hours of silence say that they really learned a lot about themselves… stuff that is easy to bury down and not deal with suddenly pops up into your conscious because there's nothing around to distract you.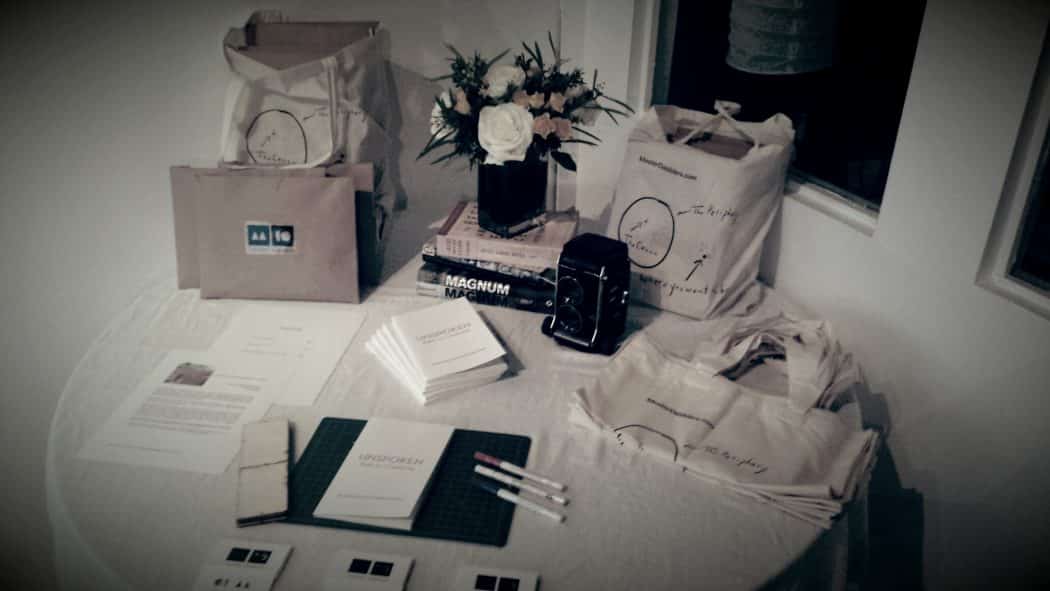 I feel totally inspired by the experience and I am definitely going to try 24 hours of silence next weekend when I'm off work. If you're interested in learning more about the workshop or if you're interested in getting a kit for yourself check out their website: https://www.masterdabblers.com/
They also have a Kickstarter account.

Written by Jessica Slagle