It's pretty hard to miss Madonna. Unless you've been living under a rock for the last thirty years, you probably know who she is, or have at least heard of her. Members of Generation X probably know her best as the woman who kissed Britney Spears at the VMAs, or as the woman whose Instagram posts never make any sense. But there's a lot more to Madonna than just the controversy that she creates. An artist worth a reported $700 million, she's been in the scene for a long time, and clearly knows what she's doing.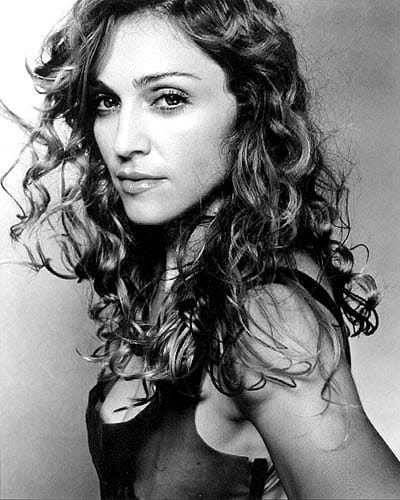 How did she amass such a fortune? She started just like everyone else—at the bottom. However, that didn't last too long. In October 1982, she released her first single "Everybody." She quickly followed it up with her hit singles "Burning Up", "Holiday", and "Lucky Star" in 1983, the same year she released her debut self-titled album. By 1984, she was on Dick Clark's American Bandstand, and told the host that her ambitions were to "rule the world."
Since then, she's pretty much done that. With over 300 million records sold worldwide, she's considered the top selling female recording artist of all time. She paved the way for younger pop stars like Britney Spears, Lady Gaga, and Miley Cyrus with her themes of female empowerment and sexuality featured prominently in many of her most famous works, including "Justify My Love", "Express Yourself" and "Erotica." Once predicted by music managers to be just a flash in the pan, Madonna proved them wrong by maintaining a music career for over thirty years (and counting).
Known for her ability to reinvent her look and music style for every new album, Madonna has explored styles as diverse as bubblegum pop, 80's dance, disco, acoustic, Electronic Dance Music, electronic-folk, and more.
While she's sold a record number of albums, she knows that most of the money in music comes from touring. Out of all the areas that she's explored in the arts, touring is where she really excels. In 1990, her legendary Blonde Ambition tour combined her music catalog with choreographed dancing and intricate set designs. From that point forward, her shows were not just music recitals, but an entire musical extravaganza in itself.
As the years progressed, she was one of the first to include video interludes and backdrops and set designs that moved with the music. With each concert tour she does, it's become standard practice for Madonna to restructure the melodies and arrangements of her back catalog to fit with the times.
The commercial reception has been huge. Her last two tours, Sticky and Sweet Tour and MDNA Tour respectively, hold the top two spots for the highest-grossing tour by a female artist of all time. With her thirteenth album Rebel Heart being released this March, it's no surprise that she's going to go on tour again( "Madonna tour tickets" ).
We're excited to see what she has planned for her new tour as she shows the world exactly why she's the Queen of Pop.