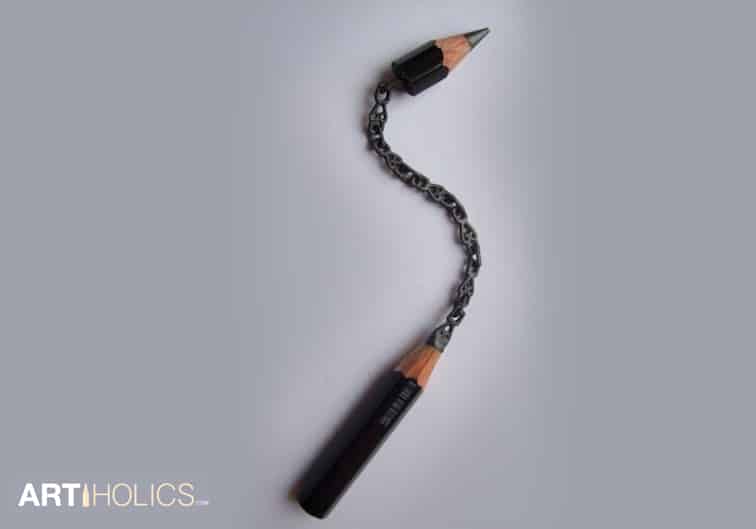 New York, NY – Friday, June 21, 2013
Yesterday I showed you what a miniature sculptor can do with Crayons, today let's go even smaller.  Budapest-based artist and sculptor, Cerkahegyzo, creates seemingly impossible sculptures out of simple pencils.  Just wrapping your brain around the fact that these were once ordinary pencils is mind boggling.  The detail, steadiness of hand, and thought that goes into the construction of each sculpture is amazing.  One slip and the fragile graphite would snap like a ever-so-tiny inflexible twig.

Double chains, single point…but can he do a double helix?
Double chains and double points…
One of the coolest snake sculptures on earth.
What size drill bit is that?
Would you have thought it possible to pull a piece of thread through a hole carved into the lead of a pencil?
This is one set of keys you can't get duplicates of.
Some variations on the stye of chain.  These are the world's worst numchucks.
"Oh no, not again…"
"Check please."
That's a tiny bird cage.
This better come with a tiny ipad or laptop, because nobody drinks tiny coffee in a tiny Starbucks without working on the next great tiny American novel.
Written by Cojo "Art Juggernaut"
[via ecochunk]